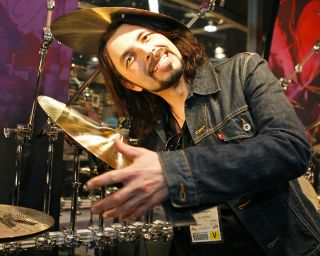 © Sayre Berman/Corbis
John Tempesta is re-joining Testament for the band's forthcoming US tour.
Tempesta, whose regular gig is with The Cult, is sitting in for Testament while Paul Bostaph recovers from an undisclosed injury.
On the situation Tempesta commented: "I haven't left The Cult. I'm just helping these guys out for this tour since Paul is still injured."
The tour starts on 14 October in Michigan.