John Mayer shocked the world when he abandoned his Fender Strats in favour of PRS. Fast-forward a few years and the guitar hero was fully committed, with US and more affordable SE versions of his Silver Sky model turning the heads of single coil, doublecut-loving guitar players worldwide.
So, with Black Friday rolling around, it should come as no surprise that we've been keeping our eyes peeled for great Black Friday guitar deals on the PRS Silver Sky, whichever level. Just as well, because Andertons knows what you like, and The Captain and Co. aren't being shy about taking the snips to the price tag of the Core US model and SE version of one of the most desired, contemporary single coil guitars on the market. Right now there's up to £296 or SE models and a tasty £700 saving on a US made Silver Sky.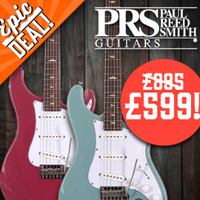 PRS Silver Sky deals: Save up to £700 @Andertons
Save hundreds on the guitar that Paul Reed Smith and John Mayer co-designed as Mayer's ultimate single coil-loaded double cutaway. This alder-bodied electric has a maple neck fitted with either maple or rosewood fingerboard, 22 frets, and a classic 25.5" scale length. Both the US and SE versions feature a trio of single coils (635JM on the US version, 635JM 'S' on the SE), five-way switching and a vibrato. Of course, there's the PRS bird inlays on both too! This has to be one of the best signature guitar deals we're likely to see for Black Friday 2023.
Before we dive in, there are a couple of things to keep in mind. First, is that the US Silver Sky was originally available in nine finishes, with maple or rosewood fretboard options for both. The current PRS line-up for Core models shows that maple comes in six finishes (Dodgem Blue, Frost, Midnight Rose, Moc Sand Satin, Polar Blue and Tungsten), while the rosewood option throws up Roxy Pink as an additional finish.
However, some of these finishes are no longer available to order in certain combinations. So, if you're willing to compromise on the colour/fretboard wood, you're more likely to snag yourself a big discount. In short, look at the pictures and choose with your eyes!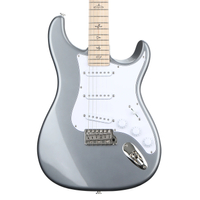 PRS Silver Sky Maple Fingerboard in Tungsten:
Was £2,799, now £2,099, save £700
We regularly see Mayer using his Tungsten Silver Sky, so here's your chance to bag it with a massive discount of £700. You'll need to be flexible on the 'board, because those canny chaps at Anderton's know that more often than not, John is slinging his SS with rosewood, which remains at full price. But, they're all his children in one way or another, so we say fill your boots and don't go waiting on the price to change!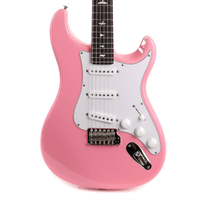 PRS Silver Sky Rosewood Fingerboard in Roxy Pink:
Was £2,799, now £2,199, save £600
It's not quite Neon, but it's definitely another huge discount. This time, we get the rosewood fingerboard, with the body finished in the extremely understated Roxy Pink finish with £600 off. Anybody got any salmon?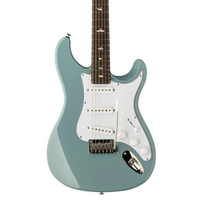 PRS John Mayer SE Silver Sky in Stone Blue:
Was £849, now £599, save £250
Just look at it, a little bit grey, a little bit blue - we imagine your bandmates will agree that your body is a wonderland when they see that finish. With a £250 reduction, you can bag this SE version of the Silver Sky for just £599.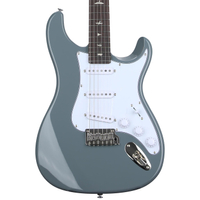 PRS John Mayer SE Silver Sky in Storm Gray:
Was £979, now £799, save £180
Get this bad boy under a stage light and nobody is going to question whether it's Tungsten or not. Plus, it's got the all-important rosewood fingerboard. Save £180 and you'll be playing anything but sob rock.
Shop more early Black Friday deals