NAMM 2019: Music tech gear live highlights gallery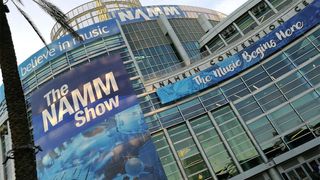 NAMM 2019: Many of us might be plumbing the depths of winter right now, but things are certainly heating up in Anaheim, California. That's because, as every January, the NAMM Show is in town, and that means new hi-tech music hardware and software.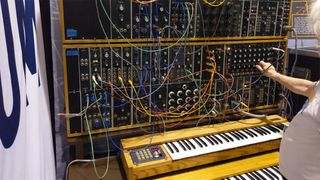 Apocalypse wow
The Moog Foundation is showing off plans for the Moogseum, which it hopes to build back in Asheville. Perhaps the star of the booth is this Moog Series III, which was once owned by Don Preston and subsequently used on the Apocalypse Now soundtrack.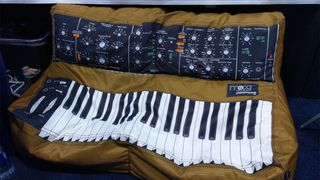 Warm and cosy
OK, so maybe the real star of the show is the Model D sofa, which needs to go into production now - want!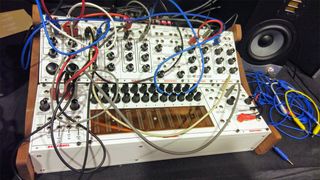 Buchla on trend
Buchla USA has been working with Catalyst Audio's Dave Small on the new Red Panel Eurorack range.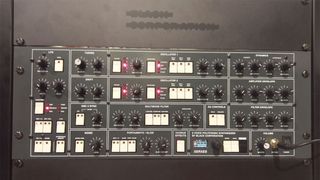 Suits you, Xerxes
We finally get to see Black Corporation's Synthex re-imagining, Xerxes, in the flesh for the first time.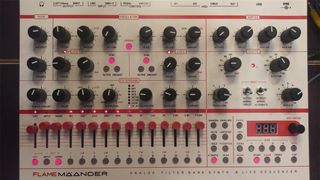 New Flame
The prototype Mäander filter bank synth is the first desktop instrument from modular manfucturer Flame. This is by no means the finished article, so we look forward to seeing how this one progresses.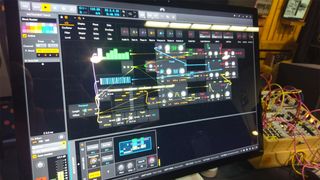 Bitwig goes on The Grid
Bigwig Studio 3 landed with another major feature update: this time we're invited to jump into The Grid, a Reaktor-like modular interface.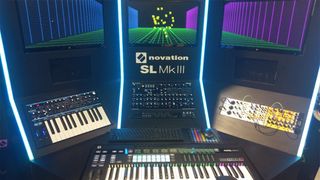 What the SL?
The winner of best booth at NAMM has to go to Novation with its arcade-inspired rig. To show-off the SL MkIII, a joystick was mapped to to the filter on Peak, while a very clever Novation employer took the time to come up with all the VFX.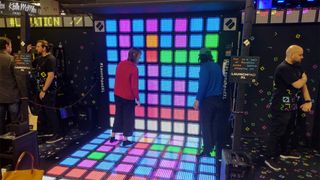 Everybody dance
Anyone for a spot of Dance Dance Revolution? You have to wear Novation-branded socks before you can jump aboard.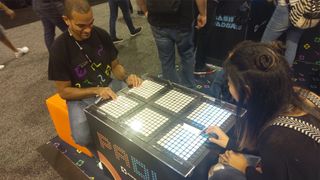 With a Padl
Game of Pong, anyone? Padl is Novation's take on the classic Arcade game and quite addictive it is too.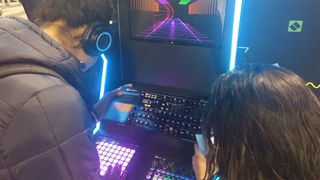 Playing with Peak
More arcade shenanigans from Novation, this time to show off Peak v1.2. Participants are invited to fill out a game card for each game on the booth, then claim a free gift and be entered into a raffle to win a Circuit.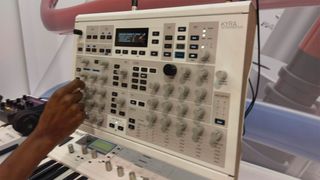 Kyra chameleon
The Waldorf Kyra is alive and kicking.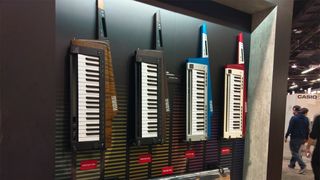 Korgasboard
Prototyping from Korg: wood-effect RK-100s and a chrome Krome.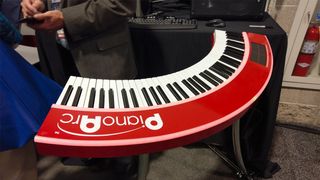 Jedi jam?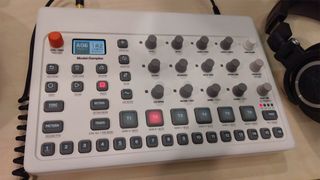 Model pose
A more affordable and easier to use instrument from Elektron - the Model:Samples.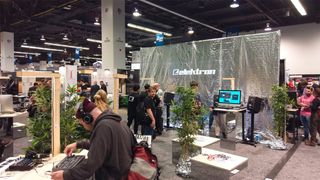 Foiled again
We dread to think how many rolls of tin foil got used on the Elektron stand.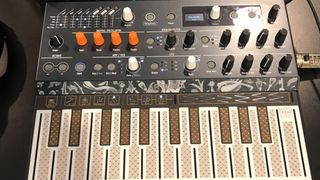 Get Freaky
The Arturia MicroFreak in the flesh: the graffiti stylings are a nice touch - it looks very 'punk'. The various oscillator modes are all interesting, the mini screen feedback is helpful, and tonally it's easy to coax screaming, squealing tones out of cutoff/resonance tweaks. The Buchla Easel-esque keyboard seems a little 'plastic', but that's forgivable on such a low-cost little synth.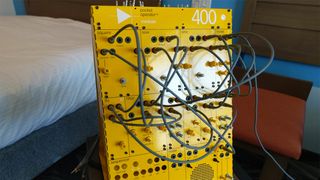 Hotel in California
Teenage Engineering has decided to decamp to a local hotel with its latest Pocket Operator Modular range...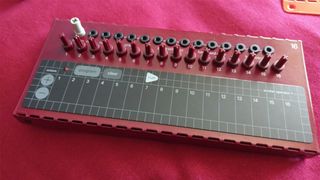 Get reddy
Not a working model, but the PO Modular 16 controller/sequencer should prove popular, especially priced at $149.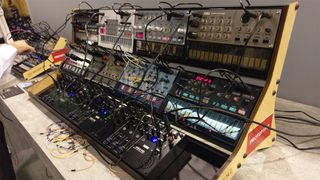 Korg gets on the case
The Sequenz case brand from Korg has some big modular-esque cases for the ever-growing Volca range.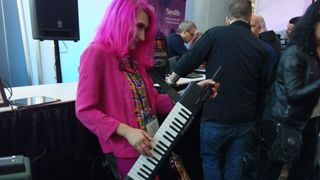 Pretty in pink
Yamaha's new Sonogenic SHS-500 keytar gets its first public outing with an extremely vibrant demo.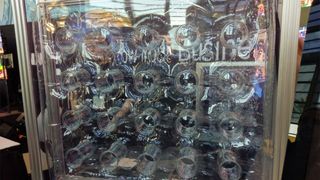 Hush now
Meet Air Hush: these audio attenuators can be assembled to create soundproof areas anywhere.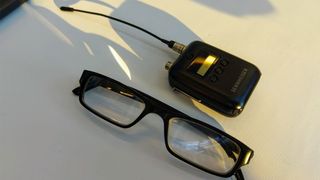 Eyes on the size
Sennheiser's new mic pack his half the size of old ones, but boast 12 hours of battery life. Glasses not included.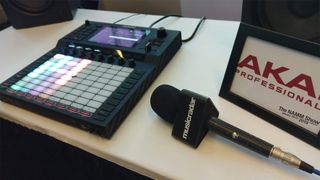 Forced entry
Akai was out in Force at the Media Preview event. As was MusicRadar, obviously.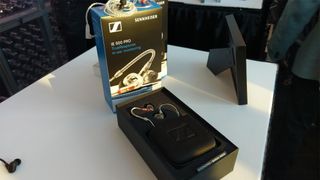 Ear you go
The new Sennheiser IE500s might just give custom in-ear monitors a run for their money.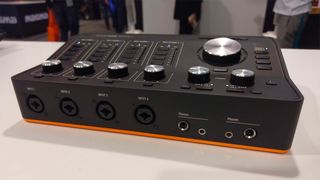 Choose your Fuse
Arturia's AudioFuse wasn't a one-off: two more models have been unveiled at the show. First up is the 4-preamped AudioFuse Studio.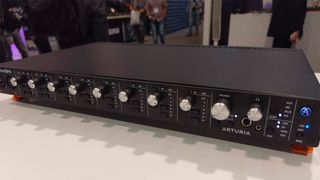 Bigger Fuse
At the top of the AudioFuse tree is the 8Pre. The ADAT preamp expander occupies familiar 19-inch, 1u territory, with USB-C and optical connectivity.