Some of the very best songwriting is about doing special things with simple parts – Noel Gallagher's work is frequently a prime example and on Oasis's first two albums, along with their bounty of b-sides, he was on incredible form.
Noel definitely has his calling cards when it comes to chord choices and here's four we can all find some inspiration in…
EM7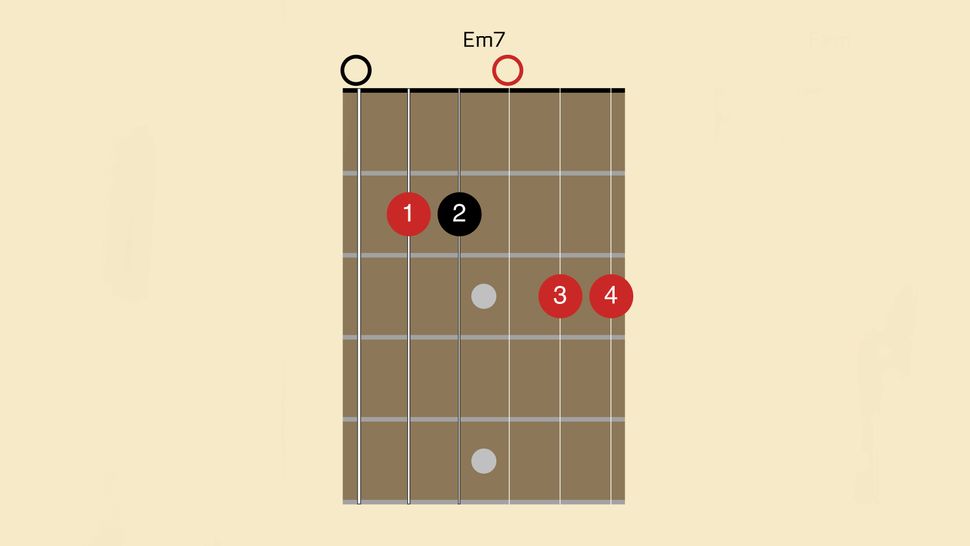 This Em7 shape is perhaps the signature Oasis chord as it is the opening sound of Wonderwall. The shape uses fingers 1, 2, 3 and 4 in ascending order across the strings. Keep the fingers arched so as not to accidentally mute the 3rd string.
---
F#m11/C#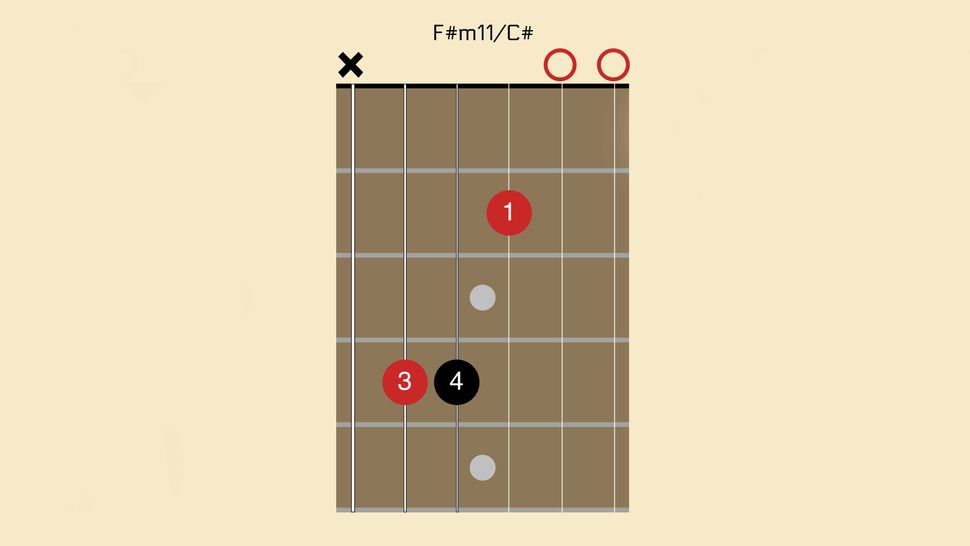 This chord shape forms the sound of the opening arpeggio from Supersonic. The three fretted notes are an F# min triad, 1st inversion and the two open strings add a colourful minor 7 and a 9th interval on top.
---
Am Add9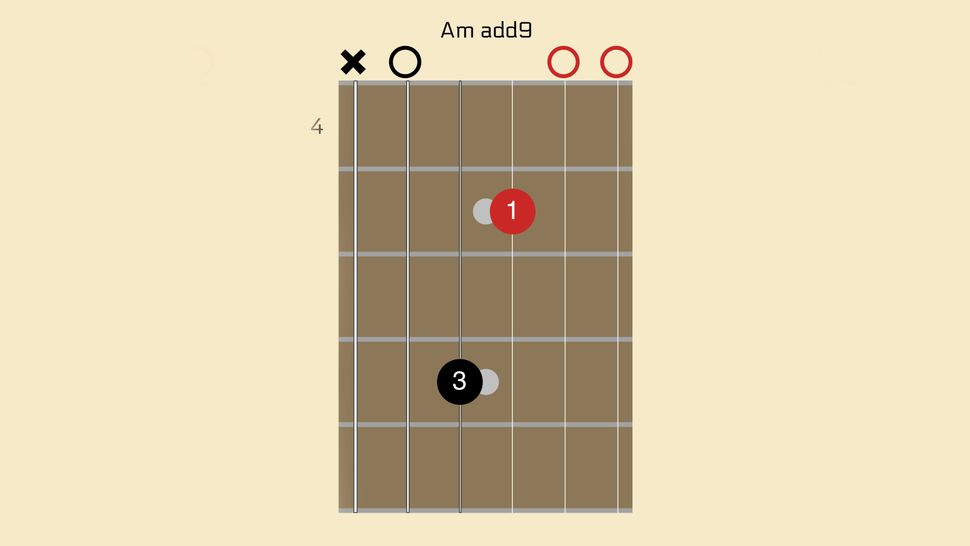 Here we have the opening chord from probably the greatest Oasis b-side of them all; The Masterplan.
It's played with two fretted notes on the middle strings and three open drone strings which give a lush, full sound. Try discovering the rest of the chord progression by shifting the 4th string note down in semitones.
---
Csus2/B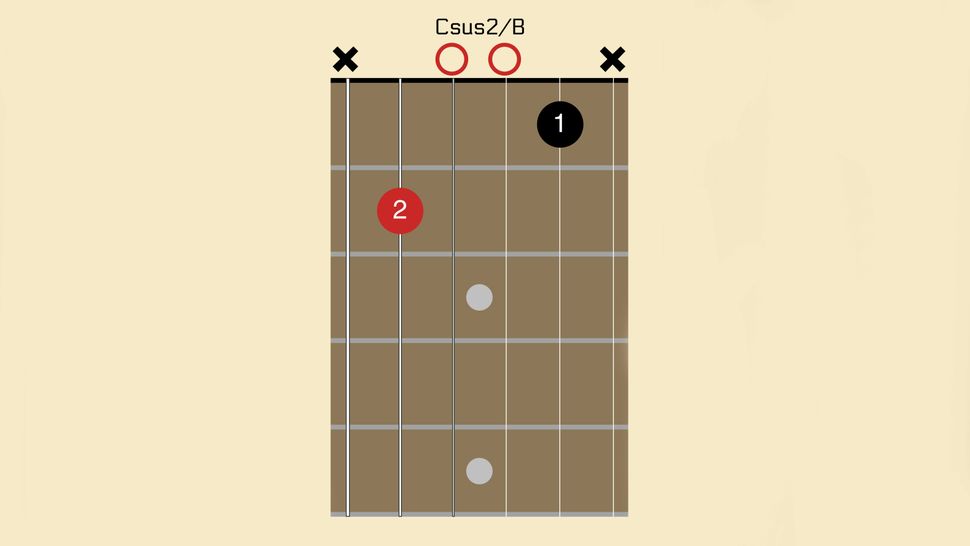 This chord sounds a little tense on its own, but try applying it to a progression like C, Csus2/B, Am and you'll have the secret 'passing chord' ingredient that makes songs like Don't Look Back In Anger work so well.