It may be hard to believe, but Thomann's Harley Benton has been around for a whopping 25 years! To mark the occasion and celebrate the 25th anniversary of Harley Benton in style, Thomann is currently offering 25% off 25 products for 25 days. So now might be the best time to grab that electric guitar, bass, or effects pedal you've been longing for.
The sale has been running for around a week, but you still have plenty of time to bag a bargain. That said, the stock levels are running low on select models and some are even sold out, so don't wait around too long. You have until 3 August to get in on the action.
Not sure who Harley Benton is? Well, let us give you the low down. Harley Benton is Thomann's own brand, and they manufacture a large number of low-cost alternatives to larger companies such as Fender, Gibson, Ibanez and PRS. The Harley Benton banner encompasses everything from electric guitars to effects pedals, amplifiers, bass guitars, acoustics and even accessories - so no matter what you are after, chances are Thomann makes their own version of it!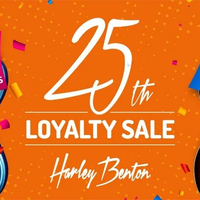 Harley Benton 25th Loyalty Sale: 25% off at Thomann
For the next 25 days, you can score an impressive 25% off a wide range of Harley Benton guitars, effects pedals and basses. There really is something for everyone here, from hard-rocking electrics to blues-ready semi-hollows and thunderous basses. The sale ends on 3 August, so don't hang about.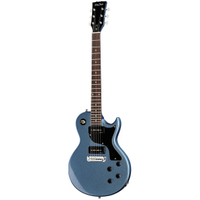 Harley Benton SC-Special Pelham Blue: Now £143
We still don't understand how this LP special-style guitar can be only £143! Featuring a mahogany body and neck, amaranth fingerboard and Roswell P90S-N Alnico-5 pickups, this thing absolutely rocks!
We actually saw this guitar go out of stock last week, so we're glad to see it available again.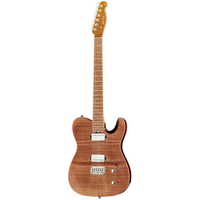 Harley Benton Fusion-T HH: Now £189
The Fusion-T HH is a modern powerhouse and ideal for heavy riffing and shred-tastic lead work. We are massive fans of the entire Fusion series so we're glad this one is included in the sale. As of writing this, the stock is low, so be quick if you want one at an even cheaper price.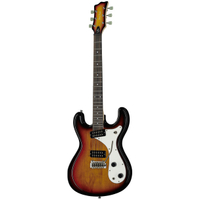 Harley Benton MR-Modern SB: Now £179
The MR-Modern unashamedly wears its influence on its sleeve, paying homage to the fabulously cool Mosrite guitars that punk fans adore - and right now you can score 25% off at Thomann.
Of course, it isn't just guitars on offer; you have a choice of pedals, too. With the likes of the Harley Benton Tag Team and Loud & Louder down to £55. There are lots more on offer, so we implore you to take a look through all the sale items for yourself.