Christmas/holiday gift ideas for guitarists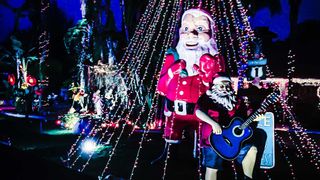 Introduction
The holiday season is upon us and once more we must brave the world of online commerce in order to ensure the continued affection of our loved ones.
Whether you're looking for gift ideas for the guitarist in your life, or stuffing your own stocking - we've rounded up a selection of fun, useful and innovative guitar presents that should leave everyone from beginner to the savviest six-stringer feeling thoroughly festive...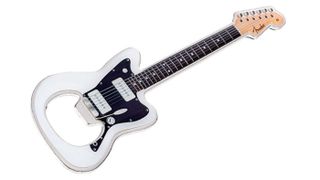 Fender Jazzmaster bottle opener
Trying to open a beer/diet lemonade on a real Jazzmaster is risky.
Fortunately, Fender has you covered with this tasteful stainless steel bottle opener in the shape of its iconic indie rock instrument.
Ensure the guitarist in your life is never without refreshment. We don't recommend trying to string it, though.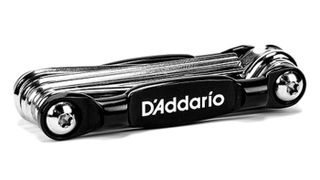 D'Addario Multi-Tool for Guitar & Bass
New guitars come with a plastic baggie full of allen keys, which you use once before you misplace the small one that adjusts the saddles, leaving you lost every time you need to adjust your action.
Enter D'Addario's Multi-Tool, which boasts 10 tools ready to sort your guitar out good and proper. It spans US and metric-sized keys made of heat-treated S2 steel, and the whole lot folds up into a small form factor.
Three fractional hex keys, four metric hex keys, two Phillips screwdrivers and one slotted screwdriver add up to one seriously handy gadget to have in your gigbag.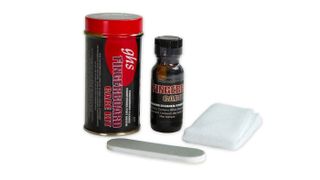 GHS Fingerboard Care Kit
To keep your guitar playing its best, you've got to keep that fingerboard in tip-top condition, and Fast-Fret maker GHS reckons it has just the tonic with its appropriately monikered Fingerboard Care Kit.
Consisting of a fret buffer, bottle o' GHS fingerboard cleaner/conditioner and a plush cloth, the kit promises to give any instrument with a non-glossy, darker fingerboard - such as rosewood, ebony and pau ferro - a thorough once-over.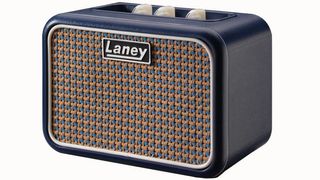 Mini-Laneys
Desktop mini-amps are a great practice tool for those players facing limitations on space, budget or volume.
In recent years they've evolved well beyond the 'bee in the tin can' tone of the earliest examples and offer punch well above their weight and price point.
The two-channel Mini-Laneys make a great gift - even offering you get a choice of stereo or mono options, emulating Laney's Ironheart, Supergroup and Lionheart designs.
And for a limited time you can get one for FREE with a subscription to Guitarist, Total Guitar or Guitar Techniques magazines!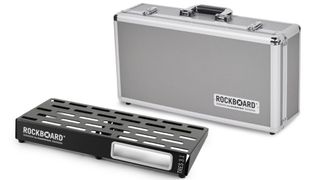 Warwick RockBoard
Warwick's quest to redefine the pedalboard market continued apace this year, and the nicely priced RockBoard could make the perfect present for the pedal lover in your life.
Promising a "lightweight, rigid and rugged" format, the new RockBoards are constructed from one folded, cold-rolled aluminium sheet, meaning they will neither "bend nor wiggle", apparently.
The 'boards' slot-based design works with standard mounting solutions such as Velcro, as well as RockBoard's own Quick Mount pedal mounting plates, available separately. Power supplies can also be mounted underneath using RockBoard's The Tray mount, while Module patch bay can be connected, too, offering easy access to ins and outs.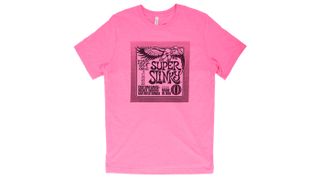 Ernie Ball Super Slinky t-shirt
We play strings. We bend strings. We sweat all over 'em, and we sometimes end up breaking them.
But now, you can wear them - sort of. Ernie Ball has slapped its iconic packaging on a series of fine-looking tees with eye-popping colours to match.
There's a choice of Super Slinky, looking resplendent in pink, Regular Slinky, in a lime-ish green, plus Power Slinky in a deep, deep purple.
Each tee is made out of 100% cotton and available in sizes from small to extra-extra-large.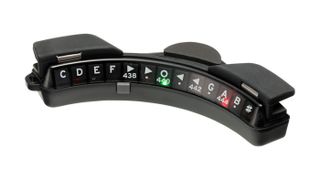 Korg Rimpitch 2
Besides boasting one of our favourite product names in recent memory, the original Rimpitch was a nifty little tuner that slotted into an acoustic's soundhole.
Its successor is fully chromatic, so supports alternate tunings, as well as reference pitches from 438 to 445Hz. Otherwise, the design is much the same, with a rubber-cushioned chassis that mounts on to 100mm-diameter soundholes, and uses a piezo pickup to detect pitch. Tuning precision is +/- 1 cent, while battery life is 36 hours.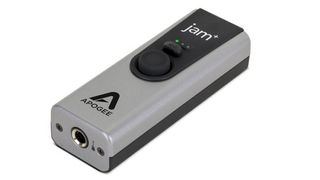 Apogee Electronics Jam+
The Jam+ promises to set a new standard for Apogee's longstanding range, with an all-metal chassis and improved audio quality thanks to the inclusion of PureDIGITAL circuitry.
A headphone output has been added to the mix, too - handy for users of newer iPhones. On the recording side, there's now a Drive Mode, designed to add a "rich, warm overdrive" to your tone, as well as a Blend button that enables zero-latency monitoring. Plus, the Jam+ ships with a copy of Positive Grid's BIAS FX Jam.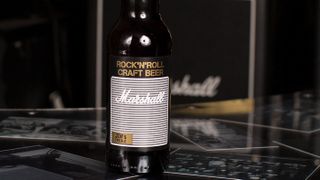 Marshall Beer
The amp manufacturer has managed to find yet another venture to which it can lend its storied branding: beer.
Yes, Marshall has partnered with William Bros Brewing Co to produce three craft beers "designed specially to be enjoyed with music". The three brews are Amped Up Lager (4.6%), Full Stack IPA (6.8%) and Jim's Treble (8.6% triple blonde), all of which boast Marshall's "signature attitude", with the latter packing "as much character and inspiration as the iconic Jim Marshall". Blimey.
Marshall beers are available now from Williams Bros Brewing Co. We cannot comment on how well they'll pair with turkey. Yet...
Available at Urban Drinks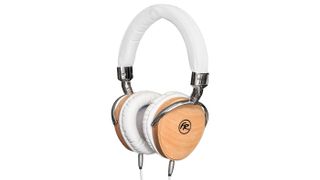 Floyd Rose wired wood headphones
Of all the guitar brands on the market, we never expected double-locking vibrato legend Floyd Rose to get in on the act, but nonetheless, it's 'done a Marshall' and released its own set of cans.
Hand-crafted, with wooden touches, FR's premium 'phones feature an anti-tangle detachable cable with built-in microphone and volume control, contoured cushioned ear cups and a 20-20,000Hz frequency response. Bluetooth and in-ear options are also available.

Available at Amazon UK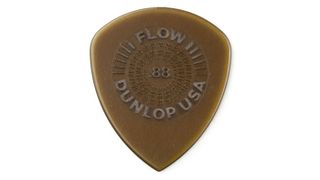 Dunlop Flow picks
These mighty picks promise to add thickness and volume to your notes and chords, while their bevelled edges ensure they don't get stuck between strings, making for swifter movement.
Powerful overtones, courtesy of the meaty Ultex material, make these stand out from the rest of the Dunlop range, and a low-profile grip aims to prevent slippage onstage. Available in sizes ranging from 73mm up to 3mm, plus Andy James and John Petrucci versions.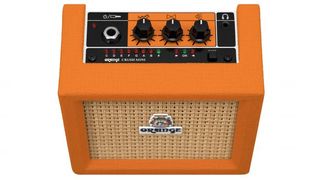 Orange Crush Mini
Orange's take on the tabletop mini amp, the Crush Mini, aims to improve sound and usability compared with its forebear, the Micro Crush.
The redesigned top panel adds a shape control for thick to scooped mids, while an eight-ohm speaker output allows it to feed bigger amps, too.
A headphone output, aux in and built-in chromatic tuner round out the feature set, making it a flexible plug-and-play option for fans of the Orange sound.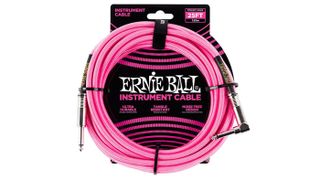 Ernie Ball braided instrument cables
You'll know Ernie Ball best for its iconic guitar strings, but the California co does a solid line in accessories, too, including this luxury-feeling braided cable.
Boasting dual conductors, the cables promise clear tone, while multiple shielding materials maintain your signal across its 25-foot run, keeping noise and handling sounds at bay.
What's more, that braided exterior doesn't just look ace; it prevents tangling as well. The cable comes in a host of colours, from the black/blue you see here to black/red, black green, neon yellow and even neon pink.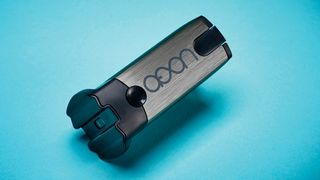 TC Electronic Aeon
The EBow allows the electric guitarist to perform smooth, cello-like bowing on an electric instrument, but at nearly 50 years old the time for a sustainer update was nigh.
Enter TC Electronic with the Aeon. The unit is as innovative and well-made as we've come to expect from the Danish effects expert, but more importantly, it sounds superb, encourages you to expand your playing and offers great value for money.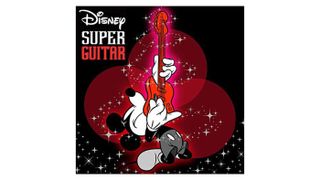 Disney Super Guitar
Disney soundtracks are pretty much ingrained in our consciousness from childhood, but we'd wager you've never heard them like this before, as new instrumental compilation Disney Super Guitar sees the likes of Zakk Wylde, Paul Gilbert and Richie Kotzen tearing through a whole host of Disney classics.
Also appearing across the album are Phil X, Ron Thal, George Lynch, Orianthi, Tak Matsumoto, Jeff Watson and Mike Orlando. Brilliantly, the compilation finds Zakk Wylde turning his hand to Beauty And The Beast: "Originally, it was a beautiful, dreamy piece," says Wylde. "Now, it's a cruel nightmare. I take pride in that."
Available at Amazon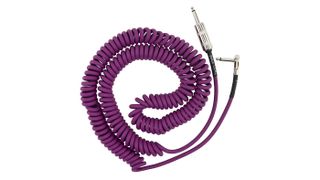 Fender Jimi Hendrix Voodoo Child cables
Fender has announced a new range of Jimi Hendrix Voodoo Child cables, produced in partnership with Authentic Hendrix.
Available in three colours (purple, white and black), the Coiled Cables are recreations of the leads Hendrix used back in the day, but built using modern specs.
So while the end pin plugs, vintage-style pancake ends and oversized barrel are faithful to the original, up-to-date, 95 per cent shielded braiding aims to reduce noise, while a 30ft length makes for increased movement. Groovy.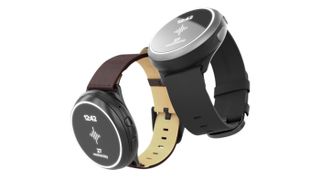 Soundbrenner Core
San Francisco company Soundbrenner was responsible for the wrist-mounted vibrating metronome, Pulse, and has now updated the format with the Core, which might just be the ultimate watch for musicians.
The Core combines four essential tools: like its predecessor, it's a vibrating metronome, but also serves as a magnetic headstock tuner, decibel meter and, naturally, a good-looking watch.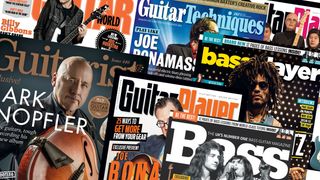 Very much the gift that keeps on giving, a subscription to one of our sister magazines will ensure that your giftee is kept abreast of everything that's going on in the world of music technology for an entire year.
You can choose from print, digital or print-plus-digital options, and there's shipping to more than 100 countries.
If you think any of our guitar titles will make a perfect gift, then head on over to our MyFavouriteMagazines subs page.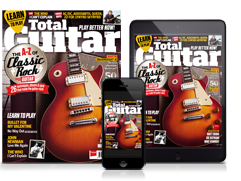 Stay up to date with the latest gear and tuition.
Subscribe and save today!