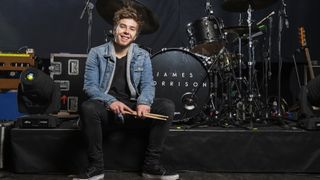 Alex Torjussen (James Morrison)
The Rhythm Best in drums 2016 polls have received over 136,000 votes, and we're now ready to roll out the winners. The nominees were what we considered to be the drummers and gear that have excelled in 2016. Here, we present the best pop/session drummers of 2016. First up we have James Morrison drummer Alex Torjussen…
2016 highlight: Alex has really grown as a drummer this year. He's spent most of the last 12 months on the road with British singer songwriter James Morrison, a job he moved into after another session great, Neil Wilkinson, moved on. He's spent plenty of time in the company of Ash Soan too. Ash's influence is clear, but the young drummer is carving a groove all of his own.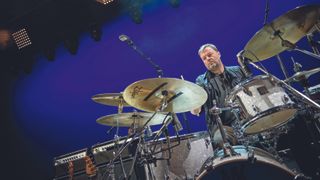 Ian Thomas (session)
2016 highlight: To be honest, Ian is always doing something incredible behind the drums so it's difficult to pick one highlight. Whether he was laying down the grooves at London's 606 club, or driving the house band at November's star-studded Children In Need concert at the Royal Albert Hall, Ian's session skills are unquestionable, and he continues to kill it.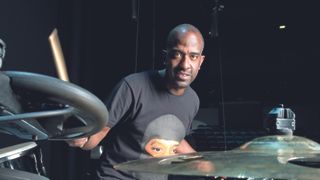 Brian Frasier-Moore (Madonna)
2016 highlight: We might be biased because it was our show, but Brian delivered one of the most inspiring masterclasses of the year at the 2016 London Drum Show, demonstrating his impressive chops and giving insightful career advice in equal measure.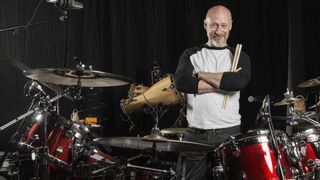 Ged Lynch (Peter Gabriel)
2016 highlight: Ged hit the road as drummer for Peter Gabriel on this year's double header Gabriel/Sting tour, sharing the stage and trading licks with none other than Vinnie Colaiuta. You've got to be some kind of drummer to handle that sort of pressure. Thankfully, Ged is more than capable, and the shows went down a storm.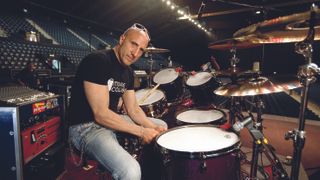 Kenny Aronoff (session)
2016 highlight: Kenny is one of the busiest session drummers out there. Somehow in 2016, between gigs and recordings, he found the time to write and publish a book - Sex Drums Rock 'n' Roll: The Hardest Hitting Man in Show Business. This tell-all book is a fascinating and entertaining insight into the wild life of a top-flight session man.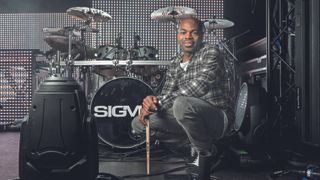 Paul Jones (Sigma)
2016 highlight: Paul has been a long-time proponent of hybrid drumming - mixing acoustic with electronic percussion - and his latest gig, laying the beats with drum 'n' bass merchants Sigma, is the perfect platform for his considerable talents. Their performance at the 2016 Radio 1 Big Weekend was a major gig for Paul and the group.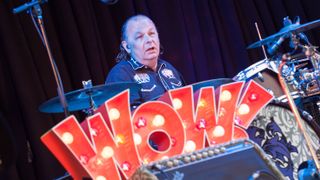 Ralph Salmins (session/ The Waterboys)
2016 highlight: This year the music world sadly lost many legendary people, including Prince. Ralph Salmins and The Waterboys had been covering Purple Rain for a while before Prince's untimely death, but their version took on a whole new significance this year and has been bringing the house down whenever they've played it since. Poignant and emotional, and complete with brilliantly understated playing from Ralph.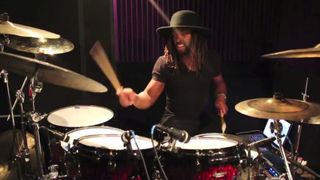 Dexter Hercules (Emeli Sande)
2016 highlight: Dexter has been rising quickly through the ranks over the last few years, this year culminating in his biggest gig yet - backing Scottish songwriting powerhouse Emeli Sande. Not only that, but the performance videos Dexter has shared this year have highlighted not only his impressive chops, but also his enthusiasm and passion for playing the drums.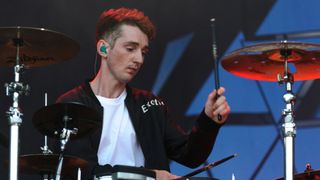 Luke Patterson (Clean Bandit)
2016 highlight: The electronic pop trio had a massive number one hit in November with their latest single Rockabye. To add to this 2016 highlight, they also played a number of shows in the yes which has helped raise their profile on the other side of the pond. We also love the fact that drummer Like Patterson bucks trends and uses almost entirely electronic drums in his setup.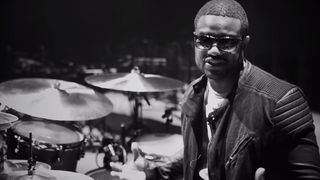 Derrick Wright (Adele)
2016 highlight: Adele has had a phenomenal year, including some huge tour dates and a massive headline slot at the Glastonbury Festival. As a result, we can imagine Derrick Wright's year has been pretty special too.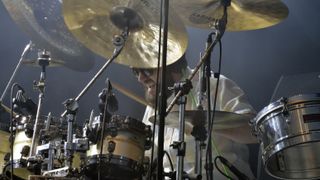 Pete Ray Biggin (session/PB Underground)
2016 highlight: Pete continues to lay claim to the title of funkiest drummer in the UK. Whether he's locking in with Mark King on stage with Level 42, or leading his own band the Pete Biggin Underground (PBUG), this cat is well schooled and lays down the groove nice and thick.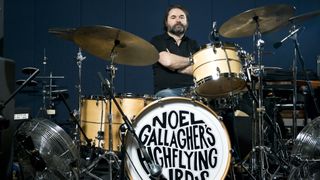 Jeremy Stacey (session/Noel Gallagher/King Crimson)
2016 highlight: This year Jeremy stepped away from Noel Gallagher's High Flying Birds and replaced Bill Rieflin as one of three drummers in King Crimson. He still found time to play other sessions though, including one alongside Gavin Harrison, Steve White, Phil Gould and Gary Husband. Imagine being a fly on the wall in that studio!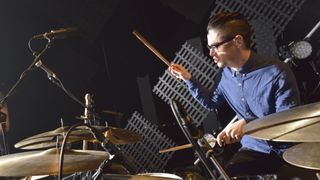 Joe Clegg (Ellie Goulding)
2016 highlight: Joe successfully steered the Ellie Goulding juggernaut through a world tour as the band's MD, including massive shows at Madison Square Garden and the O2 Arena. He also performed a couple of fantastic clinics at the London Drum Show, where he helped demystify the technology behind hybrid drumming.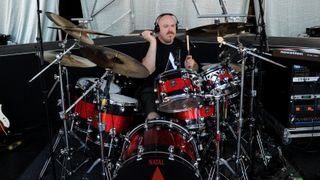 Steve Barney (Anastacia)
2016 highlight: Following a quiet few years, we were chuffed to see Steve back behind the kit and keeping it real on tour with Anastacia. You couldn't wish for a more solid drummer laying it down behind you, and Steve has been delivering the pop beats perfectly every night, and even throwing in a bombastic drum solo to boot!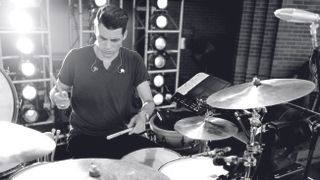 Chris Maas (Mumford & Sons)
2016 highlight: Chris might be a fairly unknown name on the wider drum scene, but he's been playing some of the biggest gigs a drummer could dream of this year with folk rockers Mumford & Sons, including headlining Radio One's Big Weekend.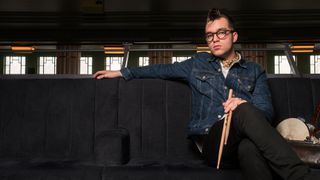 Gerry Morgan (James Bay)
2016 highlight: Levon Helm-inspired Gerry Morgan has been James Bay's drummer for much of the Hold Back The River stars' rocketing career, and this year has been the biggest yet, playing massive shows including an electrifying performance at the 2016 Brit Awards, where James won the Best British Solo Artist award.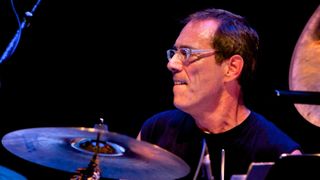 Vinnie Colaiuta (session)
2016 highlight: Not only did Vinnie return to playing Gretsch drums this year, marked with a fantastic kit unboxing video (see below), but he also appeared on Sting's newest album 57th & 9th, a return to rockier music for both Sting and Vinnie. The subsequent live dates in support of the album have featured brilliant drumming from Vinnie, as you'd expect.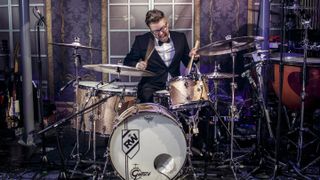 Karl Brazil (Robbie Williams)
2016 highlight: Last year's winner of the best pop-session category still sits extremely high on the list, and rightly so. 2016 has seen Karl back out with his old pal Robbie Williams in support of the pop star's new album The Heavy Entertainment Show. Despite his busy schedule, Karl still found some time to perform shows with Olly Murs and James Blunt, and record a rocking new album with Feeder.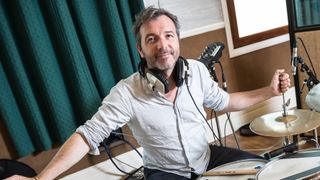 Winner: Ash Soan (session)
2016 highlight: With so much talent on this list it was difficult to know how this hard-fought category would play out, but we're pleased to see Brit session star Ash Soan take the top spot. Not only is Ash one of the busiest session drummers in the UK, but he also has the most envy-inducing groove on the planet. Don't believe us? Just go check out Ash's Instagram account…