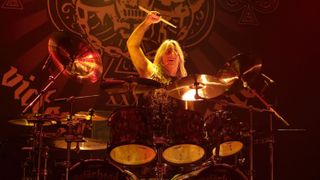 Mikkey Dee (Motorhead/Scorpions)
The Rhythm Best in drums 2016 polls have received over 136,000 votes, and we're now ready to roll out the winners. The nominees were what we considered to be the drummers and gear that have excelled in 2016. Here, we present the best metal drummers of 2016. First up we have Scorpions drummer Mikkey Dee…
2016 highlight: While 2015 ended on a tragic note for Motörhead's Mikkey following the death of music legend Lemmy Kilmister, 2016 saw the Swedish drummer join German metallers Scorpions on the road for a handful of shows. That turned into more shows and, in September, Mikkey became a permanent member of the band.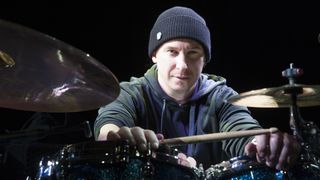 Abe Cunningham (Deftones)
2016 highlight: Despite being linked to the ailing nu-metal scene, Deftones have very much carved their own niche within metal, and this year's spectacular album Gore proved they're still just as vital. On Gore, Abe Cunningham continued to evolve as a player, whilst keeping his distinctive signature sound and style at the core.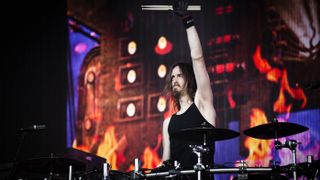 Dirk Verbeuren (Megadeth)
2016 highlight: In the middle of the year the Soilwork drummer joined Megadeth full time to help them tour their latest album Dystopia, which had been recorded by Lamb Of God's Chris Adler. Not only did Dirk help solidify the band's line-up, but he brought a new style to the Megadeth rhythm section too.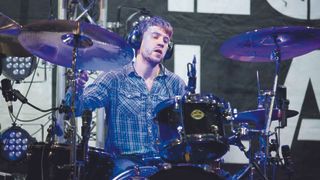 Billy Rymer (Dillinger Escape Plan)
2016 highlight: 2016 was a bittersweet year for Billy and the guys in DEP. They released the astonishing album Dissociation, but they also announced that the album would be their swansong, and the touring for that album would be their last time on the road as a band. As a result, their final shows have been even more emotional and mind-blowing than usual.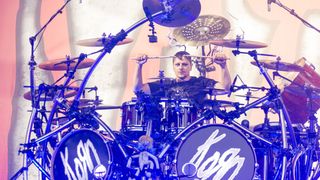 Ray Luzier (Korn)
2016 highlight: Whilst Korn continued to excite their huge fanbase with new music in the shape of the album The Serenity Of Suffering, and some killer live shows, one of Ray's biggest 2016 highlights was backing a supergroup consisting of Jeff Beck, Jimmy Page, Johnny Depp and more at the Classic Rock Awards in Tokyo.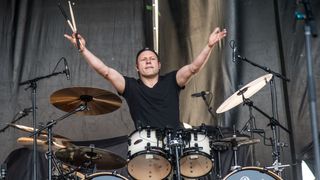 Jason Bowld (Bullet For My Valentine)
2016 highlight: Jason has spent much of 2016 on the road with Welsh metal gods Bullet For My Valentine as their original drummer Moose spends time at home with his family. Jason was absolutely built for gigs like this, and his nightly drum solo has given him the chance to truly show off his unrivalled metal chops.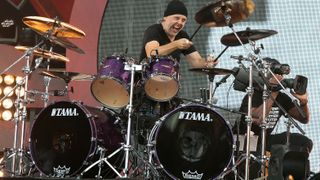 Lars Ulrich (Metallica)
2016 highlight: Say what you want about Lars, but you can't argue with the might of Metallica as a whole, and Lars' percussive contribution is essential to the band's sound and attitude. New album Hardwired... To Self-Destruct may have been a long eight years in the making, but it was well worth the wait.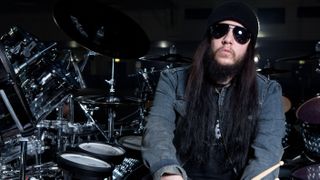 Joey Jordison (Vimic/Sinsaenum)
2016 highlight: After a couple of years in the wilderness, it emerged this year that Joey had been battling a serious illness that could have stopped him playing the drums altogether. Thankfully, this year Joey bounced back with not one, but two new bands, Vimic and Sinsaenum - both featuring brutal drumming from Joey. Good to have you back, dude!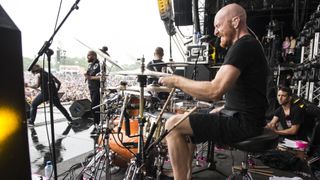 Justin Foley (Killswitch Engage)
2016 highlight: Killswitch is one of those rare band's which practically never disappoints, and this year's Incarnate album only helped prove that point. Justin Foley is an extremely tasty and groovy drummer, and tracks like Strength Of The Mind and Embrace The Journey… Upraised are premium mosh pit fodder.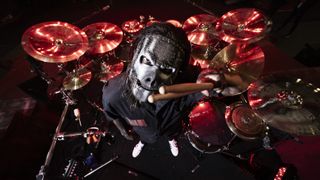 Jay Weinberg (Slipknot)
2016 highlight: Since the release of their last album, .5: The Gray Chapter, Slipknot took things to a whole new level on stage. This is in no small part down to the contribution of new drummer Jay Weinberg. The band's live shows this year have been off the scale in terms of energy and precision. Where the band goes next is anyone's guess, but we sure hope Jay is a part of it.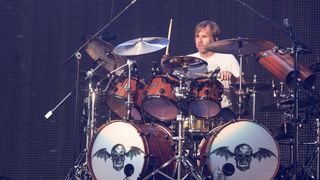 Brooks Wackerman (Avenged Sevenfold)
2016 highlight: Brooks Wackerman is the ultimate drumming chameleon. Whether he's playing punk with Bad Religion or recording pop with Avril Lavigne, he nails the gig every time. This year he added Avenged Sevenfold to his CV. He's now an official member and the band released their new album The Stage, featuring Brooks on drums, in October of 2016.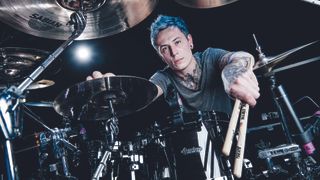 James Cassells (Asking Alexandria)
2016 highlight: Away from the drama of their previous frontman, Asking Alexandria are finally getting their dues for the right reasons - the fact that the band's musicians are supremely talented. Cassells is an astonishing young talent and new album The Black is the perfect showcase of his skills behind the kit. Clearly influenced by the greats of metal drumming, whilst bringing his own cutting edge approach to the kit, he is one of the great British metal drummers to emerge in recent years.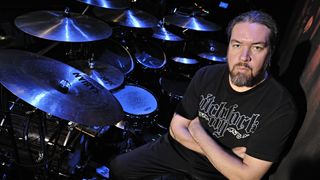 Tomas Haake (Meshuggah)
2016 highlight: A new Meshuggah album is always a major event on the heavy metal calendar, and this year's The Violent Sleep Of Reason from the Swedish band did not disappoint. Tomas Haake's unbelievable beats dominate the album in a relentless barrage, and his mastery of polyrhythms and double kick drums remains without question.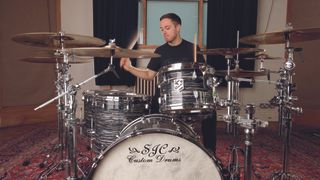 Dan Searle (Architects)
2016 highlight: Drummer Dan and the Brighton metal band have experienced an incredibly difficult year. They lost their guitar player, key songwriter, and Dan's brother Tom Searle to cancer. But, not long before that the band released astonishing seventh album All Our Gods Have Abandoned Us, which features some of their best music yet. Dan is incredibly meticulous about the parts he writes, and that's why he stands head and shoulders above many of today's meat and potatoes metal drummers.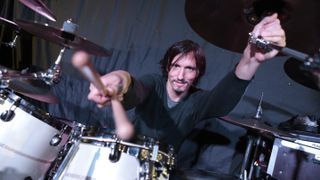 Winner: Mario Duplantier (Gojira)
2016 highlight: This was a hotly-contested category this year, and it's no surprise considering the bounty of great metal albums and tours that landed in 2016. Magma, the newest release from French metallers Gojira, was not only the band's most successful yet, but it also showcased what an unsung drumming talent Mario Duplantier is, and this title is well deserved.