UVI Opal: What is it?
We usually associate software developer UVI with its excellent Workstation and Falcon synth. However, the brand also has a stable of excellent effects available both individually and in a new discounted bundle.
This latest versatile tool is a compressor/limiter. Opal stands for 'Optical Program-Adaptive Leveller' and takes major inspiration from the classic T4 optical levellers such as the Teletronix LA-2A. However, unlike many similar plugin emulations, Opal has an impressive seven profiles based on seven different hardware units. This may seem like overkill, but when you use the dropdown menu to select a model, the plots indicate noticeable differences in attack, release and knee shape.
UVI Opal: Performance and verdict
Much like the classic hardware, Opal's compression is applied using just one control, Peak Reduction, although this is more logically positioned on the left of the large output/gain reduction meter. Meanwhile, post compression gain is applied using the manual Make-Up Gain – there's no automatic option.
Also consider...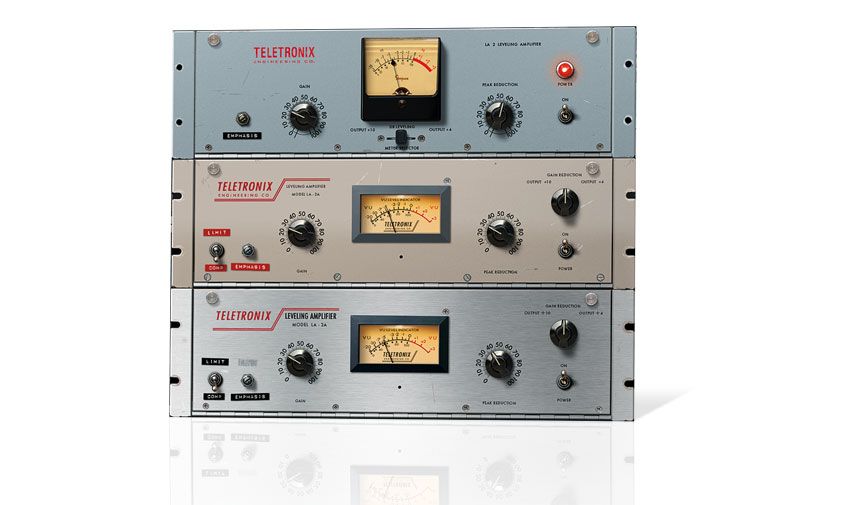 • Universal Audio Teletronix LA-2A Collection
A premium bundle that emulates three classic units.
• Brainworx bx_opto
With adjustable speed and fully sweepable sidechain, provides Opto flavour with modern flexibility.
These core controls are joined by a whole host of adjustable extras, some of which are based on the original hardware, but most of which are software enhancements. These include Input Gain, output Mix, harmonic Drive, attack/release Responsiveness and sidechain Mid Presence. Meanwhile switchable settings include Ratio (Compressor/Limiter), Treble boost, Tube Simulation and external sidechain. Rounding things off is a gain reduction graph.
One of the great things about the LA-2A is its simplicity and in its default state, Opal can be used in much the same way. You've also got 31 task-specific presets to get you started. Nevertheless, with the default loaded we worked our way methodically through the seven models. It has to be said, some of the models (NYC Custom and LON Velvet for example) are very similar. But when you switch between others (LAX Swift and DTW Vintage) the differences are considerable. There are also subtle differences in each model's harmonic distortions. This provides lots of options from the get go, so whether you're after a more laid-back mix glue, aggressive drum treatments or core vocal containment, these are all available simply by grabbing a suitable model.
However, the models are only the start and in addition to the ratio (Compressor/Limiter) you have some pretty powerful tweaking options. The most significant is Responsiveness, which collectively adjusts the attack and release either faster or slower and is capable of taking the more aggressive models such as PAR Sharp into transient clipping territory (something an LA-2A doesn't usually do). Equally, if you slow things down you can get some truly punchy and snappy effects, ideal for drums.
A little emphasis
Next up, Mid Presence is Opal's version of the LA-2A emphasis option. This modifies the sidechain, making the compression gradually more sensitive to higher frequencies. The only slightly confusing thing here is that the knob works in reverse to the hardware, so fully counter clockwise is bypassed.
Treble emulates the subtle boost of the original hardware, and this can be deactivated. Tube Simulation and Drive combine to activate and adjust the valve make up gain circuit. This creates both odd and even harmonics and is pretty subtle unless you crank the knob up high. It also incurs a noticeable increase in CPU usage. Also worth noting is that the interplay between the Tube Simulation and Treble is slightly confusing, and when you switch both of them off, there's a considerable reduction in the high frequencies. While we're flagging niggles, we think the tool tips could also be more informative.
Overall Opal clearly delivers amazing tone and envelope shaping capabilities. It can be hard getting excited about yet another compressor emulation, but UVI has absolutely nailed it, delivering a plugin that supersizes the Opto concept yet retains ease of use for quick results. A truly brilliant compressor.
MusicRadar verdict: Opal is a great plugin with plenty of attractive features and is one of the most flexible opto designs available.
UVI Opal: The web says
"It sounds fantastic on most vocals. I found that I seem to get very technical compression that still stays quite musical."
Audio Plugin Guy
UVI Opal: Hands-on demos
UVI
MixbusTv
White Noise Studio
2probeats
UVI Opal: Specifications
Mac OS X 10.14 to macOS 13.
Windows 10 to Windows 11.
4GB RAM. 300 MB of disk space.
Supported Formats: Audio Unit, AAX, VST, VST3.
CONTACT: UVI