Microsoft has long played second fiddle to the popular music production tools of the Apple ecosystem. The Microsoft Surface Pro 9 is a crossover of laptop and tablet with some serious firepower under the hood, offering something uniquely different from a MacBook Pro, but can it compete with the king of music production? Let's find out!
It's often said that the Mac ecosystem is where it's at when it comes to the best laptops for music production, and it's a given when you go into a pro studio that you'll find one of Apple's machines somewhere, such is their adaptability when it comes to hardware integration. Yet there are still loads of Windows users out there who get by just fine.
Whether it's cost-savvy producers who want to spend less or just those who are tired of not being able to use their plugins after an update, there's certainly an argument to be made that nowadays you don't have to be loyal to a particular operating system to make great music.
Microsoft Surface Pro 9 review: Features
The Microsoft Surface Pro 9 is a powerful beast with a 12th Gen Intel Core i7-1265U processor offering some serious heft for running CPU-intensive projects. It's packing 16GB of RAM, more than enough for music production, and it also has a removable, 256GB SSD drive for lightning-fast loading with plenty of room for all of those VSTs and plugins. It's a comforting spec, and certainly enough to deal with anything your average producer is likely to throw at it.
The screen is 13" with a healthy 120hz refresh rate for crystal clear and smooth performance. It's also removable from the keyboard, which means it can act as a tablet when you need it to. A kickstand at the back allows it to stand freely without the keyboard as well as hiding the removable panel for changing out the absolutely tiny solid-state drive. Two USB-C slots on the left side allow you to connect external devices, with your charger going on the right. On the top are your power/lock button and volume controls, much like those you'd find on the side of your smartphone.
Both keyboard and the unit itself are available in a variety of different colors if you want to personalize your Surface, and we should note that whilst we've received the full package for the purposes of our review, the Surface Pro keyboard and Surface Pen 2 are both optional extras that will take the total price of the unit above $/£1,500.
Microsoft Surface Pro 9 review: Looks & feel
It's a little bulkier than our MacBook Pro, but not by much. The kickstand works nicely when you're at a desk, allowing you to easily change the angle of the screen. It feels slightly strange at first having the keyboard weighing much less than the screen and also makes it slightly awkward to open as the keyboard is magnetized to the screen.
Microsoft included an accessibility kit in the box for us, and the additional tab to lift up the screen makes it a lot easier to open up. Although it's a rarity nowadays when actually using it on your lap, the top-heaviness of the unit makes it feel pretty unstable, and we certainly wouldn't be comfortable using it that way on public transport.
The keyboard is super lightweight and is magnetized to stay shut against the screen when you're carrying it. Our 'Sapphire' keyboard is constructed using a 'partially bio-based Alcantara material', containing 12% renewable content derived from sugarcane waste. It makes the whole unit look and feel like a fancy notebook when closed up, soft and fibrous to the touch. Our version also includes the Surface Pen, which utilizes haptic feedback to deliver a tactile experience and certainly piques our interest as to whether or not it could serve as a useful tool for automation lanes.
Microsoft Surface Pro 9 review: Performance
Having never used Windows 11 before, we were curious to see the differences between it and the omnipresent Windows 10 we're so used to. It's not that much of a change, to be honest. The start menu has become more centralized, and extra options have been hidden from your right click, but the changes feel very minimal and aesthetic rather than anything completely radical. As a lifelong Windows user, you won't find anything too surprising here.
Moving our version of Pro Tools over and installing our audio drivers is a seamless process, sped up no doubt by the fat spec of the Surface Pro 9. One thing we take an instant dislike to is the abrasive notification system, but these are easily switched off in the side menu.
There's a greater integration with One Drive than we're used to as well, which leads to some initial confusion as we try to work out where exactly all of our files are being saved. It makes finding our multi-tracks a bit of a pain, but we eventually work it out and get our project up and running.
The first thing we have to do is find the DPI scaling option because our Pro Tools windows end up being microscopic thanks to the high-resolution screen. With that check box ticked, our audio drivers installed, and our audio interface hooked up via the USB-C to USB-A converter that came with our smartphone, we load our project files and commence with some quick mixing.
The laptop pad feels nice, and although it's not as smooth as the one on our MacBook, you get a lot of fine control over it which makes small adjustments like adding 0.5dB of gain to a track really easy. There's none of that sausage-finger feeling you get from some other trackpads here.
Going for a stress test on the system, we start duplicating our 39-track project with plugins to see how much it can take. Of course with these kinds of tests, it's important to note that your audio driver and interface also play a part here, but it's still a good metric to see the overall performance of the machine. With our buffer set at 64, we hit the 200+ track mark before a little fan in the machine fires up to warn us that things are getting heated.
Upping that to 260 we start to get some clicks and pops warning us that the system is getting overloaded. Considering it's at the minimum ASIO buffer size we're pretty impressed with it. There's clearly plenty of power here for some vast projects and whilst you could certainly get away with more on a high-powered desktop, these are liable to cost significantly more.
Microsoft Surface Pro 9 review: Touch functionality
Also consider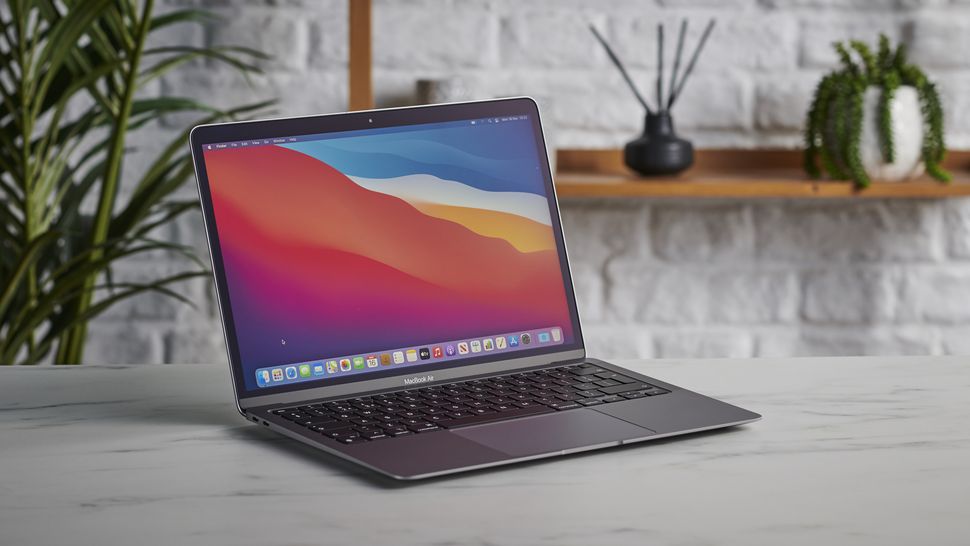 A few things that we were excited to try and implement into our workflow were the Surface Pen and the touchscreen functionality. Drawing your automation lanes feels like it would be a lot easier than using the mouse, but alas we found the overall experience to be more clunky than ground-breaking. With the laptop upright, it's hard to get the precision you need without accidentally hitting the screen and inadvertently moving the pointer.
With the bright idea to lie it flat like a piece of paper, we tried the same thing, but as a messy writer who regularly smudges their ink, it was a similarly clunky feeling. Perhaps someone with more dexterity or experience using a digital pen might fare better, but we just couldn't get to grips with it.
It was the same experience with the touchscreen. With its ten-point multi-touch, it seemed like those old-school analog desk fadeouts were finally a possibility in the box without drawing loads of different automation lanes - but it was a case of ideas above our station. Not because the Surface Pro 9 isn't capable of it, but just because Pro Tools itself doesn't support such multi-touch functionality.
The Surface excels for regular touchscreen operations and is great for just hitting something quickly without reaching for the mouse or trackpad, but the screen just doesn't have the fine, incremental dexterity required to perform such operations as live fade-outs. As it's not running on a traditional tablet OS we couldn't use it with Avid Control either, so no way to integrate it with our existing setup and use it as a second screen for our mix window.
Microsoft Surface Pro 9 review: Battery life & other functions
Moving onto things more laptop specific, the battery life is rated for around 15 hours, and we hit around the 12-hour mark before we had to charge, which included some mixing of audio, live streaming of video, and a few other tasks you'd typically undertake on a day-to-day basis like document editing and web browsing.
The built-in speakers sound decent and carry some volume. You certainly won't be mixing on them, but they'll do the job if you need a break to watch some Netflix, or test how your mix translates on consumer-grade speakers. They claim to be 'Dolby Atmos', but to our ears, they sounded a little tinny in the high end and lacked the body delivered by larger speakers. Fine for regular listening, but not impressive enough to make you ditch your studio monitors.
If you're a remote worker you'll appreciate the high-quality camera. It's really clear and tracks your head movement well, great for impressing potential clients with your hi-res safari background or just making your bandmates giggle with your strawberry head filter whilst you discuss your latest single-release campaign.
Microsoft Surface Pro 9 review: Verdict
So how does it stack up against others in this field? Well when you add in all the additional extras, it actually costs around the same money as a similarly specced MacBook Pro. Considering that many users go to Windows machines to spend less, it's a tad disappointing that Microsoft isn't able to keep the cost down. There's a caveat here though, because let's face it if you're looking for something with this kind of spec, then you're obviously willing to spend some serious money for a serious machine.
Looking at it from a pure performance perspective, the Surface Pro 9 is a high-powered laptop/tablet that will easily handle any task a music producer throws at it. We came across zero issues in terms of compatibility or errors in our tests, and it's got a hefty CPU and a healthy complement of RAM to manage huge projects with ease, delivering reliable performance consistently.
Considering that the vast majority of plugins appear to have zero compatibility issues with the latest edition of Windows 11, it may be tempting for some users to migrate in order to get the best performance right now. Surface Pro 9 users certainly won't have to live in fear of bricking their workflow whilst waiting for software developers to play catch up with the latest update.
Microsoft Surface Pro 9 review: Specs
Key features: 12th Gen Intel Core i7-1255U processor, Intel Iris Xe Graphics, 16GB LPDDR5 RAM, 256GB removable SSD, 13" PixelSense Flow Display (120Hz) with 10-point multi-touch, Surface Pro Signature Keyboard – Sapphire, Surface Slim Pen 2, 2x USB-C ports
Contact: Microsoft