The Seven Decades stage show reveals its wealth of vintage guitar gear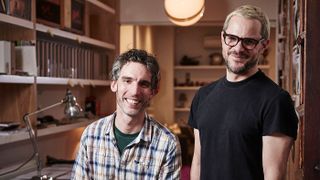 Introduction
A few years back, we covered the launch of Seven Decades, the London show that uses rare vintage guitars to perform 70 years of rock hits. With new shows in the offing, it's time to visit the guitar vault of founders, Phil Hylander and Michael Ross, to take a closer look at their 'Bursts, tweed amps and Teles…
If Carlsberg made offices, to paraphrase a popular beer commercial, they'd probably look like this. Just off Oxford Street, we're taking it easy in the headquarters of Seven Decades, the show that brings one of Britain's best vintage guitar collections to the London stage.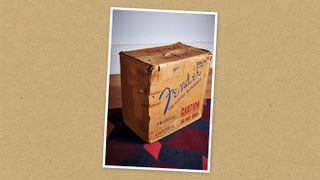 The holy grail collection
"We need to have a guitar in our hands and make a connection with it before we'll buy. Instinct is massive," Michael Ross adds, explaining how they choose guitars.
"When it comes to buying guitars for the show, we want the holy grail," Phil admits. "Not too beaten up, but not so perfect you'd be afraid to play it."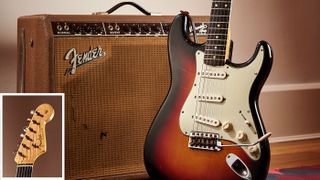 1957 Fender Stratocaster & 1958 Fender Super
"So this is the 1957 two-tone," Michael says. "Still got the original frets on it - they're hanging in there just about. That was the first vintage guitar we ever bought.
"For me, it's an amazing pairing with the '58 Tweed, and we use that in the show for Buddy Holly. He played a '54 and a '57. But that pairing is great - and we also use it on Buddy Guy tracks. The bridge pickup is a really cool sound.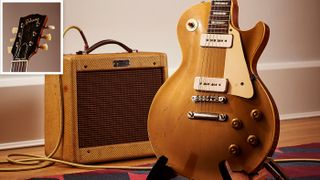 1956 Gibson Les Paul Goldtop & 1959 Fender Champ
"This one's a '56 and when we first did a Wilton's show, we borrowed a friend's '55. I really, really enjoyed that guitar," says Michael.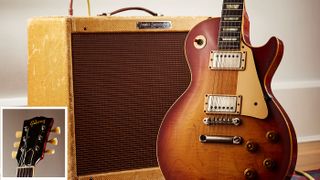 1958 Gibson Les Paul Standard
"We bought this 'Burst about two years ago. We wanted to give ourselves enough time to find a particular kind of '58 and it's obviously not something you walk into lightly.
"But, eventually, the right one came up and it was a case of doing our homework and spending time playing it before we pulled the trigger," Michael recalls.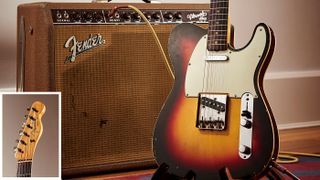 1963 Fender Telecaster Custom & 1963 Fender Vibroverb
"It came up that we needed something different to the 50s tweed [Super], because that amp breaks up quite fast: the break on it is much more intense. So we got this Vibroverb.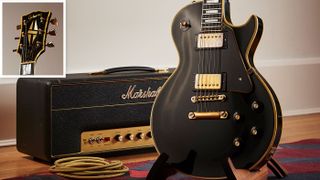 1969 Gibson Les Paul Custom & Marshall JTM45
"This is an early '69 Black Beauty. I've always liked '68 and early '69 Black Beauties, and it's pretty hard to find a clean one," says Michael.
"It's got a really fast, slim neck and it's a lot of guitar, I think. If you think that Gibson are doing a Collector's Choice '68 reissue for about nine grand now, it's about what we paid for that. So we were on the lookout for one, because we had the Goldtop and the 'Burst and we wanted a Black Beauty, but we didn't want a 50s one - too expensive - and so this one came from Chicago Music Exchange.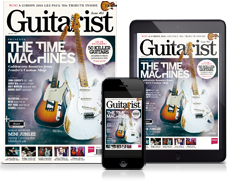 The magazine for serious players
Subscribe and save today!