NAMM 2015: MXL Microphones launch restyled Heritage Edition range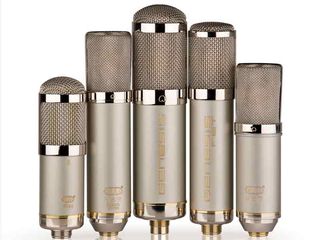 Heritage Edition range
NAMM 2015: MXL Microphones have unveiled a restyled Heritage Edition range built on their best existing mics, AND a new mini mixer and wearable mic designed for use with your GoPro.
Read on or head over to MXLmics.com for more info.
HERITAGE EDITION PRESS RELEASE:MXL Microphones have been the secret of working musicians and savvy engineers for twenty years.
Now MXL is restyling their finest microphones in a collection called Heritage Edition. The series is comprised of MXL's most popular and most praised microphones - MXL Genesis, Genesis FET, V67, R144 and V69MEDT – with new sophisticated styling designed for professional recording studios.
The Heritage Edition microphones represent MXL's heritage of technical expertise and commitment to sound excellence.
MXL's reputation for quality and performance is built on these five microphones. All five were designed and engineered in El Segundo, California by MXL founder and microphone aficionado Leonard Marshall.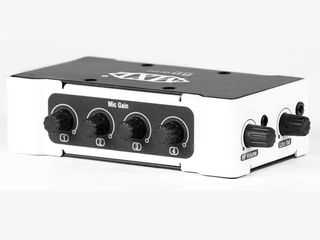 MM-4000 Mini Mixer +
MM-4000 PRESS RELEASE: MXL Microphones, a division of Marshall Electronics, announces its new MM-4000 Mini Mixer + portable audio mixer for mobile phones, tablets, DSLRs and computers.
With it, the user can record audio to a device using up to four electret microphones simultaneously, essentially turning four analog inputs into one analog or digital output! On one side, the Mini Mixer + outputs analog through a TRRS jack.
This allows the Mini Mixer + to output to any mobile device. The included TRRS cable has the smallest available footprint in order to work with accessory cases. On the other side, the Mini Mixer + has a digital output that allows it to work with the iPhone® or iPad® using Apple's camera adapter.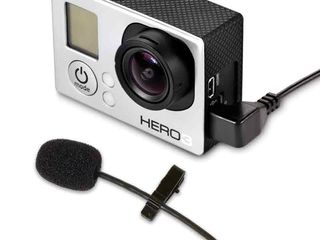 MXL GOLav™ Lavalier Microphone
GOLav PRESS RELEASE: GoPro™ users can record their own commentary onto their GoPro™ cameras with the new MXL GOLav™ Lavalier Microphone.
The GOLav™ works with GoPro™ Hero3, Hero 3+ and Hero4 cameras. It has a rugged, low profile, right angle connector that is compatible with GoPro™ cases. The GOLav™ is the first lavalier microphone for GoPro™ that has the right angle mini USB connector built into the microphone cable, so no adapter is needed.
The GOLav™ is built for adventure! The microphone cable's low profile, right angle connector prevents the wear that can occur from bending the cable. A foam windscreen is included to minimize wind noise and plosives. A bonus fuzzy windscreen provides an extra layer of noise protection in very windy environments.