Alesis releases new V and VI keyboard controllers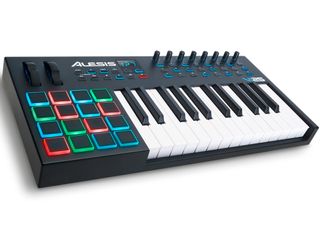 Alesis VI25
Alesis has released its V and VI keyboard controllers, all of which also feature trigger pads. Announced at NAMM 2014, these are available as of now.

The V series keyboards offer velocity-sensitive keys with 8 drum/trigger pads, while the VI range adds semi-weighted keys with aftertouch and 16 multi-colour illuminated pads.
Each of the V and VI series keyboards also ships with Ableton Live Lite, Xpand!2 from Air Music Tech and an accompanying software editor.
You can find out more about each of the new keyboards in our gallery, starting with the Alesis VI25 (pictured above).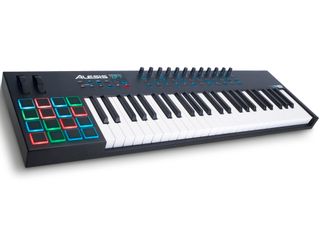 Alesis VI49
49 full-sized, square-front, semi-weighted keys with aftertouch
16 multi-color RGB backlit pads respond to both velocity and pressure
Designed for hands-on control of your DAW as well as plug-ins and instruments
12 assignable knobs, 36 assignable buttons
Pitch & Mod wheels deliver expressive, creative control
Seamless visual feedback; LCD screen and illuminated buttons/knobs
Single USB cable provides both power and MIDI data
Includes Ableton™ Live Lite Alesis Edition & MIDI editor software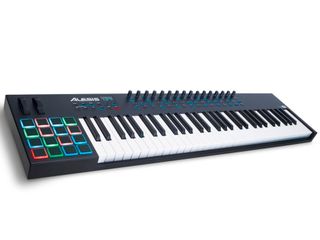 Alesis VI61
61 full-sized, square-front, semi-weighted keys with aftertouch
16 multi-color RGB backlit pads respond to both velocity and pressure
Designed for hands-on control of your DAW as well as plug-ins and instruments
16 assignable knobs, 48 assignable buttons
Pitch & Mod wheels deliver expressive, creative control
Seamless visual feedback; LCD screen and illuminated buttons/knobs
Single USB cable provides both power and MIDI data
Includes Ableton™ Live Lite Alesis Edition & MIDI editor software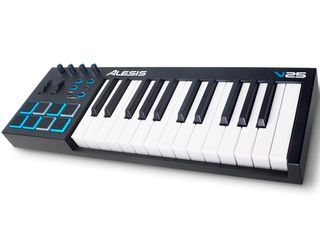 Alesis V25
25 full-sized, square-front keys
8 LED backlit pads respond to both velocity and pressure
Perfect for controlling plug-ins and virtual instruments
4 assignable knobs; 4 assignable buttons
Pitch & Mod wheels deliver expressive, creative control
Seamless visual feedback via illuminated buttons/knobs
Single USB cable provides both power and MIDI data
Includes Ableton™ Live Lite Alesis Edition & MIDI editor software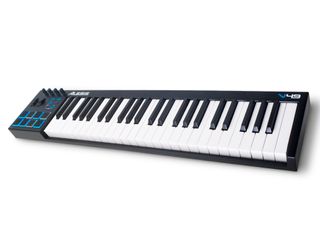 Alesis V49
49 full-sized, square-front keys
8 LED backlit pads respond to both velocity and pressure
Perfect for controlling plug-ins and virtual instruments
4 assignable knobs; 4 assignable buttons
Pitch & Mod wheels deliver expressive, creative control
Seamless visual feedback via illuminated buttons/knobs
Single USB cable provides both power and MIDI data
Includes Ableton™ Live Lite Alesis Edition & MIDI editor software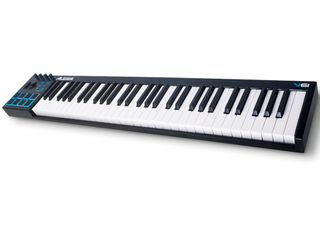 Alesis V61
61 full-sized, square-front keys
8 LED backlit pads respond to both velocity and pressure
Perfect for controlling plug-ins and virtual instruments
4 assignable knobs; 4 assignable buttons
Pitch & Mod wheels deliver expressive, creative control
Seamless visual feedback via illuminated buttons/knobs
Single USB cable provides both power and MIDI data
Includes Ableton™ Live Lite Alesis Edition & MIDI editor software