In pictures: cool Lego Rock Band makeovers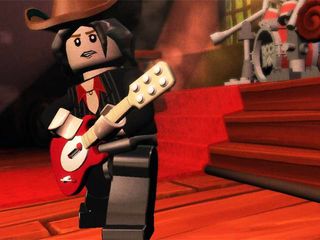 Lego Rock Band
When gaming meets music it's easy to get bogged down in the details.
According to MusicRadar's The Beatles: Rock Band review, for example, the screen version of Shea Stadium is pretty accurate in terms of the Fab 4's costumes and haircuts - it's just that the setlist fails miserably. And surely John Lennon would never strum a J-160E during If I Needed… erm, hang on. It's supposed to be fun!
Enter Lego Rock Band - the game that turns your favourite rock star into Lego and your favourite stage (according to GamesRadar's hands-on preview) into a "giant, ticked-off octopus" with blatent disregard for real life. Hooray.
Still, being the musical perfectionists that we are, there's always time to inspect and compare the block-like avatars that we've had the pleasure of raising a collective eyebrow at so far.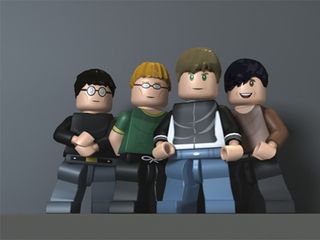 Blur
As reported in Thurday's (15 October) MusicRadar Daily, Blur are the newest edition to the Lego Rock Band lineup. It's probably fair to say that guitarist Graham Coxon, bassist and cheese farmer Alex James and drummer Dave Rowntree are, in fact, ridiculously life-like. Mainman Damon Albarn, however, is not.
Check out the Lego-ised band's rendition of Song 2.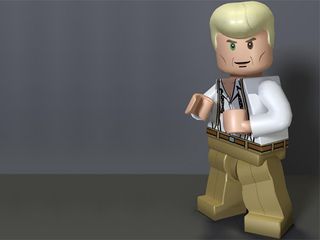 David Bowie
Believe it or not, this is David Bowie circa 1983 (the Lego tracklist includes Let's Dance). Not convinced? Watch the real Let's Dance video, the backdrop to which is apparently loosely replicated in the game…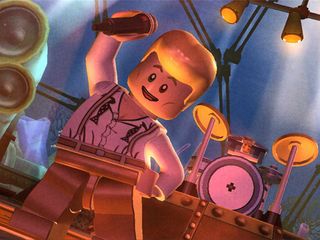 David Bowie onstage
…or perhaps not. Here are a few in-action Bowie screenshots.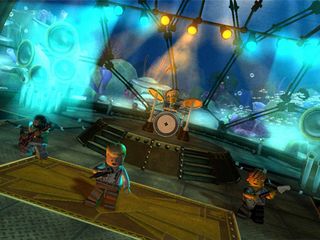 David Bowie with band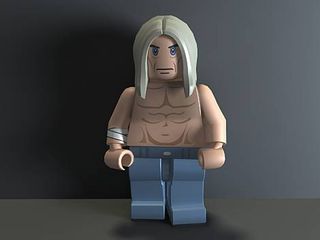 Iggy Pop
Iggy Pop's contribution to Lego Rock Band's tracklist is 1977's The Passenger. This avatar is more on a par with the Iggy Pop of today (long grey hair, etc), although to be fair, 'topless and jeans' has long been uniform.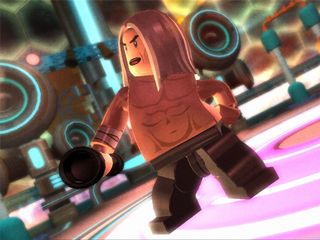 Iggy Pop onstage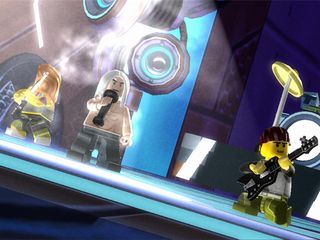 Iggy Pop with band
Still to be unveiled is Queen guitarist Brian May in Lego form. It'll be interesting to see how they handle the copious amounts of curly hair!?
Be sure to come back next Friday when we may or may not be posting a critical evaluation of The Simpsons' various rock star characters.
Pre-order or buy (from 27 November) Lego Rock Band here: Amazon UK | Play.com | HMV