Ever since Bill Haley & The Comets' Rock Around The Clock played over the opening credits of the gritty 1955 classroom drama Blackboard Jungle, rock 'n' roll found a home on the silver screen that would prove as vital as the concert stage.
A Hard Day's Night, Help!, Gimme Shelter, Don't Look Back, The Last Waltz, Woodstock, Stop Making Sense, The Kids Are Alright, High Fidelity, The Rocky Horror Picture Show... These are but a few of the essential classics that most every music fan has seen over and over and knows frame by frame, lick by lick.
But just like thumbing through the bins at your local vinyl store - assuming you still have one - and finding a little-known treasure, one can stumble across rarely-seen gems and oddities on DVD or VHS, rock and roll movies that will surprise, stun, amaze and, in some instances, totally mystify.
Here's 10 you don't know - but definitely, definitely should.
Some will rock you, while others might want to make you chuck a few rocks. But hey, be cool - you're still paying off that flat screen TV...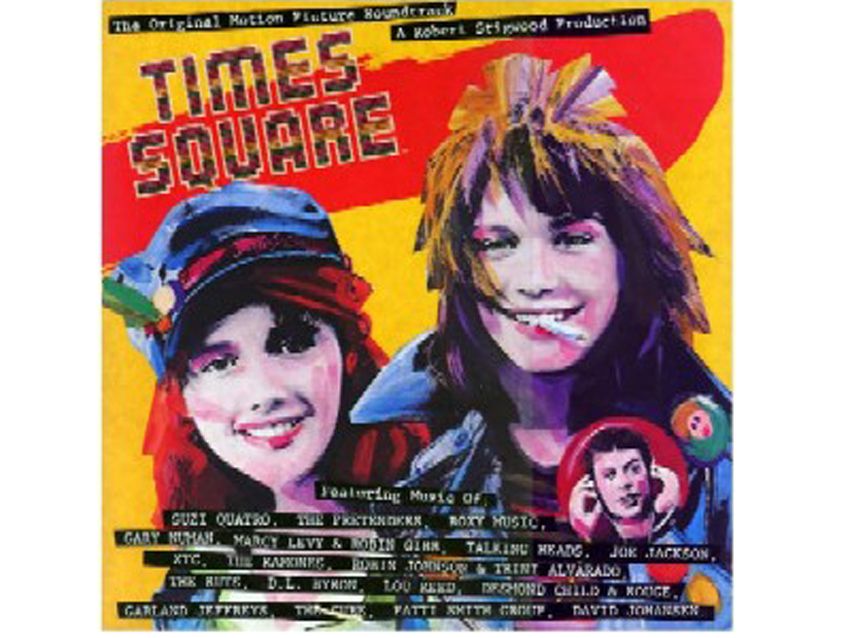 In 1980, Robert Stigwood tried to do for New Wave what he did for disco three years earlier with Saturday Night Fever. But that movie had John Travolta and was directed by the guy who made Rocky. This one...not so much. While the soundtrack featured some amazing cuts from The Ramones, XTC, Talking Heads, Pretenders, Lou Reed and Gary Numan, the film was a jumble in which two teenage girls (one rich, one poor inevitably) run away to New York City and find rebellion by joining a punk rock band. The cast is riddled with never-heard-of-thems, the exception being Tim Curry, who plays an all-night DJ. Still, this is a fascinating time capsule of 42nd Street when it was still a pimp-and-hooker haven, plus most of the tunes hold up.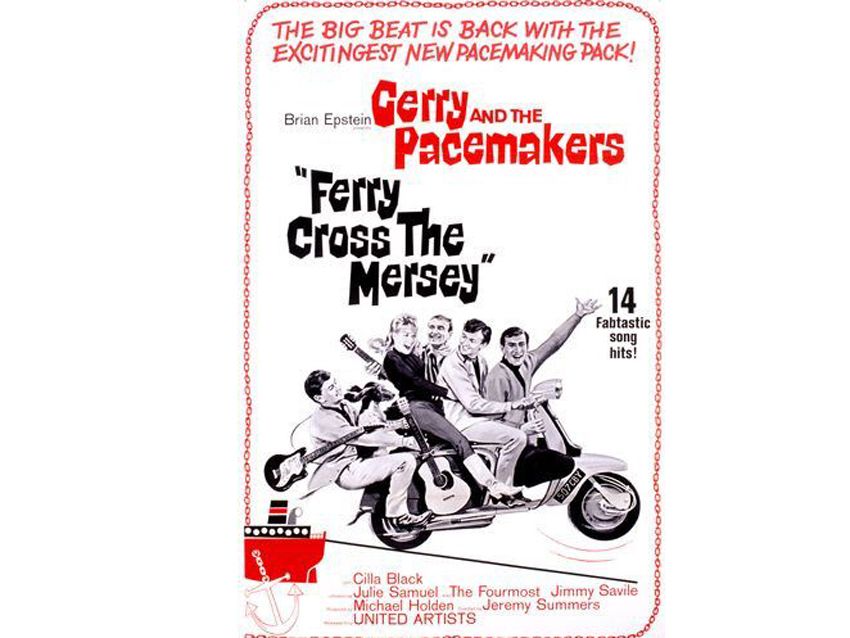 Having helped turn The Beatles into film stars in A Hard Day's Night, manager Brian Epstein tried to do the same for another one of his acts, Gerry and The Pacemakers. Of course, The Fab Four possessed undeniable charisma and more hits than John Gotti. Gerry and The Pacemakers had about three hits, the title track being their biggest. The movie's plot is somewhat nicked from A Hard Day's Night - the boys have to play a talent contest but their instruments have been mislaid - but it lacks the same wit and whimsy of that epochal work. Shot on location in Liverpool - a big plus.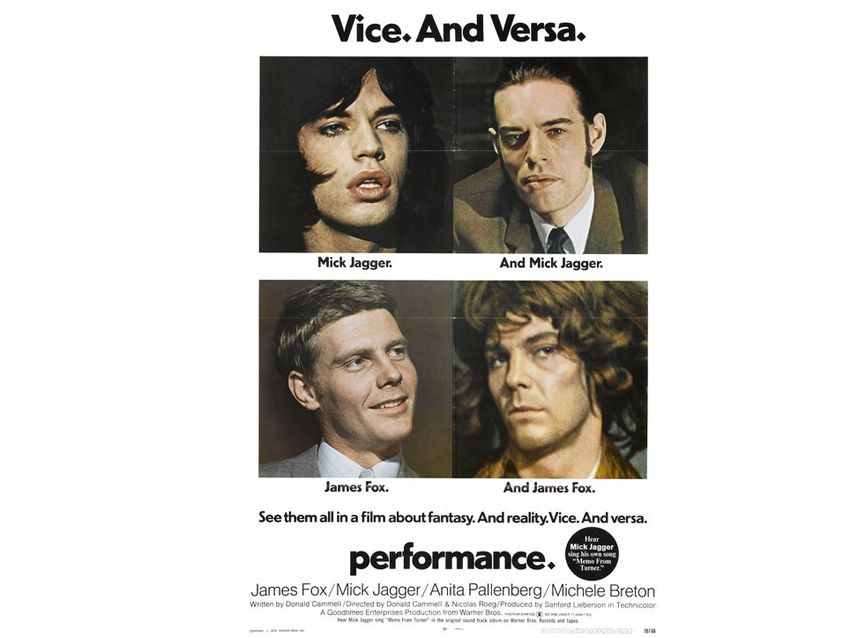 A London gangster played by James Fox meets a rock star played by - you guessed it - Mick Jagger. A riveting, frantic, bold and slightly discombobulated work, co-directed by Donald Cammell and Nicolas Roeg, Performance, released in 1970 but filmed two years earlier, with its no-holds-barred sexuality (a menage a trois involving Anita Pallenberg - hey now!) and violence so offended Warner Brothers that they wanted to bury this then X-rated flick - and pretty much did. 'Tis a pity, as Jagger turns in his most forceful screen, um, performance, while Fox goes utterly unhinged. A delightfully nutty Moog score by Jack Nitzsche, plus Jagger's Message From Turner (he even sings some Robert Johnson), makes this a musical bounty. UK audiences know this as a late-night TV treat; US viewers have yet to catch on.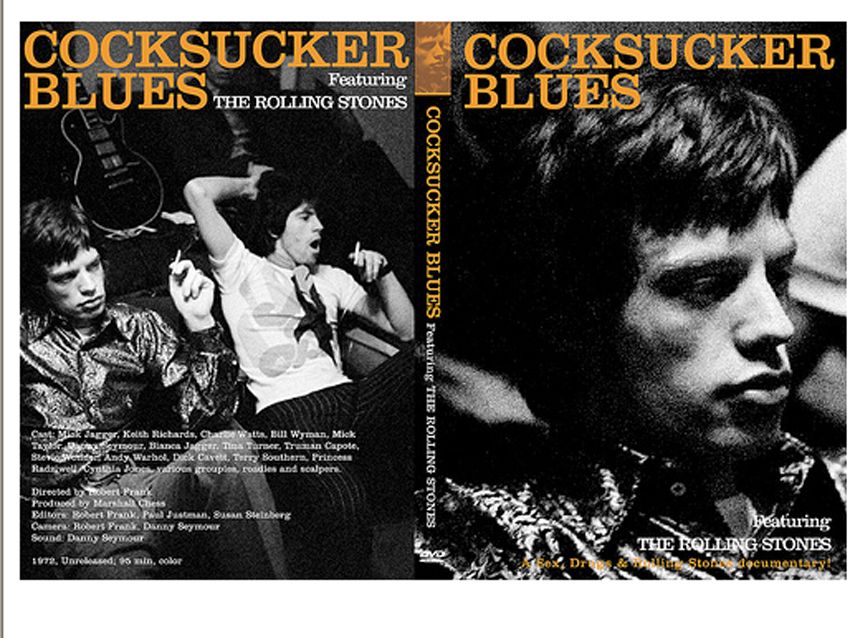 Well, whaddaya know? It's good ol' Mick again, only this time he's brought his Rolling Stone pals in this light-hearted romp sure to delight kids from 9 to 90. Uh... yeah. In reality, this 1972 documentary of the Stones' Exile On Main Street tour was packed with backstage sex and sex and sex and more sex (not to mention trainloads of drugs). However it's so light on songs that it was shelved, never theatrically shown, although a few art houses did manage to get their hands on it. With cameos by the likes of Truman Capote, Dick Cavett, Ahmet Ertegun, Stevie Wonder and Andy Warhol (nope, they're not all having sex - yikes!), Cocksucker Blues is true fly-on-the-wall voyeuristic bliss.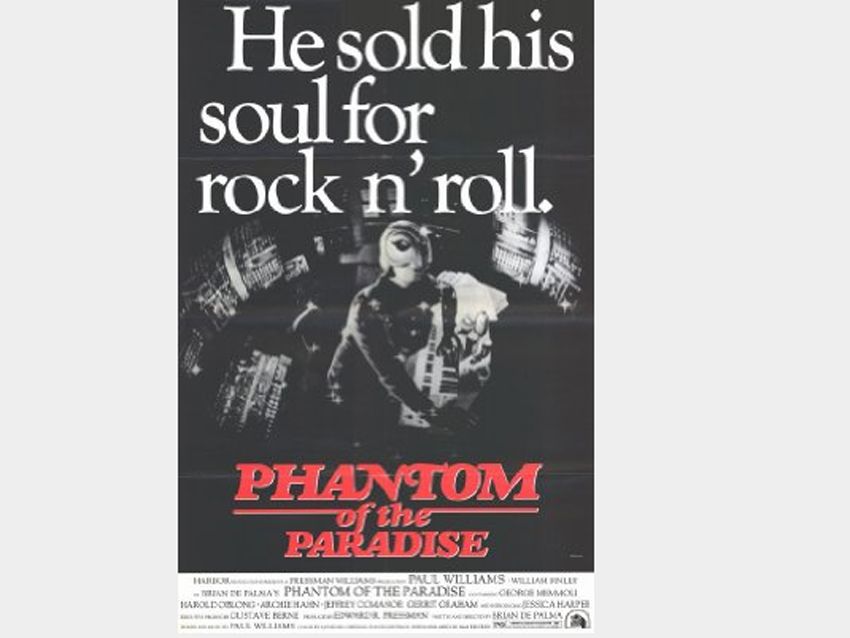 Long before he let everyone say hello to his little friend with Scarface, Brian De Palma directed this gloriously over-the-top 1974 glitter-rock combination of Phantom Of The Opera, Faust and The Portrait Of Dorian Gray. Paul Williams plays an evil, pint-sized rock impresario named Swan, who steals the souls of rock star wannabes (William Finley, Jessica Harper) in exchange for eternal youth and, more importantly, hit records. Part homage, part parody, more parts self-parody, this Phantom is giddy, garish good times.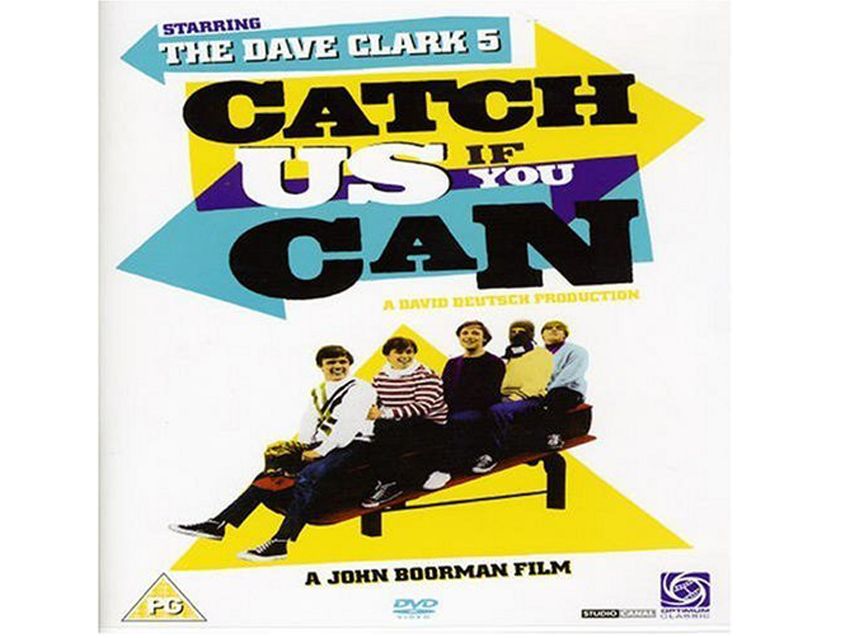 In which The Dave Clark 5, veerying wildly from the A Hard Day's Night formula, actually attempt to play fictional characters, in this case stuntmen filming a commercial. Directed by John Boorman, who would go on to direct masterpieces such as Deliverance, this 1965 song-a-thon featured lots of cavorting (groups in the '60s were known for their cavorting), but it also featured lots of drummer Dave Clark, who, as an actor, was no Barney Rubble. Originally called Having A Wild Weekend, it was later renamed Catch Us If You Can, after one of the band's biggest hits.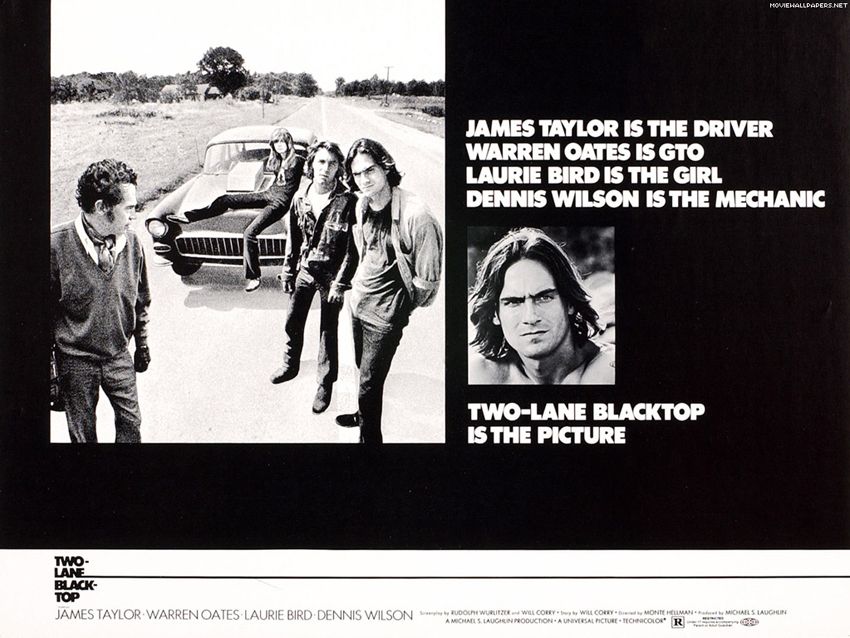 There are traditional 'rock' movies and there are rock 'lifestyle' pictures - films which embody the template set by The Wild One and Rebel Without A Cause. This well-crafted, existentialist road film from 1972, directed by Monte Hellman, stars James Taylor as 'The Driver' and Beach Boy Dennis Wilson as 'The Mechanic.' It also features one of the finest actors of his era, Warren Oates, on loan from his usual gig - fillin' folks full o' lead in Sam Peckinpah grinders. As the characters race from New Mexico to the East Coast, the pace doesn't quicken, however, it slows, grows amorphous and unsettling, hallucinatory. And no, we saw this totally straight! Taylor and Wilson perform no music, but it doesn't matter - their acting kicks a donkey's ass. Why they didn't go on to major film careers is a mystery.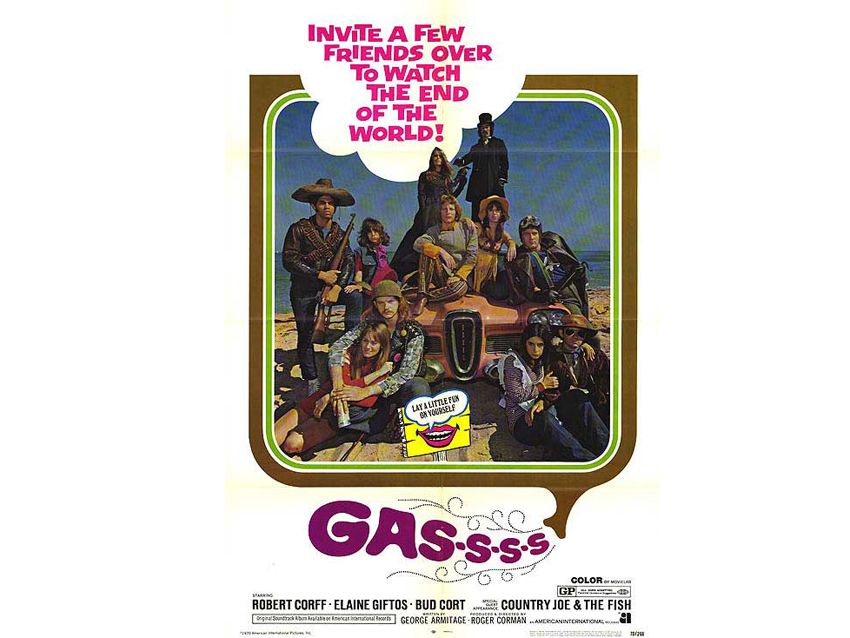 If ever a movie was made for a drive-in, it's 1971's Gas-s-s-s, one truly weird (and weirdly entertaining) picture. Produced by B-movie king Roger Corman, the gas in Gas-s-s-s sets off a rapidly aging process in anyone over 25, while those under 25 remain unscathed. Equal parts road movie and apocalyptic fantasy, Gas-s-s-s features Country Joe McDonald without his Fish as a self-proclaimed 'godhead' called AM Radio. But then Country Joe manages to hook up with his Fish for a wild jam at a drive-in. How appropriate - and convenient!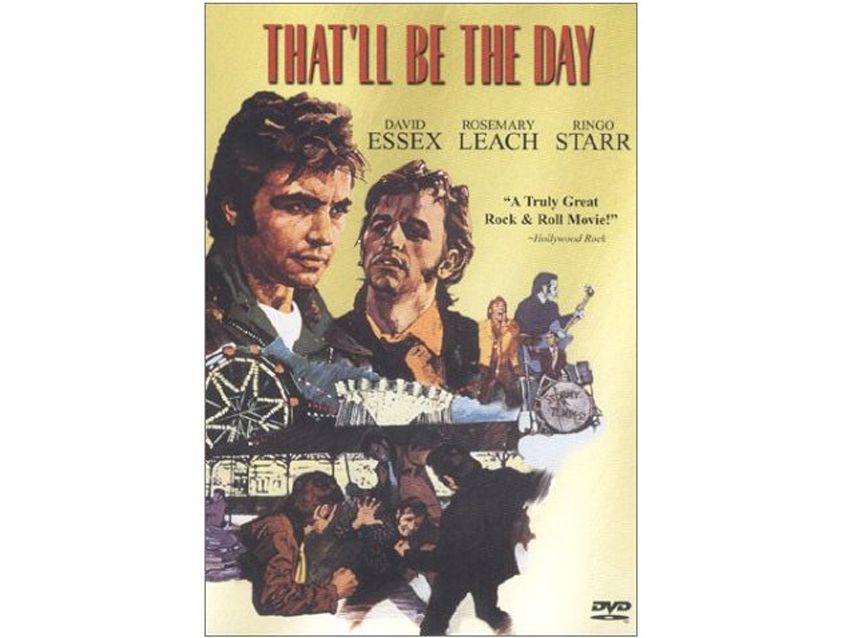 Released in 1973, here's a sweet period picture that really gets it right. Maybe that's because so many of the principles actually lived through the actual era, in this case Britain in the late '50s and early '60s, when rock 'n' roll was about to cross over to America. David Essex plays Jimmy Maclaine, a lowly labourer who has to choose between life as a husband and father and the lure of a music career. Ringo Starr and Keith Moon turn in head-turning performances. And the soundtrack, jam-packed with gems from Del Shannon to Neil Sedaka, is spot-on.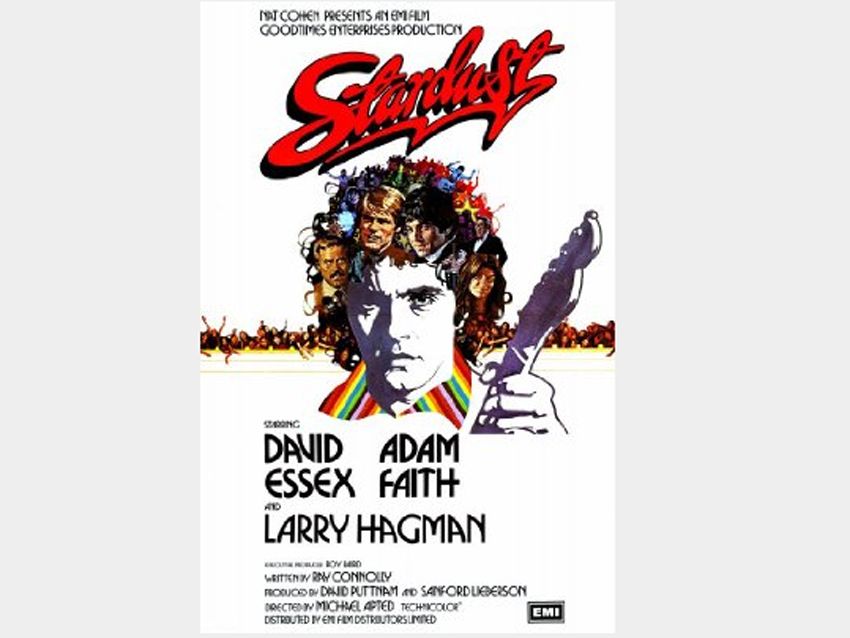 Want a great double feature that you can watch in the comfort of your living room? Pick up That'll Be The Day and chase it down with its 1974 sequel, Stardust. Set in the mid-'60s and early '70s, Jimmy Maclaine is now a huge star. He's gotten everything he's ever wanted, but the mindless sex, endless drugs and paranoia that come with mad fame are catching up with him fast. Also starring Keith Moon (whose real-life excesses matched Maclaine's to a T) and Dave Edmunds. Another winner well worth checking out.
Liked this? Then try:
It Might Get Loud: exclusive review

Star Trek: The musical timeline
The quick guide to creating a soundtrack
Sign up for our free weekly newsletter
The free MusicRadar newsletter serves up the week's biggest artist and product news stories alongside exclusive tuition and gear reviews. Sign up here!
Follow us on Twitter
Get instant updates, bonus content plus chat with the team. Start here!