In the earliest days of synthesis, instruments were monophonic. They could only create a single sound at once or, in some cases, simple duophonic chords by cleverly detuning oscillators.
To create true polyphony, where multiple pitches can be played at once using individual notes on a keyboard, synths needed to expand. Full synth voices needed to be added for each potential pitch, involving additional oscillator, filter and amp circuits.
As a result, early polysynths were considerably bigger than their monophonic counterparts, both physically, as a result of the extra components needed to make them work, and sonically, since they could generate rich, full-bodied chords created by the complex timbral interplay of multiple synth voices interacting.
BUYER'S GUIDE
Best synthesizers 2023: top keyboards, modules and semi-modular synths
Over the years, technology has allowed for the creation of polysynths far smaller and more affordable than these early analogue behemoths. On the analogue front, circuit mount components now allow for full multi-voice synth engines to sit in portable, desktop-friendly boxes, with even classic designs like Sequential Prophet-5 now getting the downsizing treatment.
When it comes to digital hardware, prices and sizes have taken an absolute nose-dive in the past few decades. You can, after all, download a full polysynth to your mobile device. Hardware like 1010's Nanobox range show how you can fit a fully-featured, complex hardware polysynth into something you can fit in the palm of your hand.
The point is that there has never been so much diversity in the synth market, from cheap options to long-term investments, whether for left-of-centre sounds or classic analogue tones.
In this article, we've examined the finest and most feature-packed instruments the modern synth market has to offer. We're focussing on the upper-end of the market, with instruments that will appeal most to serious hobbyist, long-time players and pro producers, but we've also rounded up some of the best budget options and alternatives.
Why buy a hardware polysynth in 2023?
Is it really worth spending a significant chunk of change on a hardware synth in 2023? It's hard to argue against the fact that, if cost is your primary concern, synth plugins offer far better value than their hardware counterparts. In terms of pure feature comparisons, something like Arturia's Pigments soft synth or u-he Diva outstrip the flexibility of hardware instruments over ten times their price.
So why do hardware instruments remain so popular? One obvious, albeit contentious factor is the sound. We could waste this entire feature debating whether genuine analogue sounds better than virtual emulations, but whatever your take, it's certainly true that as soon as you go 'out-of-the-box' and plug a real hardware instrument into a mixer or interface, you're introducing sonic nuances that are difficult to truly emulate purely in the software realm. (Whether this is enough to warrant the cost of a high-end synth is up for debate though).
Another selling point is the physicality of hardware synth design. A good MIDI controller will let you get hands-on with your software, but a well-designed hardware instrument will be perfectly configured to allow you to feel properly connected to its sound engine. This is one area where hardware design has made significant progress in recent decades, with the basic keyboards of vintage synths now augmented with features like polyphonic aftertouch, MPE compatibility, multidimensional expression tools, touchscreens and advanced ribbon controllers.
A significant part of the appeal of working in the hardware realm lies in the fact that these instruments allow us to detach from the screen-focused DAW workflow, whether to jam and create using just our hands and ears, perform live on stage or interact with our music in a more human and organic manner.
There is also the fact that investing in a hardware instrument can encourage us to learn and explore one specific tool in a way that's easy to skip over when working with plugins. A 'workhorse' polysynth is designed to allow the user to create a multitude of sounds, and all of the instruments included in this guide warrant exploration. A good polysynth will offer up enough sounds to create your next track, album or soundtrack project all on its own.
Selecting our contenders
There's a vast wealth of polysynths on the market right now, and that's before we even get into the realms of second-hand. For our round-up we're focusing on the upper end of the polysynth market, generally opting for each brand's flagship instrument; the all-singing-all-dancing version of each company's signature approach.
There's still a fair amount of variety in that realm though. Our 10 contenders here span vintage-style analogue, digital synthesis and a variety of hybrid approaches, and prices that go from the relatively accessible £1500 region up into £10k+ realms.
We're limiting ourselves to recent instruments here too, opting for polysynths released within the past five years (or at least their current versions, the Prophet-5 technically hit the market in the late-'70s). This does mean, though, that we're overlooking a number of impressive synths that are still worthy of your attention (Yamaha's Montage, Elektron's Analog Four and Roland's JD-XA being examples).
For the most part we've kept to one synth per brand, the only exception being Sequential – a brand particularly renowned for their excellent polysynths. Even by limiting ourselves to two Sequential picks, the latest Trigon-6 and iconic Prophet-5, we're overlooking classics like the OB-6, Prophet Rev2 and under-rated Prophet X.
We've also skipped over an entire realm of workstations and stage pianos. Those caveats in mind, let's meet our 10...
Year: 2020 | Voices: 6 | Price: £2389/$2699
Launched around their 20th anniversary, the PolyBrute is Arturia's most substantial instrument yet. It bares similarities to the mono MatrixBrute, most obviously its central grid and balance of analogue and digital elements, but adds a multi-layered engine and emphasis on expression.
If you asked us to sum up Arturia's flagship poly in one word it would be 'movement'. While there are a lot of impressive features all round, the areas where PolyBrute shines brightest are in its morphing, modulation and expression tools.
The 'morphing' part of this comes from the synth's ability to save A and B states for its sound engine – essentially two independent presets – and let users fluidly segue from one to the other using either the dedicated control or a modulation source.
As with Arturia's monophonic MatrixBrute, the copious modulation possibilities here are handled via the central button grid, which does a nice job of compartmentalising the various combinations of sources and destinations. Modulation routings themselves are fixed to each A and B state, but the depth of each can be morphed so, combined with the ability to assign up to 64 modulation patches for each sound, users can effectively morph between two entirely different modulation setups within a single patch.
Expression can be controlled using a variety of sources, including standard tools such as pitch and mod wheels, aftertouch and a ribbon controller. The synth also comes equipped with a touch-sensitive 'Morphee' controller, which functions a little like a multi-directional pressure pad.
Sonically, PolyBrute sits in a realm somewhere between vintage analogue and modern polysynth plugins like Arturia's own Pigments. The source oscillators are focused on traditional wave shapes – albeit with FM and hard sync capabilities – while the dual ladder and steiner parker filters are capable of meaty analogue heft. The effects have a modern sheen to them though, and the movement and modulation are tailor-made for modern tones.
Pros:
+ Morphing engine is fantastic for creating a range of evolving, complex sounds
+ Hands-on modulation matrix is a great design choice
+ Excellent digital effects
Cons:
– Only six voices
– No audio input or CV I/O
Value: 8/10
Ease of use: 8/10
Results: 9/10
Flexibility: 9/10
Best for: With its broad modulation and expression tools, PolyBrute is the perfect ambient pad/texture machine.
Verdict: The Arturia PolyBrute is a fantastically characterful, well-designed synth; a top-tier poly and a worthy flagship for the Brute range.
Score: 8.5/10
---
Year: 2022 | Voices: 16 | Price: £1529/$1799
The original Hydrasynth landed in 2020, offering a broad selection of digital sounds including virtual analogue and its own user-friendly take of wavetable synthesis. This offers two layered Hydrasynth engines with a 73-note keyboard attached that makes full use of the polyphonic aftertouch.
Much like PolyBrute, a generous amount of modulation and expression options give the Hydrasynth Deluxe a thoroughly modern feel in use. The source sounds themselves are more overtly digital here though. The oscillators work in Single and Wavescan modes. The first of these lets users choose a single waveform from a library of over 200, which can then be manipulated using Mutators, which can introduce a multitude of effects that range from pulse width modulation through to phase shifting and oscillator stacking.
Wavescanning, meanwhile, is ASM's take on wavetable synthesis. The key difference is that, rather than relying on pre-made wavetables, in Wavescan mode, Hydrasynth allows users to freely choose and arrange up to eight of its single waveforms to create a wavetable-like stack that the synth can then morph between.All that being said, it's also possible to get convincing analogue poly sounds out of the Hydrasynth, aided in particular by the varied analogue filter models and Analog Feel and Warm Mode functions, which add vintage unpredictability.
The key area where the Deluxe expands on the base model is in its increased voice count. This can be used in several ways. In Single mode, the Deluxe simply acts as a 16-voice synth, allowing for rich and complex chord progressions. In Multi mode, the sound engine splits into two independent 8-voice modules, which can be layered or split across the keyboard.
It's here that that increased voice count really comes into its own. The Hydrasynth has an incredibly broad sonic remit, and being able to blend two disparate timbres makes this, arguably, the most versatile poly for the price in this round-up.
Pros:
+ Extremely flexible oscillators and filters
+ Polyphonic aftertouch and ribbon controller really add to the realtime control possibilities
+ Dual layered sound engine
Cons:
– Some controls are hard to read
– Patch browsing can be fiddly
Value: 9/10
Ease of use: 8/10
Results: 8/10
Flexibility: 9/10
Best for: Versatility and value. If your budget is limited, the Deluxe offers the broadest sound engine for the entry price.
Verdict: A great-sounding, flexible synth, ideal as a performance-led keyboard that can reach a wide range of tones and textures.
Score: 8.5/10
---
Year: 2019 | Voices: 8 or 16 | Price: £6999/$7999
The behemoth One was Moog's first poly synth release in 30 years. It's an all-singing-all-dancing encapsulation of Moog's classic analogue ethos, available in eight and 16-voice varieties each boasting three VCOs and dual analogue filters. Flexible digital effects add a modern touch.
Compared to something like the all-digital Hydrasynth, the Moog One puts us back into analogue-heritage territory. With its lovely wooden body and Minimoog-influenced style, the One undoubtedly plays on the rich heritage of its brand name. Then there's the sound engine itself; if you're drawn to the Moog name, you're undoubtedly expecting rich analogue VCOs and a classic ladder filter, both of which are present here, allowing for the creation of those classic meaty analogue sounds associated with vintage Moog gear.
This is more than a simple heritage piece though. The dual filters – a state variable filter joining the classic ladder filter – combined with a trio of flexible envelope generators and quartet of LFOs, all add up to offer far more flexibility than you'd get with most vintage polys. Then there's the Eventide-designed digital reverbs, which add a welcome modern sheen.
A special shout out goes to the X/Y pad included here, which could risk coming across as a gimmicky feature, but it's responsive and easy to assign, making it one of our favourite tools for adding expression to patches. As a counterpoint, it's a shame that there's no polyphonic aftertouch, given the price.
Pros:
+ Incredibly versatile sound design tools
+ Excellent navigation via controls and screen
+ Connects easily to other gear with good I/O ports
Cons:
– Very expensive
– Large and too heavy for gigging musicians
Value: 6/10
Ease of use: 7/10
Results: 10/10
Flexibility: 9/10
Best for: If you're willing to invest big money in a single synth, the One is a hub to build both a studio and your sound around.
Verdict: A beast of an instrument with a price to match. If you could only ever own a single synth then, well, the clue is in the name.
Score: 8.0/10
---
Year: 2019 | Voice: 16 | Price: £2349/$2299
Expanding on Novation's desktop synth, Peak, and designed with input from influential designer Chris Huggett (who sadly died in 2020), Summit is a modern-feeling synth that combines hi-res digital oscillators with analogue filters in a 16-voice, multi timbral engine attached to a 61-note keyboard.
The Summit is sandwiched between the Moog One and OB-X8 in our roundup by virtue of alphabetically ordering, but the resulting comparison serves to highlight what a bargain it is. At the time of writing, Summit can be picked up for a street price just over £1700, which isn't cheap, but looks like great value when you consider its 16 voices of polyphony and bi-timbral sound engine.
Its closest rival in this round-up is the Hydrasynth Deluxe, which offers similar flexibility at a comparable price (in fact, the Hydrasynth just about beats Summit in the bang-for-your-buck stakes). Compared to the purely digital Hydrasynth though, Summit's design features a smart mix of both analogue and digital elements.
It's this balance of elements that we particularly love about both Summit and its predecessor Peak. The hi-res FPGA-based oscillators, which provide both virtual analogue waves and wavetables, are hugely flexible, and the fact there are three available per-voice means there's a lot of scope to layer complex sounds right at source. Other highlights on the digital end of things include a range of quality, flexible effects, which are particularly well suited to ambient pads and evolving textures.
Where analogue elements come into play are in the dual filters and VCA section. Naturally, simply being 'analogue' doesn't make a synth better than its digital counterparts, but Novation smartly make the most of these elements by including three stages of distortion – pre- and post-filter, and post-VCA – which allow users to really drive the synth, resulting in full-bodied sounds with lovely mid-range harmonics.
Pros:
+ Bi-timbral engine with dual filters and flexible oscillators
+ Unique and textured sound
+ Good quality aftertouch-equipped keyboard
Cons:
– Modulation routing requires menu-diving
– No CV outputs
Value: 9/10
Ease of use: 8/10
Results: 9/10
Flexibility: 9/10
Best for: Summit is the best all-rounder here. It balances elements of modern and vintage, with lots of flexibility for the price.
Verdict: Novation Peak was great, Summit is even greater. A powerhouse polysynth, more than the sum of its parts
Score: 8.6/10
---
Year: 2022 | Voices: 8 | Price: £4799/$4999
2022's OB-X8 saw Tom Oberheim back at the helm of the company that bears his name (the brand having been returned by Gibson in 2019). This synth combines elements of the OB-X, OB-Xa and OB-8, to make a synth that's a little like an Oberheim 'greatest hits' with modern bells attached.
Oberheim's comeback synth, the OB-X8 is simultaneously one of the newest instruments in our round-up and also one of the most vintage-feeling. This is hardly a criticism; much of the hype around the OB-X8 pre-launch came from the fact that it combines elements of three of Oberheim's most iconic instruments from the late-'70s and early-'80s: the OB-X, OB-Xa and OB-8.
The OB-X8 doesn't entirely replicate every element of those earlier synths. Rather, it includes the most important elements from all of them and, where necessary, provides different options to cater for the specific approach of each. For example, the VCOs are based around the discrete design of the OB-X and SEM, rather than the later Curtis chip-based designs, but with an option to switch the Square Mode to match that of the later OB-8.
Cross-modulation, which was dropped after the original OB-X, makes a comeback here and sits alongside oscillator sync and filter envelope pitch modulation (from the OB-Xa and OB-8). The key difference between the earlier models lies in the filter setup, and the OB-X8 offers six variations to encompass the setups of each.
There are areas where the OB-X8 modernises that classic poly design, such as inclusion of velocity and aftertouch sensitivity. It's also, as you'd expect, far more stable tuning-wise, although this can be offset via the 'vintage knob'.
Despite these additions though, this is very much an instrument aimed at those classic analogue poly sounds. If you're buying an OB-X8, it's because you want that characterful, rich Oberheim tone, just don't expect the sort of versatility you'd get from some of the more contemporary instruments in this round-up.
Pros:
+ Does an amazing job of combining classic OB sounds
+ Has a lot of hidden depth
+ Can go beyond classic Oberheim tones
Cons:
– Expensive, and limited compared to some rivals
– Some parameters are quite hard to access
Value: 6/10
Ease of use: 9/10
Results: 10/10
Flexibility: 6/10
Best for: Simply put, if you want the classic Oberheim sound, this is the way to go. Just don't expect many bells and whistles.
Verdict: A beautiful synth and destined to be a classic in its own right. But there's no escaping the fact that it won't be affordable for many.
Score: 7.8/10
---
Year: 2022 | Voices: 256 | Price: £1719/$1999
Roland's Juno-X is a curious instrument. Looks-wise, it veritably oozes retro cool – the colour scheme, layout and slider-focused control panel perfectly capture the style of a beloved Juno-106. Much like the OB-X8 or Prophet-5, it's a synth that embraces the visual aesthetic of its vintage influences.
Under the hood, however, it couldn't be more of a different story. Where the Oberheim and Sequential synths offer modernised but relatively faithful versions of the original circuits, the Juno-X ditches the analogue entirely in favour of Roland's digital Zen-Core engine.
The Zen-Core design uses a mix of samples and digital synthesis in order to create sounds, meaning it can turn its hand to a variety of applications. The headline feature here is the trio of Juno engines. These offer impressive emulations of the Juno-60 and 106, along with the new Juno-X, which is based on the same format as those classic instruments but introduces supersaw oscillators and Moog and Sequential-style filters along with an emulation of the classic Juno design.
The benefit of the broad digital engine is that the Juno-X can also do far more than just virtual analogue synthesis; there are sounds from Roland's XV-5080 sound module here too, plus a vocoder. The Zen-Core engine allows for expansions too, meaning users can buy and import models of things like the Jupiter or JD-800 sound engines and a host of themed soundpacks.
It would be easy to be sniffy about this catch-all digital approach. You could argue that, as with Roland's similarly pitched Jupiter-X, the 'character' of the Juno is somewhat surface deep, seeing as much of its engine and effects can be swapped out for a model of something entirely different.
It's hard to fault the versatility on offer here though. It's also worth saying that the clear and logical layout for the Junos is beloved for a reason, and using the sliders to tweak sounds is as much a joy here as it was on the analogue originals.
Pros:
+ Captures the classic Juno mojo in its look and sound
+ Simple layout is still a joy to work with
+ Massively flexible sound
Cons:
– Tiny screen can be confusing
– Built in speakers are weak and pretty pointless
Value: 9/10
Ease of use: 7/10
Results: 7/10
Flexibility: 10/10
Best for: The best way to get a classic Roland poly without the second-hand cost. Plus there's masses of versatility to be had.
Verdict: Ideal for those who've always wanted a Juno-60 or 106, this delivers the spirit of those original synths and much more besides that.
Score: 8.1/10
---
Year: 2020 | Voices: 5 or 10 | Price: £3000/$3599
The Prophet-5 is a true poly classic from 1978. The synth has been through numerous revisions, with versions 1 to 3 between '78 and '84 before production ceased for nearly 30 years. On test here is the reborn 'rev 4', available in classic 5-voice and an expanded, multitimbral Prophet-10 model.
The original Prophet-5 was arguably the most important polysynth of all time. Only around 6000 Prophet-5s were originally sold (between 1978 and 1984), but because it was the first polysynth that could store and recall sounds, many of those 6000 buyers were either music icons or became icons with the synth's help. There was Kraftwerk, Jarre, Floyd, ABBA, Clarke, YMO, Numan…
READ MORE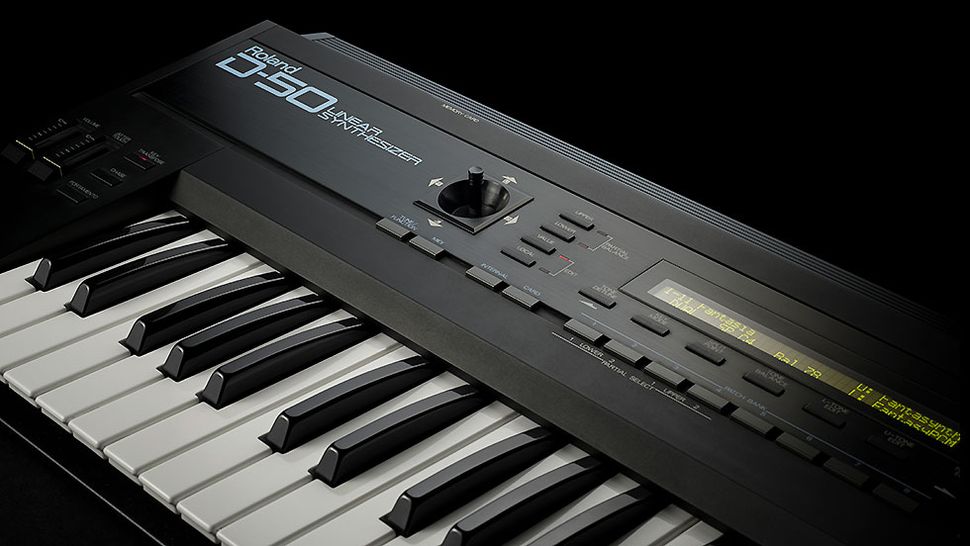 The greatest synth presets ever (and the tracks that use them)
This is the Rev 4, brought back into production by Dave Smith in 2021 after a break of almost 30 years. The sound engine is faithfully based on the original design, although converted to make use of surface mount components rather than their larger and more unwieldy predecessors. One upshot of this is that it's allowed the production of a more diminutive desktop unit, as well as the ability to buy an expanded 10-voice Prophet.
In a similar manner to Korg's reissued MS-20s and ARPs, this latest Prophet has switchable filters, allowing users to flip between the designs from Revs 1 or 2 and Rev 3.
Like the OB-X8, this is essentially a reissue of a vintage synth design, meaning it lacks the versatility of some of the modern polys here. However, the Prophet-5 was arguably always more versatile than those OB synths, and is particularly adept at detuned Boards-Of-Canada-like pads, rich synth bass and weighty leads or bass. The easy-to-use Poly Mod section is still a highlight, making it easy to dial in movement.
Pros:
+ Authentic recreation of the original with added filter variations to boot
+ Poly Mod is still great
+ Adds velocity and aftertouch
Cons:
+ Authentic recreation of the original with added filter variations to boot
+ Poly Mod is still great
+ Adds velocity and aftertouch
Value: 7/10
Ease of use: 8/10
Results: 10/10
Flexibility: 7/10
Best for: For vintage synth fans, this is the real deal. If you long for the sound of the '70s and '80s, this should be top of your list.
Verdict: The best incarnation and easily adds enough to bring it into 2021. Other options admittedly cost less… but they're not a Prophet-5, are they?
Score: 8.0/10
---
Year: 2023 | Voices: 6 | Price: £2999/$3499
Sequential's latest and the final instrument Dave Smith worked on before he sadly passed away in 2022. Trigon-6 combines aspects of the Prophet-5 design with a three-osc setup, influenced by the classic Moog Model D. It also boasts dual effect engines, pan spread and a gnarly analogue distortion.
So what does Trigon offer that differs from the Prophet? On paper, the Trigon-6 has a pretty straightforward and appealing USP – it's a classic Moog design as reinterpreted by Sequential. Moog have released a handful of poly synths themselves over the years, obviously including the One on test above.
With its trio of oscillators and single ladder filter, the design here most closely resembles that of the Minimoog Model D, or its poly successor the Memorymoog. As a result, the contemporary instrument that the Trigon most closely resembles, on paper at least, isn't the One but Behringer's 4-voice Poly D.
However, on booting up the Trigon-6 it quickly becomes clear that this comparison doesn't tell the whole story. While the Moog influence is obvious – and it's easy to quickly conjure Minimoog-like patches – this is no mere emulation, and there's as much Sequential DNA on display as anything else. For one thing, the Prophet's excellent Poly Mod tool returns here, allowing for quick, complex movement that goes beyond anything offered by the Model D or Poly D.
As a result, the character of the Trigon sits somewhere between the modulated textures of the Prophet and the dense, heavy sound of those classic Moogs. The distortion here is particularly good for adding weight and aggression, while the dual effect engines add depth and flexibility that's missing from the more vintage-minded Prophet-5.
Pros:
+ A wonderful combination of Moog and Sequential design
+ Dual digital effects
+ Weighty and unique sound
Cons:
– Fairly expensive
– No CV I/O
Value: 7/10
Ease of use: 8/10
Results: 9/10
Flexibility: 8/10
Best for: The perfect option if you pine for an authentic vintage synth, but also like the idea of something fresh to explore.
Verdict: Mixes elements of classic Moog design with some staple highlights from the Sequential stable. A unique, eminently powerful synthesiser.
Score: 8.0/10
---
Year: 2021 | Voices: 12 | Price: £2399/$2999
We've heard the Super-6 described as a classic Roland poly on steroids. Its Alex Hartmann-designed, interface and rich sound engine, have more than a hint of classic Jupiter and Juno. However, the Super-6 is also genuinely cutting edge, with a binaural signal path and super-wave oscillators.
Similar to Summit, Super 6 presents a smart balance between analogue and cutting-edge. On the latter front, the headline feature is the binaural 'Super' mode. Here, the synth's 12 voices are divided into two channels, so the synth functions as a 6-voice poly with independent voices for the left and right channels. The result is like an advanced take on the voice pan found on the Prophet or Trigon. Here we have the ability to modulate the oscillator tone in each channel to create unique widening effects, which are great for pads that seem to wander the stereo field.
As with Summit, the oscillators here are hi-res FPGA-based. Paired with the analogue filter and VCA, this creates an excellent mix of smooth but characterful sound. Comparing the two synths, Super 6 sounds a touch more contemporary, lacking Summit's emphasis on distortion. With its wealth of easy morphing and modulation, Super 6 is more adept at drifting pads and detuned ambient textures.
Of the 'vintage' aspects, our favourite is the up-front, hands-on control layout, which is heavily influenced by Roland's Junos and Jupiters. It's an undeniably modern synth that doesn't rely on screens/sub menus, making creating patches a truly joyful, tactile experience.
Recent updates have added MPE compatibility, adding to the modern expressive feel. The oscillators allow for user wave import too. On the downside, Super 6 is monotimbral, which is a disadvantage compared to many comparable modern synths.
Those impressed by the Super-6 might want to take a look at UDO's recently announced Super Gemini, a binaural, hybrid analogue 20-voice polysynth unveiled just a couple weeks ago.
Pros:
+ Stellar build and a wonderful intuitive interface
+ Unique sound with excellent binaural capabilities
+ MPE-capable
Cons:
– Mono-timbral
– Some may lament the lack of a screen
Value: 8/10
Ease of use: 9/10
Results: 10/10
Flexibility: 7/10
Best for: Destined to be a future classic, Super 6 is a must-have for modern synthesists and adventurous players alike.
Verdict: An impressive machine; even more so for a first release. Intuitive, super-versatile, sounds unique… an absolute pleasure to get lost in!
Score: 8.5/10
---
Waldorf synths have long been known for combining elements of digital and analogue. Quantum is the current flagship, and it really is stacked with features, including a multitude of oscillator and filter designs. The new v2 update adds more voices and polyphonic aftertouch.
Waldorf have been pushing synth design forwards since the '80s and Quantum is undoubtedly the most futuristic synth on test here. Again, the sound engine combines hi-res digital oscillators with analogue elements. There's more flexibility here though, in that we can swap between analogue filters and a wealth of digital designs.
Synthesis-wise, the highlight is the wavetable mode (a Waldorf staple), which offers an incredible level of depth and flexibility. But the other digital approaches are exceptionally powerful too – Kernel is a wonderfully modern take on FM, Resonator's filter bank approach is great for morphing digital timbres, while the granular and sample capabilities of Particle really broaden the sonic potential here.
Our main criticism of Quantum (which is debatable) is that there is so much going on in its broad sound engine and copious modulation capabilities – the Komplex modulators live up to their name – that it's easy to get lost. Side-by-side with the Super 6, it's remarkable how much more user-friendly UDO's synth feels. That said, the fact that Quantum is so ludicrously well-spec'd and deep is equally its biggest selling point – for those willing to invest the time to explore!
Version 2 has just dropped, adding the welcome addition of poly aftertouch and bringing the voice count up to 16.
Pros:
+ Hugely powerful and packed with features
+ Built like a tank
+ V2 adds poly aftertouch
Cons:
– Complex to navigate
– Some touchscreen functions can be fiddly
Value: 8/10
Ease of use: 6/10
Results: 10/10
Flexibility: 10/10
Best for: For soundtracks or cutting-edge producers who need masses of sound design depth, Quantum is ideal.
Verdict: A stunning piece of hybrid synth design – the Quantum is a new benchmark in terms of features, interface and sonics. A little daunting, but hugely powerful!
Score: 8.6/10
---