New drum gear of the month: review round-up (July 2013)
Liberty Drums Maple Shell Pack
Rhythm magazine is MusicRadar's sister publication and the UK's best-selling drum magazine and every month it reviews the latest drum gear.
Here we've brought together all of the cymbals, drum kits, electronic drums, percussion and other drum-related gear reviewed throughout June 2013.
All the equipment on show here was originally reviewed in Rhythm magazine issue 217, or by MusicRadar's own reviews team.
Tama Iron Cobra 600 Series pedal
MusicRadar's verdict: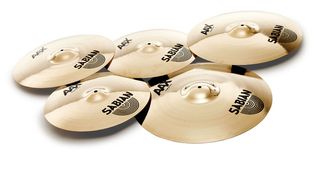 Sabian AAX V-Crashes
MusicRadar's verdict:
DW Concrete Snare
MusicRadar's verdict:
Korg Wavedrum Global Edition
MusicRadar's verdict:
Remo White Suede Drum Heads
MusicRadar's verdict:
Tama Iron Cobra 200 Series pedal
MusicRadar's verdict: