NAMM 2023: While this year's NAMM show might have moved to a new date in April, and had some of the big names in music gear absent, it didn't disappoint.
There were some surprise gear announcements, a lot of chat about the future of music production, and the usual journalists pretending to work for three days when it was really just an excuse to grab some fun in the sun.
Now the show's over, it's time to reveal our top picks of the gear from NAMM 2023. We're covering all things music technology with this roundup, revealing our best synth, groovebox, innovation, plugin, controller, DAW, monitor and interface choices.
So, without further ado, here's our 'Best In Show' at NAMM 2023, starting with our first category, Best Synth.
Best Synth: Intellijel Cascadia
Intellijel's Cascadia is a desktop, semi-modular synth that sits in a footprint about the size of a laptop. The company has managed to pack a lot into this small space including very flexible oscillators, a lot of connectivity and a huge amount of modulation.
The synth boasts flavours of both East and West Coast synthesis, and while it has over 100 patch points, there's a logical connectivity and colour standard so you shouldn't get lost if you are new to modular (and semi-modular), or if you want to dive deeply into the synth.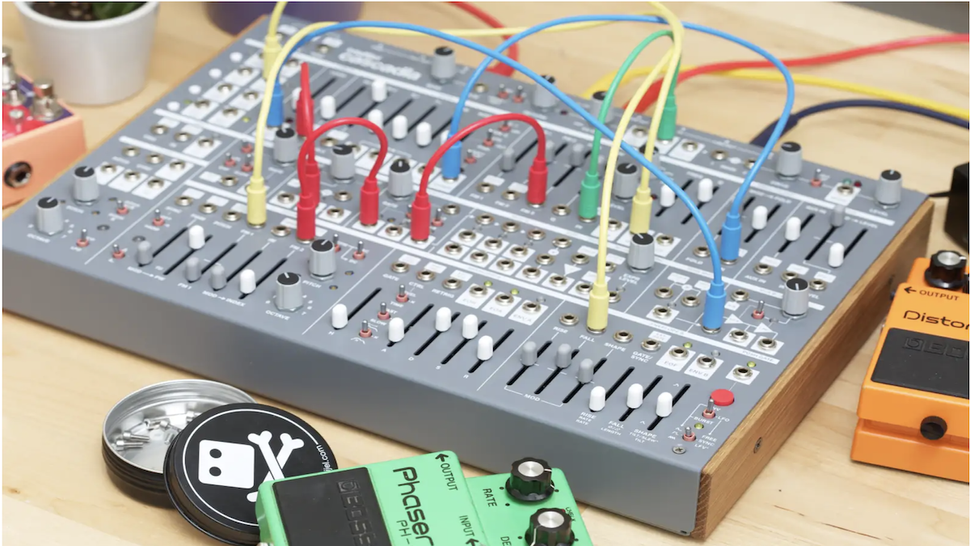 Cascadia looks like it has enough power, connectivity and features to appeal to the hardcore modular synth community, but an encouraging approach and workflow that could see it adopted by a wider fanbase.
Cascadia is $2149 and available now. There's more information from Intellijel here.
Honourable Best Synth mention: Sequential Take 5 v2 update.
Best Groovebox: Polyend Tracker Mini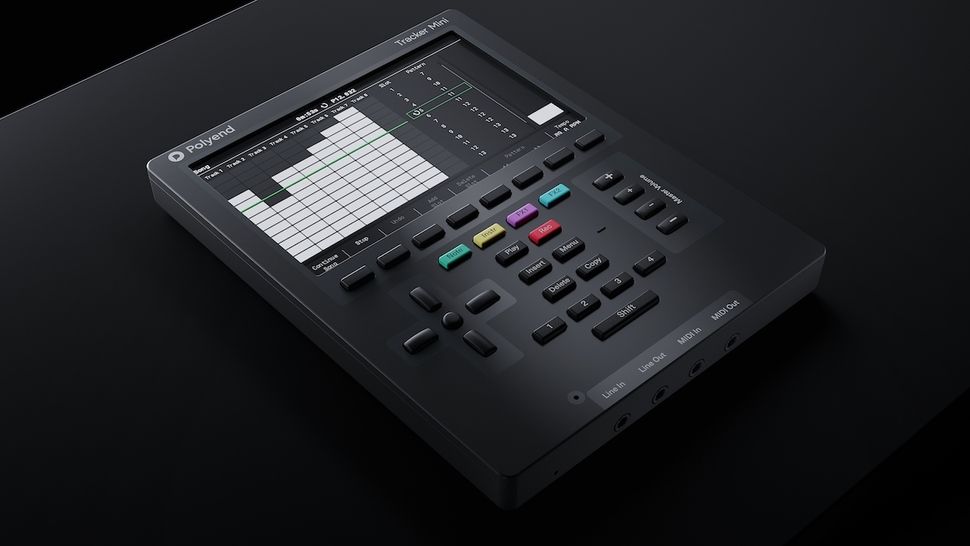 Polyend Tracker Mini is a smaller and lighter version of the original Polyend Tracker, a device that enables you to make complete tunes using onboard sampling and a granular synthesis engine.
Tracker Mini is aimed even more at the mobile music maker but has also managed to cram more into less space. These bigger specs include all-stereo sample playback, a built-in mic, USB audio and an onboard battery.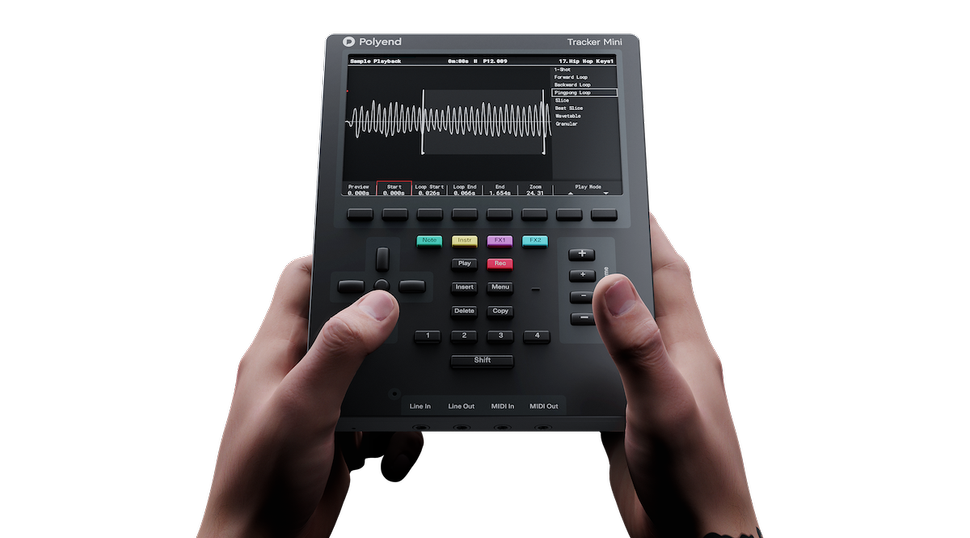 Tracker Mini certainly looks the part, and even though it is designed to be a handheld device - to the point where it resembles a Game Boy-style video game - that large screen should make it great fun to work with. And as it's more mobile and powerful than the original, we can almost forgive the price hike.
Tracker Mini will cost $/€699 and be available from the Polyend website and via selected dealers in July/August.
Best Innovation: Yamaha YH-WL500
Wireless headphones don't tend to work for producing music because of the delays caused by their Bluetooth technology. However, Yamaha is on a mission to end this with its latest headphone release, the YH-WL500.
Yamaha explains that standard Bluetooth headphones can suffer with latency of up to 200ms, making playing musical instruments wirelessly impossible. However, thanks to the YH-WL500's 2.4gHz wireless connectivity, this is reduced to a pretty much un-noticeable 4ms. In fact, Yamaha describes the performance as "Indistinguishable from a cable".
The Yamaha YH-WL500s work via a transmitter/charging dock, which connects to your instrument or amplifier's headphone socket and beams the sound into the cans. The YH-WL500 can also simultaneously receive a Bluetooth signal from your device, making it possible to wirelessly jam with your music library while also hearing your instrument.
The headphones are priced at £349, and will be shipping soon. For more information, visit Yamaha's website.
Honourable Best Innovation mention: Fielder Audio Dolby Atmos Composer.
Best Plugin: Soundtoys SuperPlate
Soundtoys SuperPlate includes five iconic reverbs plus a lot of added extras. You get emulations of an EMT 140, EMT 240, Audicon, EcoPlate III, and Stocktronics RX4000, plus added analogue saturation by way of models of EMT V54 and 162 preamps.
SuperPlate does include some modern features like built-in modulation and an EQ, plus extra reverb parameters such as infinite decay time, pre-delay and decay ducking.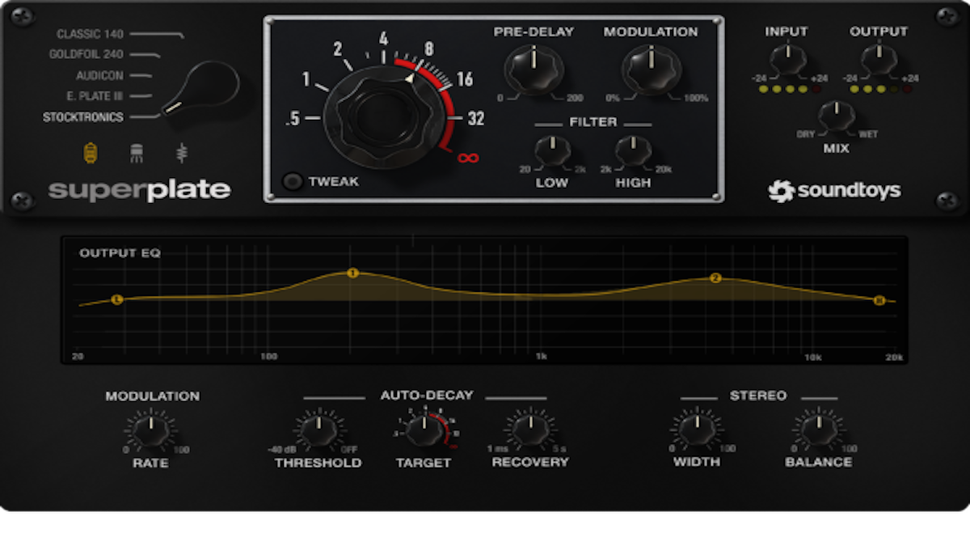 According to Soundtoys, it's these 21st century features that make SuperPlate a versatile plugin for today's music producers. It will be sold individually for $149 or as part of the Soundtoys 5.4 bundle ($499) which now includes 22 effects
There's more information at the Soundtoys website.
Honourable Best Plugin mention: Sound Particles SkyDust 3D.
Best MIDI Controller: Panorama Nektar CST
With the Panorama CST, Nektar looks like it has come up with a controller that is as intuitive as it is functional. It's a channel strip controller, so focuses on the banks of effects you have loaded per channel, but can also navigate around your DAW.
CST uses automatic colour coding – Panorama mapping – to make its controls that bit more intuitive. Another neat feature is CST's ability to make automation easier, all via a single fader that enables you to switch the read and write automation in and out, and then add further parameter tweaks.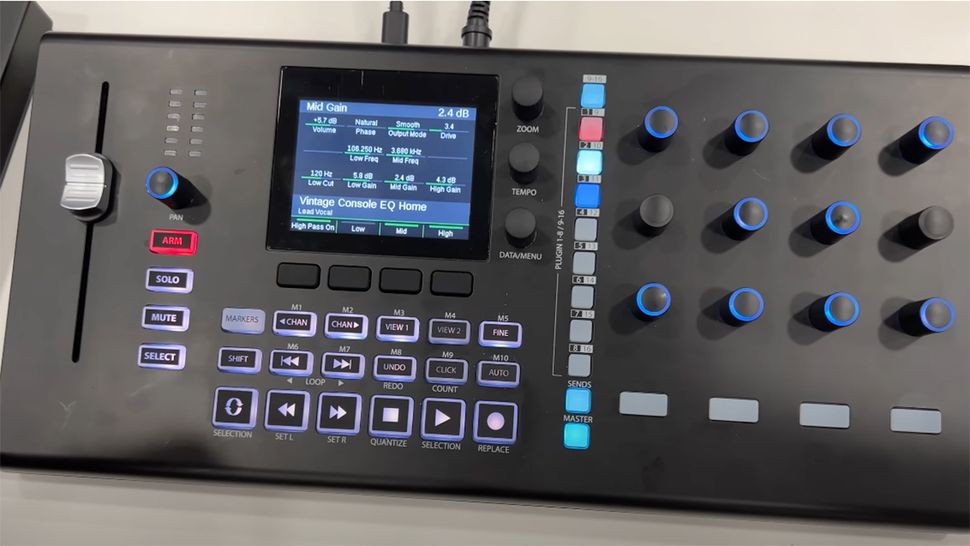 Panorama CST currently has Logic integration - as shown in the video - but Nektar plans to bring the same level of compatibility to all major DAWs, including Bitwig Studio, Ableton Live and more.
Price and availability are TBA but you can get more info on Nektar's site.
Honourable Best Controller mention: Black BT SusEx.
Best DAW: Bitwig Studio 5
Bitwig's Studio 5 is a huge update for the increasingly-popular DAW. There's an all-new browser, modulators added to the mixer, Remote Controls on the track and project, new clip launcher features and, perhaps most importantly, additional MSEGs (Multi-Stage Envelope Generators).
The v5 update is perhaps more about modulation – already a big pull for Studio – than anything else. THE MSEG updates are particularly impressive. They enable you to create custom envelope or automation shapes, loop patterns in different ways and, according to Bitwig, to do "just about anything else".
You can learn more about Bitwig Studio 5 on the Bitwig website. The software is currently in beta, and can be tested by anyone with a Bitwig Studio licence and an active Upgrade Plan. The official release is planned for Q2 this year, and will be a free upgrade for all licence holders with an active Upgrade Plan at time of announcement.
Honourable Best DAW mention: Tracktion Waveform Pro 12.5. More details here
Best Studio Monitor: Neumann KH 120 II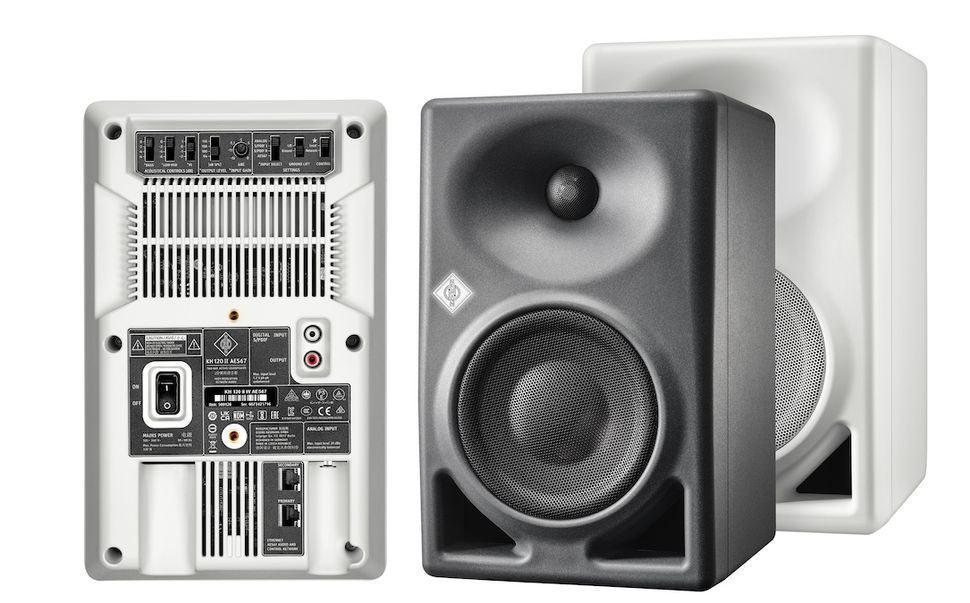 Neumann's 2010-released KH 120 speaker was, according to us and many others, one of the finest studio monitors ever built. But Neumann has a philosophy to "never be satisfied with what has been achieved so far" so has announced the KH 120 II.
The improvements are two-fold according to the company. Firstly, some new features and design elements have improved the sound. A new woofer means better SPLs and less distortion at the low end, while a 'linearized phase response' - with onboard DSP reducing phase issues caused by analogue filters - means better mids, accuracy and transparency.
There's also the option to use the speakers with Neumann's MA1 hardware/software solution (sold separately for around $£250) which means they can calibrate to your room.
This prices are between $999 and $1250 a unit depending on your connectivity requirements. There's more about the KH 120 IIs on the Neumann website.
Honourable Best Studio Monitor mention: Antelope Audio Atlas i8.
Best interface - IK Multimedia AXE I/O One
IK Multimedia's AXE range of interfaces – and a clue is in the name – has always had guitar and bass recordists in mind. The range is not the cheapest – at least by IK's famous budget standards – but the company's new AXE I/O One 1-in/3-out interface looks set to change this.
AXE I/O delivers a lot of what the AXE range is noted for – easy recording, tone shaping and fast workflow – but does it at an almost silly price.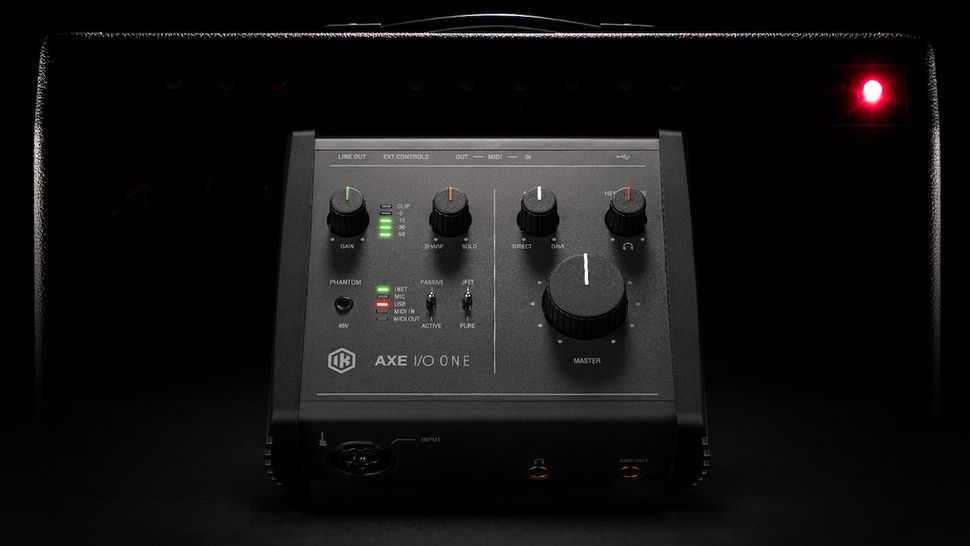 For €129.99 (plus your local tax), AXE I/O One delivers lots of tone-shaping on the compact interface and that's before we've reached the software bundle which includes AmpliTube 5 and TONEX SE. Add in 6,000 AmpliTube presets and 10,000 TONEX tone models and there's a lot to explore in the virtual realm.
AXE I/O One is attempting to marry both real and virtual guitar worlds, making it easy to mix and match the two and use whatever you want of each. And you get all of this for a shade under €130 which seems incredibly reasonable.
Learn more about AXE I/O One from IK Multimedia.
Honourable Best Interface mention: Behringer XENYX mixers/USB interfaces.