Music production giants Native Instruments and Arturia have teamed up to offer deals on some of the best music software around, slashing prices by 50% if you're quick! If you grab this deal by October 27, you can get half price on a suite of incredible Arturia Augmented instruments or the award-winning Pigments 3 soft synth.
The half price Arturia Augmented Quartet bundle has four instruments that combine state-of-the-art sampling with high-end synthesis to bring you amazingly real-sounding instruments that you can twist to another level. Augmented Grand Piano, Brass, Strings and Voices allow you to tweak controls like Motion and Time to bring in subtle, or not so subtle movement. Add effects to bring in atmosphere or go deeper with more intricate controls to add different textures and colours. Grab all four instruments - which usually retail for around £85 each - for a grand total of just £134.50!

Pigments 3 is Arturia's award-winning soft synth - we scored it 4.5/5 in our review - and is full to the brim with sounds that combine its virtual analogue and wavetable synthesis engines. Pigments is fantastic for more electronic sounds - so is the ideal partner to the Arturia Augmented Quartet - and includes plenty of presets that utilise its built-in arpeggiator and sequencer. It's an amazing deal, so grab it for just £89.50!
Of course all of these Arturia instruments can be controlled with Native Instruments NKS hardware, so if you are lucky enough to own any - including the new Kontrol S-Series Mk3 keyboards - then you can fully explore all of the instruments with ease.
You'll have to be quick to get these deals though, as this offer ends on 27 October! Looking for more bargains like this? Keep tabs on our Black Friday plugin deals page for even more discounts between now and the end of November.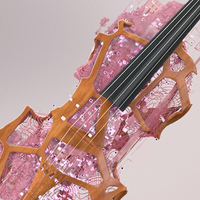 Arturia Augmented Quartet bundle: £269, £134.50
These four Augmented instruments use the latest sampling technology to deliver the best emulations of 'real' instruments, but add synthesis controls to give it a twist. Get some of the best piano, brass, string and vocal sounds, but add emotion and motion with a series of incredible controls. Go authentic or go completely abstract, it's up to you, but grab all four titles - Augmented Brass, Strings, Grand Piano and Voices - for half price before October 27 here!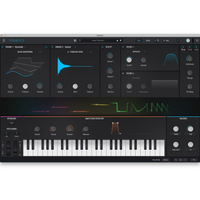 Arturia Pigments 3: £179, now £89.50
Pigments is Arturia's first synth that isn't modelled on a classic piece of hardware, but has become a classic instrument in its own right! It utilises all of Arturia's synth expertise with a combination of virtual analogue and wavetable synthesis. It features excellent sounds, with both deep textures and movement and is ideal for all sorts of producers, from dreamy synth ambience and pop to any style of EDM. Pigments has always been great value for the amount of sound quality it delivers, but is now a massive bargain at 50% off! Get it quick before the deal ends on October 27.