4 easy guitar volume and tone knob hacks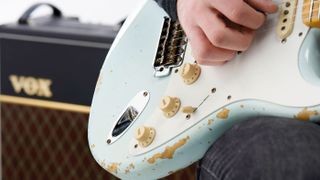 Introduction
Don't be afraid of your guitar's tone and volume knobs; they might be the most fantastic, expressive secret weapon you can find for totally revolutionising your tone!
Tone starts in your fingers, but before you look to an amp and effects to change your sound, you should be realising the potential of your guitar's onboard controls.
Playing on 10 is a rock cliche we want you to forget here. Many of us set our volume and tone controls in one position and leave them there, tweaking our pedals and amp dials to shape EQ and tone. Don't.
As many great players have proved, there are huge possibilities right there on the guitar for your fingers to control quickly and efficiently…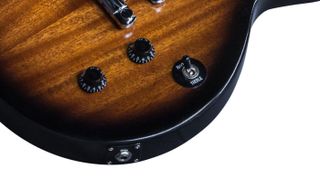 1. Using your volume control as a boost
We all know what the volume knob does, right? It changes the level of our guitar's volume output. But it's also a handy dynamic tool we can call upon mid-song.
Why use a volume pedal when bringing up your volume for a solo can has the same effect? You need to start at the end, though; turn up your guitar volume to 10, and your amp to the point where it starts to overdrive your tone.
Now start dialling the guitar's volume back and your tone should start to clean up as well as becoming quieter. Turning it up again gives you some boost to call on as and when the song requires it.
It's also worth noting that your guitar's volume is your primary control over the signal going into your pedals, too. So the same principle applies for altering the gain for overdrive and fuzz - dialling them back for milder tonality as required.
By using your volume, you can get more versatility out of the pedals you have, and perhaps need less of them as a result. But remember, most guitars suffer a drop in treble when rolling off the volume. Some may like it woolly but you may want to try a retrofit modification called a treble bleed.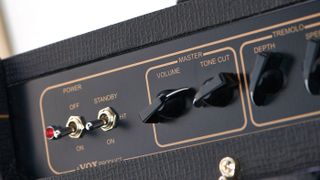 2. Free the tone
A lot of players get off on the wrong foot with their tone control. We'll set our amp's controls based on our guitars' tone controls being set to 10, but that doesn't offer any of the leeway we discovered with the volume control.
Instead, dial the tone control back to six and tweak your amp settings after that. This will probably mean adding more mid, treble and gain than usual. This is another way of giving yourself an onboard boost pedal because you now have more control, especially for lead parts.
Turn up the tone for more of a cutting and gainful tone to help your solo shine live. Roll back down for your rhythms, and balance with the volume for bite as you see fit.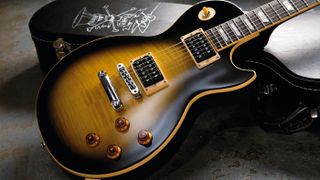 3. Add warmth
A biting tone from turning your treble up is all very well but there's a line where that can cross over into shrill.
Joe Bonamassa is a fan of using the tone control's capabilities with a Les Paul's neck and bridge pickups to enter warmer climes, and he initially learned that from watching Mr Clapton.
He's even shown that you can take the volume down and turn the tone back up to move into country tones - not bad for a humbucker!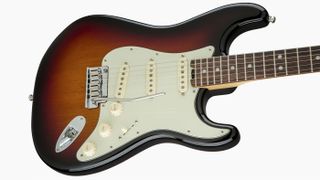 4. Making a single-coil bridge pickup sound like a humbucker
Okay, you need some additional overdrive for this one, but your guitar's tone control is vital here.
First, add lashings of overdrive to your sound via a decent, mid-rich pedal. Don't be tempted to turn the treble down on your amp or pedals - set it at around six to eight, no lower.
Now keep the guitar's volume up full, but knock the bridge pickup tone control down to about half or lower. Now it should sound much more like a humbucker.