The 9 best drum clinicians in the world right now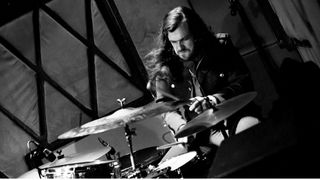 9. Josh Dion
The Rhythm Best in drums 2018 polls received an astonishing 100,000 votes, and we're now ready to roll out the winners. The nominees were what we considered to be the drummers and gear that have excelled in 2018. Here, we present the best drum clinicians of 2018. First up we have Josh Dion...
2018 highlight: 2018 was the year that Josh Dion's star truly rose. You might have caught him live alongside his partner in music Geoff Kraly as Paris_Monster, but it's Josh's solo shows that have had drummer's jaws dropping. As well as commanding a fat groove from behind his Yamaha kit, Josh's clinics also see him simultaneously juggling a soulful vocal and keys parts on a yellow Dave Smith synth – genuinely amazing stuff. If you're yet to see a Josh Dion clinic, make 2019 your year.
The MusicRadar Best in drums awards are brought to you in association with Allianz Musical Insurance - the UK's Number 1 Specialist Instrument Insurer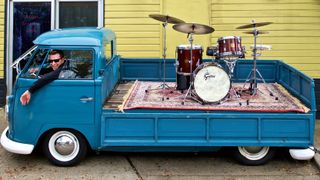 8. Stanton Moore
2018 highlight: In 2017 Stanton launched the Stanton Moore Drum Academy online education resource, enabling drummers to tap deeper into his phenomenal technique and style. In 2018 the funk master took his skills on the road to demonstrate exactly what an Academy subscription taps into. No doubt his display of tasty New Orleans funk earned him many new subscribers this year.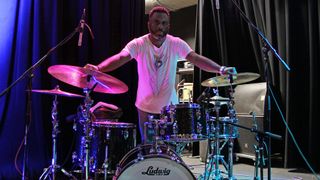 7. Nate Smith
2018 highlight: If Smith's Pocket Change album had your head feverishly nodding, his live clinics will surely have knocked it clean off. His right hand alone is a lifetime of study; thankfully, Smith is great at explaining his approach, so rather than hanging up the sticks, he leaves you wanting to get behind the kit and work on your grooves.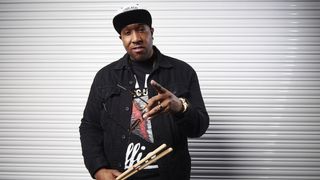 6. Eric Moore
2018 highlight: If you're looking for fireworks behind the kit, Eric Moore is one of the clinic world's leading lights. His chops leave most drummers in the dust and his years of experience on stages and in studios mean he's one of the tightest players around. He's very open with explaining his methods too; Eric's now offering lessons on Skype (check his Instagram for details). What this guy can teach you is worth its weight in gold.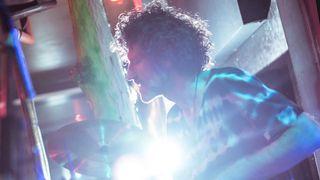 5. Jojo Mayer
2018 highlight: Jojo spent much of 2018 on the road with his live drum and bass outfit Nerve, but he still found time for some solo shows in between. As always, Jojo is very giving with his knowledge and explains things in a clear, scientific way. Still one of the best educators around.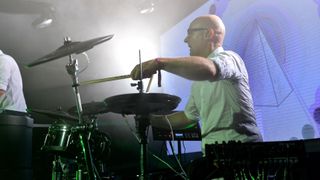 4. Michael Schack
2018 highlight: If you attend drum clinics mainly for the spectacle, Michael Schack is a sure bet. His mastery of electronic and hybrid drumming is second to none and his energetic mash ups are some of the cleverest and most entertaining we've heard. What's more, if you're keen to learn how to get more from your electronic drums, what Michael doesn't know in this area isn't worth knowing.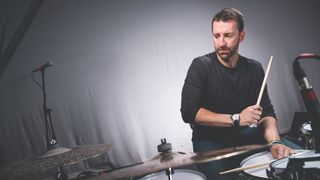 3. Mike Johnston
2018 highlight: Mike Johnston was one of the pioneers of online drum education and his approach to teaching is ever-evolving. He carries that through to his clinics too. Always inspiring, Mike's laid back, grounded approach to clinics means that punters always leave with fresh inspiration and new things to try – not an easy feat in the social media age.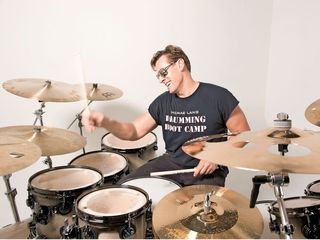 2. Thomas Lang
2018 highlight: As one of the best in his class, Thomas Lang always scores highly in this category. His mix of ambidextrous razzle dazzle and education is a potent cocktail and drummers always leave both impressed and mildly bewildered! If you prefer the more personal approach, Thomas still hosts a number of Drumming Boot Camps per year which enables drummers to get up close and personal with the man himself.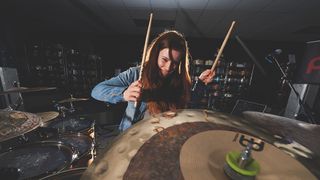 Winner: Anika Nilles
2018 highlight: In the last few years Anika Nilles has emerged as one of the leading lights on the global clinic circuit. Anika's supreme feel and unique style make her a dream to watch, particularly when performing tracks from her band Nevell, but its Anika's ability to break down what she's playing to inspire and educate her audience that makes her second to none. This award is in recognition of a drummer who has worked hard to earn her place at the top.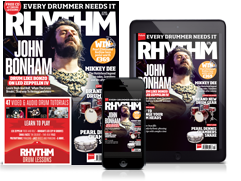 All-access interviews, in-depth gear reviews and world-class tuition with the UK's best-selling drum magazine.
Subscribe and save today!