In pictures: Vladislav Delay's forest studio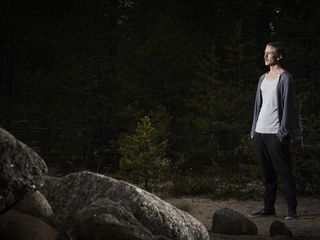 Welcome
Classically-trained percussionist Sasu Ripatti is one of electronic music's most prolific and eclectic producers, having spent 20 years exploring the vagaries of experimental techno, ambient, jazz, microhouse and glitch across over 20 albums. Aliases include Luomo and Sistol, while his latest release, Visa, sees Ripatti reprise his Vladislav Delay moniker with an album of evocative soundscapes, created almost entirely using analogue hardware.
Ripatti's love-hate relationship with technology is sparked by his reluctant reliance on pre-packaged software, set against a never-ending search for alternative methods of sonic exploration.
We headed to Oulu, Finland - one of Europe's northernmost cities - to find out more. Full a full Vladislav Delay interview, check out Future Music 285 (November 2014) which is on sale now.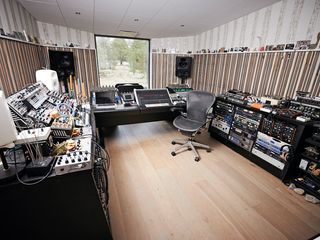 The room
"Because I live in such a remote location, I was able to hire a great acoustician to design and build a room from scratch with the dimensions as close to optimum as possible. It's a room that I can work for endless hours in and it really won't tire my ears. It's great for mixing and mastering but also to record in, and there's a window looking out straight to the forest and sea, so I can see the seasons change and animals running wild."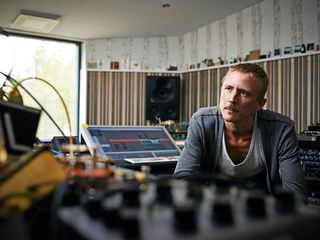 DAW
"Everything is centred on an old Mac Pro running Logic Pro. I mostly only use hardware, then put it all together in Logic, although over the last few years I have grown annoyed by the direction of Logic Pro, never mind any other software."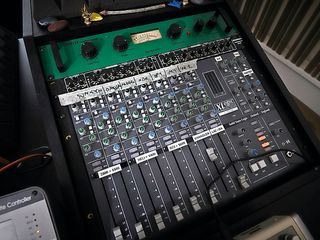 SSL XLogic X-Desk
"I have a small eight-channel SSL mixer without any EQ that I use to route hardware synths and other things to the DAW. Each channel has hardware inserts for dynamics and EQ. Additionally, every channel has SPL Transient Designer."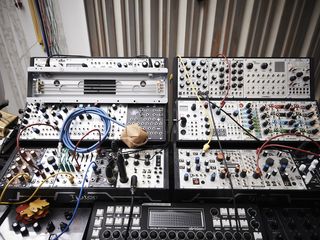 Synths
"I use these mainly for processing. I feel like I've exhausted my options with regards to synthesizers. I had analogue bits, vintage bits, digital bits, and whatever, but to me they eventually all sounded the same. It's very limited what an oscillator and a filter can do."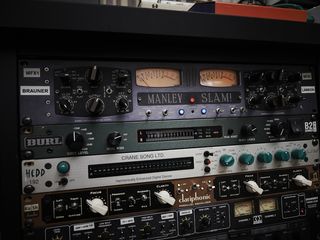 Manley Slam!
"I do like the Manley Slam! stereo limiter and microphone preamp. It's the early version with the AD/DA card in it and it's a killer unit. I use it for mastering as a limiter via digital I/O, but it's an amazing mic preamp and excellent DI as well. In my opinion it has the best digital converter out of everything I own."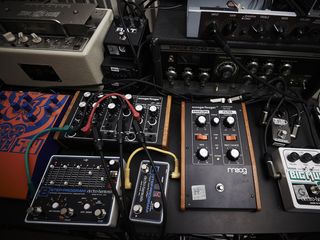 Effect chains
"There's not just one effect - they're in chains. I move them around, so I have to write down what goes where so I can remember it."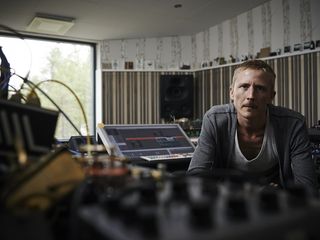 Plugins
"I have acquired a huge collection of software because I'm not against that in principle. It's just that when it comes to what's bothering me in a piece of music, it's nearly always the virtual 'thing' that eventually kills the vibe, even if it might sound great initially.
"Without question, my favourite plugin is Logic's I/O one, where you can insert hardware - there are a few additional stereo processing chains and effect chains that I run via I/O plug-ins. I use some plugins to EQ, but prefer to use hardware if I can help it. I like FabFilter's EQ and, now that they've released the new version, I think it's possible to do small EQ changes in software without raising the hair on my arms."\
Vladislav Delay's latest album, VISA, is out 10th November via his own Ripatti label.