Bitwig Studio vs Ableton Live: a head-to-head DAW battle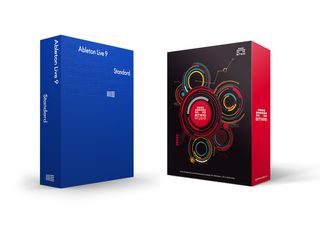 How do they compare?
Back in early 2012, when we were first invited to check out an upcoming DAW from a new German developer going by the curious name of Bitwig, we were absolutely floored by just how much it appeared to be 'borrowing', quite openly, from Ableton Live.
The GUI, the built-in devices, the Session View-style Clip Launcher… Truth be told, at that point the similarities were so numerous that we weren't entirely convinced it would ever actually make it to market - the involvement of several ex-Ableton developers notwithstanding.
Now, two years later, Bitwig Studio is real, released and very much its own DAW. It's still evidently built on Live foundations, but beyond that, it undeniably pushes the envelope in numerous areas, making Ableton's seemingly untouchable music production and performance giant look at times conservative and behind the curve.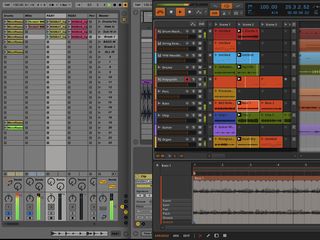 Interface
Perhaps the most talked-about feature of Bitwig Studio is its Clip Launcher, which parallels Live's Session view but puts it in a pop-out pane that can be opened in the Arrange and Mix views (rather than constituting an entire modal screen of its own), enabling audio and Note clips to be freely moved between Arrange tracks and Clip Launcher slots.
Live's inability to give access to its Arrangement and Session views at the same time has been a perennial issue among the Ableton faithful, so the Clip Launcher has been a cornerstone of Bitwig's pre- and post-launch marketing.
Ableton did manage to pre-empt it, though. Although moving clips between its two Views has always been possible in Live by simply dragging a clip, hitting Tab to switch view, then dropping the clip wherever you like, Ableton nonetheless made a step towards a 'single-screen' solution with the 'Second Window' function added in Live 9.1. This launches an independent second window displaying the alternative View to that of the main one. While in practical terms this ultimately achieves the same result, Bitwig's solution takes the prize for its simplicity, economic use of real estate and ergonomics.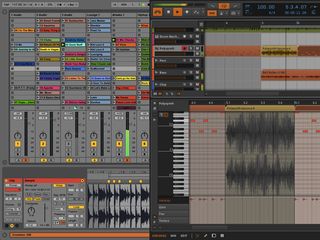 Workflow
Although Bitwig's context-sensitive Inspector appears at first glance to be a step up from Live's comparatively barren Clip View, it doesn't actually offer a great deal more in terms of adjustable parameters - although still just enough to make it the more powerful of the two.
More clear-cut is the difference between Live's track freeze and Bitwig's Bounce functions: the former rendering entire virtual instrument tracks as audio to cut down on resource usage; the latter rendering only the selected clip(s), leaving all the rest as they are, with the rendered output taken from any point in the device/mixer chain (as, indeed, is also the case with the related Slice To Drum Machine and Multisample operations).
Yup, that means Bitwig can handle audio and MIDI clips on the same track - a feat made possible by its Hybrid track class. In summary, Bitwig's in-place rendering leaves Live's looking positively archaic.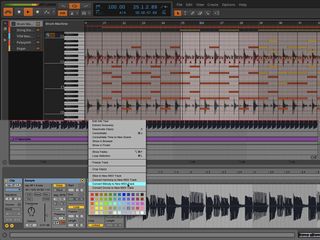 MIDI and audio editing
We've already mentioned Bitwig's two Detail Editor views, which enable you to work on either the selected clip or the whole track on which it sits. That's a handy enough thing in itself, but the editing flexibility goes even deeper with the ability for audio clips to contain multiple samples (particularly useful in the context of the Clip Launcher), and the excellent Layered Editing system.
This lets you edit multiple selected Note and audio tracks and clips together, in a multitrack editor for audio tracks (with free track height adjustment, ironically) and the regular piano roll for Note clips, but with the contents of all of them displayed as if they were in one clip.
Meanwhile, Bitwig's Histogram brings an interesting new twist to MIDI editing, allowing collective adjustment and randomisation of numerical parameter values throughout the DAW - clever and innovative, but by no means game-changing.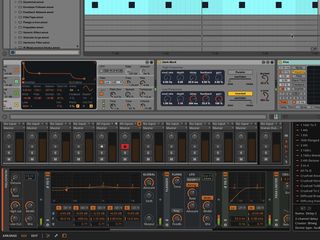 Devices and soundbank
With over a decade of development behind it, Ableton Live's library of built-in devices trounces Bitwig Studio's in both functionality and numbers - as long as you splash out on the full Live 9 Suite, which costs almost twice as much as Bitwig, that is.
Operator, for example, has become accepted as a minor classic in its own right, while Live's other synths comprise a far more interesting and powerful selection of sound design tools than Bitwig's Polysynth, FM4 and Organ. Equally, Live's Sampler is more mature and developed than Bitwig's copycat.
Then there's Max For Live, which is what most makes Suite worth the extra outlay, with its impressive array of pre-made devices and comprehensive facilities for building your own. Like we say, though, all of that's only relevant to Suite. The Standard edition only includes Impulse, Simpler and Drum Rack - ie, no synths at all.
On the effects front, however, even Live 9 Standard beats Bitwig's line-up. Not only does Live have many more effects (including the amazing Looper, Glue Compressor and Spectrum, to which Bitwig has no answer), but they generally offer more control and sound better. Similarly, Live boasts more and better MIDI FX than Bitwig, and a much, much bigger collection of bundled sounds, both first- and third-party.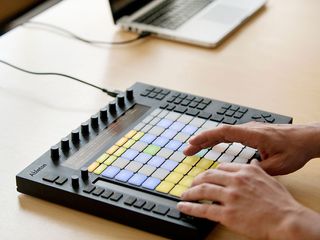 Controller support and compatibility
While both Live and Bitwig Studio are equally at home running on a Mac or a PC, Bitwig is also - and rather impressively - compatible with Linux. Not only does this make it the only mainstream DAW not limited to OS X and Windows, but also immediately places it at the top of the Linux DAW pile.
This is a potentially very interesting situation indeed for the world of Linux-based music production, and we look forward to seeing how it develops.
As for plugin support, while both are, of course, VST-compatible, Live is the only one of the two that also plays nice with Audio Units on Mac. With the vast majority of plugins today released in both formats, this isn't a particularly big deal, but worth noting nonetheless.
On to MIDI controller support, then, and both Live and Bitwig ship with templates for a variety of keyboards and control surfaces, as any modern DAW must, with Live's list being the considerably longer of the two. However, both also include the necessary tools for anyone (yes, even you!) to build their own templates for any MIDI (and OSC, in the case of Live) device not in that list. The catch with Live, though, is that its particular tool is Max For Live, which only comes with Live 9 Suite.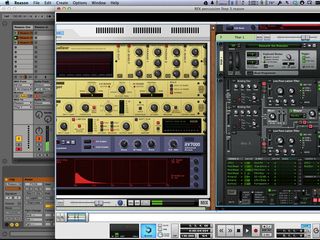 Other stuff
That's the fundamentals covered, then, but there are a few other scraps to be fought over before we can call the battle done.
First up, ReWire. Ableton Live has always been a proud supporter of ReWire, as both a host and a client, opening up MIDI and audio routing to and from other DAWs (Propellerhead Reason, most pertinently). Bitwig Studio doesn't include ReWire in its feature set.
Bitwig Studio's plugin sandboxing is a feature that you'll be always be glad to know is onboard. Quite simply, it means that plugins within the DAW run in their own 'space', so that if they crash, the rest of the application carries on as if nothing has happened - well, apart from whatever the plugin was doing stopping, obviously. It really works, and having had Live brought down on us by leaky instruments and effects more times than we care to remember (albeit with reliable recovery upon relaunch, we should add), this is a sanity-saving feature that we hope someone at Ableton is now working round the clock to rip off.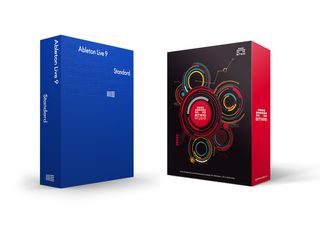 Verdict
While it might appear that Bitwig Studio is stepping out of our imaginary ring the victor, leaving Live standing but beaten on points, that's probably down to its flashier feature set, which is always going to garner the most attention in a head-to-head comparison like this.
In real-world usage, though, the two actually differ in far more subtle ways than just the things we've covered here. Live's more refined, calmer vibe and clearer direction count for a lot. Bitwig might have the greater flexibility in terms of GUI customisation and all that, but if you already love the way Live looks, feels and operates, you could well find Bitwig overly busy and hectic.
Also, with its MIDI-controllable crossfader and Looper device, Live's status as king of the stage remains unchallenged by Bitwig Studio or any other DAW.