Robert Trujillo on his bass journey with Metallica: "I've always felt challenged"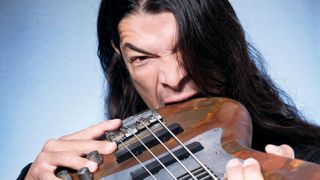 Introduction
On the day Metallica unleash their long-awaited 10th album, bassist Robert Trujillo tells us about his journey into one of the biggest bands of all time.
Robert Trujillo is sitting by the window in his penthouse suite of Kensington's Royal Garden Hotel, savouring an unrestricted view overlooking Hyde Park.
Sipping green tea next to a carefully-pruned white orchid, watching the winter chill creep above the trees in the form of grey mist, he couldn't be further away from the sweaty, denim and leather world of the San Francisco Bay Area that spawned the band which he joined in 2003.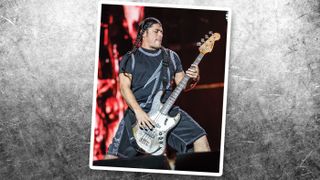 Infectious Grooves
Where Suicidal Tendencies blurred the lines between thrash metal and skate punk, its offshoot, Infectious Grooves, allowed Trujillo to tap into even more of the funk fusion which he'd been practising in his bedroom.
"Listen to Infectious Grooves where you have a song like Violent And Funky," he notes, "which has a very repetitive line, yet still somehow influenced by Jaco. That was actually played on a six-string bass. I wasn't necessarily learning his songs note for note specifically back then, although I've tried that more in recent times. When I was younger, I was trying to create from attitude more than anything else."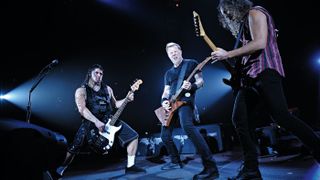 Planning ahead
Along with Pastorius and Butler, Trujillo also cites New York session master Anthony Jackson as one of his biggest heroes: "He's a pick player, but I've applied some of what he does to my own work, like on Metallica's The Day That Never Comes."
All of these influences and experiences brought Trujillo to the moment famously documented on Metallica's Some Kind Of Monster film, where he auditioned for the band, annihilated the competition and was given a cool million-dollar advance as a "welcome to the family".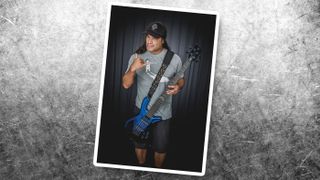 Woodshedding
It says a lot about Trujillo's discipline as a player that, instead of squandering his advance on a blur of decadence, as - let's face it - many of us would be tempted to do, he chose to lock himself in a room, armed to the teeth with nothing but Metallica tablature books. He was the new guy, and in his eyes, he had everything to prove.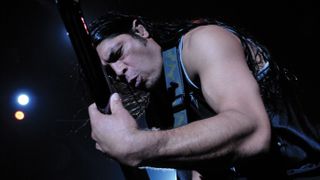 Blind faith
After the lukewarm reception of its predecessors Death Magnetic and St. Anger, not to mention the relative failures of the band's self-financed Through The Never movie and Orion festival - or, indeed, Lulu, the 2012 collaboration with Lou Reed which, by their own admission, confused more fans than it pleased - it feels like the metal masters are back where they belong.
"The main thing about this album was having Greg Fidelman, our producer, on board," Trujillo points out. "He had free rein: it wasn't like he was just an engineer - he could do whatever he wanted to the mix.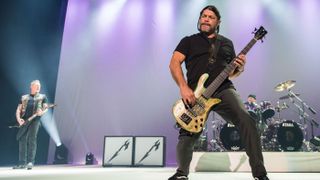 Live to learn
Of his bandmates, Trujillo says he has never felt more in tune with them. "I think you can only get to know musicians with time," he says. "It's interesting because James was originally a drummer, and his rhythmic feel is very special.
"Lars tends to play to him, so my job is to find the balance between those two. I think me and Lars have really improved as a rhythm section since 2003. On this album, we went for simplicity: finding less busy patterns to work with the more intricate riffs which have up-tempo double-picking from James.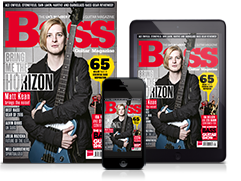 We're the UK's only print publication devoted to bass guitar.
Subscribe for star interviews, essential gear reviews and killer tuition!