Mary McCartney directing a documentary about Abbey Road Studios meant one thing was almost guaranteed: access to her dad. As a member of the most famous of all the famous bands to record there, Paul McCartney has some incredible memories to share in If These Walls Could Sing, now released on Disney+, with additional input from musicians including Elton John, Baba Ani, Jimmy Page, David Gilmour, Noel Gallagher, Nile Rodgers and Kate Bush.
"The lunatics started to take over the asylum," says of the Beatles using the studio as a creative HQ in the late sixties as they evolved from a live band into studio artists. What Beatles producer George Martin's son Giles calls "painting pictures with sound".
"We'd sometimes have one mix going on up in the control room, number two, then we'd have another one going on in number three, so you had the run of the building," continues McCartney.
"And then there's lost of equipment around here," continues the Beatle as he's interviewed by Mary in Abbey Road. "So we'd sort of say, 'Can we play that?' They had a Lowrey organ, which I used for the front of Lucy In The Sky With Diamonds."
McCartney then plays the intro to Lady Madonna on the Mrs Mills piano that's still in Abbey Road today. "It's a good rock n' roll piano," notes McCartney.
"There was all this stuff," he notes. "I think that's one of the reasons the Beatles' music was always interesting from the instrumental point of view."
Aside from naming a whole album in its honour, one of the crowning glories to be recorded by the band at Abbey Road is A Day In The Life from Sgt Peppers.
"Day In The Life arrived when John came to my house for a little writing session," remembers McCartney in If These Walls Could Sing. "He'd been reading the newspaper and I think we then wrote the second verse looking in the newspaper for clues."
"A Day In The Life seems incredibly complicated but it's just beautifully simple in the way it's done," notes Giles Martin, who has recently worked on a new remix of The Beatles' Revolver album. "All they had was four things they could put together to create this wall of sound. Even the orchestra is just one track. It's the four of them in a room making a sound together."
Read more
Abbey Road track-by-track with Beatles engineer Geoff Emerick
In the documentary Martin illustrates these components with the original master tapes, isolating Lennon's iconic opening vocal line.
"Then I added in a bit that I had," offers McCartney on his 'Got up / Got out of bed' contribution to the song that somehow connects two songs together. The challenge was ending it.
"We started talking about this and I said it would be great if we could have symphony orchestra, I've got some ideas," remembers McCartney. He described it to George Martin as an "orchestral orgasm".
"That was the other great thing for coming [to Abbey Road]," he adds. "The tools for that were there… George Martin, the number one studio, it was all kind of here so we took advantage of it.
"So we did that on A Day In The Lie; we had the big orchestra and the instruction I gave them was for them all to start on the lowest note of their instrument and go through all your notes until you reach the highest note on the instrument. They looked at me kind of like, 'We don't normally get that kind of instruction. So George laid it out a little bit more for them."
The rest, as they say, is Abbey Road and music history.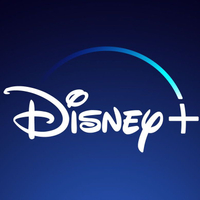 Subscribe to Disney+
Get immediate access to If These Walls Could Sing, The Beatles Get Back and the entire Disney vault of classics including Marvel, Star Wars and The Simpsons for only £7.99 a month/£79.90 a year in the UK and $10.99 a month/$109.99 a year in the US.