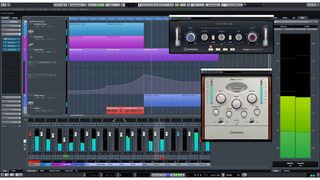 Steinberg Cubase Pro 9.5
"I've never really tried to work with any other DAW, so for me, Cubase it was… and still is!
"The workflow is great, you can easily save your own shortcuts, and I like the easy integration (via ReWire) of Ableton Live and Reason. The mixer is the best I've ever seen, and it's fully editable in terms of the channel strip, send and returns, routing and effects."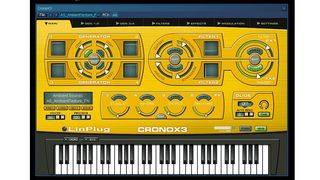 Linplug CronoX3
"Unfortunately, LinPlug stopped developing their VSTs, so I might need another sampler soon.
"I've basically used this plugin on every single track over the last couple of years. On my new album, Blitzbahn, for instance, the vocal sample in Relief is made with CronoX. You can run five versions of it, and it still doesn't need much CPU power or RAM."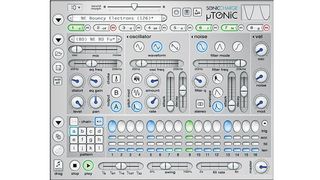 Sonic Charge Microtonic 3
"For percussion on Blitzbahn, I reactivated my old-school Microtonic drum machine. I used it a lot some years ago, but it went a bit out of focus for a while.
"It's great for toms, hi-hats and snares. It's nicely synthetic; quite different to the usual suspects like the 808 or 909. The built-in step-sequencer works fine - especially if you want to trigger analogue hardware."
Read Sonic Charge Microtonic 3 review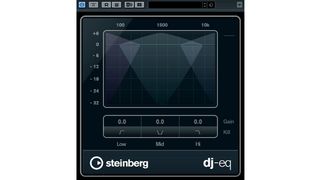 Steinberg DJ-EQ
"There are hundreds of EQs on the market, and they can all do the job. But for a nice touch on the kick drum and the bassline, I always use this quite simple parametric.
"I often automate it to filter the kick drum in and out, so it's sometimes more of a filter rather than an EQ for me."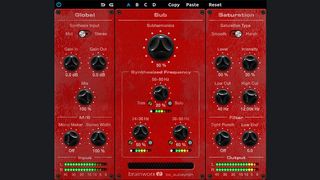 Brainworx bx_subsynth
"This is one of my favourite plugins. I originally bought it to add the last piece of low-end to basslines, but it turned out to be a cool multitool. Whatever instrument or synth you have, you can give it a large slice of sub bass with this one.
"You can also do a lot of sound design, especially on drums and percussion.Most tom samples are a bit too flat for my taste, so I give them what they're missing with the subsynth."
Read more about Brainworx bx_subsynth
Oliver Schries Blitzbahn is available now.