GusGus's favourite music software
Apple Logic Pro X
"You might call me old school – or even just old! – but I started making music in the late '80s when getting a DAW that could organise MIDI was a gift from heaven.
"Then, in the '90s, a DAW that could record audio was a miracle! Well, Pro 6 was my program, and it seemed 'logical' to move up to Logic in the early 2000s – it was basically the same interface.
"I have tried Live, but Logic feels simpler to me. I still use a lot of outboard synths and effects because that's how I started. Moving to a one-screen experience is just not going to work for me... it'd be like going from a real relationship to a Skype one!
"My work is mostly MIDI and then audio recording with a lot of layering, infested with automation. Logic is perfect for me."
Xfer Recordings Nerve
"New gear always turns on creativity. And as I already have most of the Eurorack modules I need for sound creation, the next step has taken me towards beat- programming. I often start a session with my Eurorack stuff, creating lots of percussion sounds and sampling them for later use.
"Yes, Logic's EXS24 is a fine sampler, but it's started to feel a bit limiting. So, with all these personal sounds at my disposal, I was looking for something that could offer greater manipulation. After trying out a few different tools, I came across this nice piece of software from Xfer.
"Building beats with the ability to easily define the pitch, filter, velocity, plus panning and modulation. It's just what I need for creating those strange rhythms that turn your basic beats into something far more interesting."
Universal Audio Trident EQ
"I've been using UAD for around 10 years or so now, and I really love it! Most of the time, it's the compressors and EQs, like the Trident – I do have to admit that I also use the Harrison EQs.
"I'm not saying this stuff is better than everything else, but it fits my character. It suits my pleasure-seeking nature. And it's the same with hardware. Turning knobs on some synths turns me on, but on other synths... no thank you."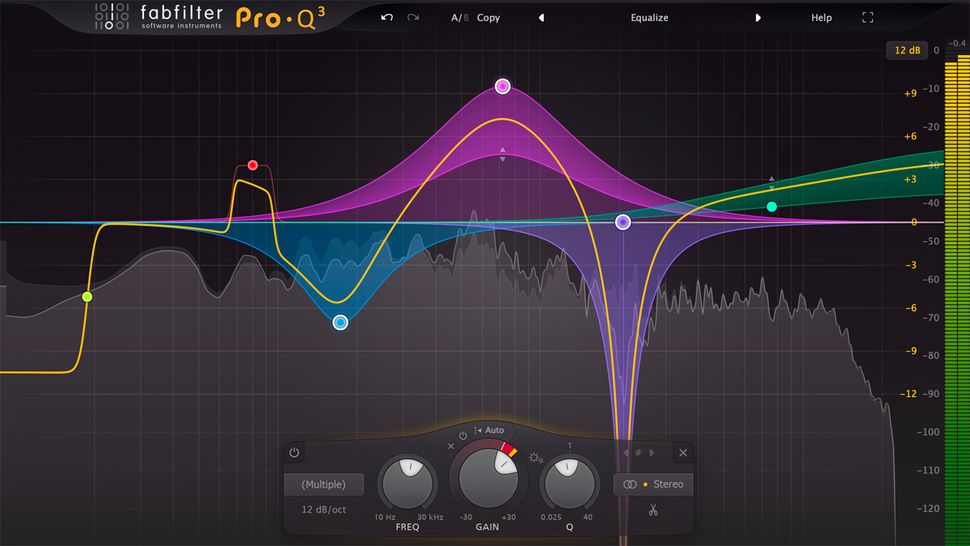 FabFilter Pro-Q 3
"What can I say? Working with this EQ is effortless, and I use it almost all the time when I need to fix something quickly. It's amazing how much you can boost or dip a band without it sounding unnatural – that happens with a lot of EQs out there. The problem is that I sometimes get caught between UAD and FabFilter. A battle to decide which one will work best."
Brainworx BX bundle
"Lovely stuff! Take a listen to the stereo spread on the EQ... it's so good that I've ruined a few songs with it. I recently started the new SSL 4000 E/G channels. I use the E Channel hardware and I am always pleased with the results. I've often thought about doing a full mix using the same setup on each channel. I'm definitely going to try that out on some of my next tracks."
Slate Digital Virtual Console Collection
"There have been a few times when a mix has turned into a complete mess. What I do is strip everything out and pull up the mixer console emulation from Slate. It sometimes makes the tracks noisier, but they really rock! Actually, I've just looked at the new subscription plan they have. Thanks for reminding me... I'm diving in right now!"
Native Instruments Traktor Pro 3
"OK, I'll admit that this is not what you'd call hot news at the moment, but this is why I want to talk about it. I used to DJ a little in the mid-80s. Unfortunately, I wasn't any good, because I could never master the art of beat synchronisation, and I didn't seem to own many records that other people were interested in.
"I've always liked listening to albums from start to finish, so the idea of playing a collection of tracks from various no-name producers didn't appeal to me. Even though I continued going to clubs and enjoyed listening to other DJs, I was not drawn back into the booth until 2005 – it coincided with the arrival of some fantastic, emotional, German-style techno.
"When I came across Traktor, it was such a relief for me, not needing to worry about matching the tempo. Instead, I could focus on making cool changes; the delicate art of pulling together all the right tracks. This makes more sense to me as a musician. And the looping thing – marvellous! Being able to filter down a loop and leave the music hanging while you mix in the next track is such a clever way of making your set feel seamless. It also allows you to work with interesting minimal tunes and pump them up a little bit with external beats.
"I've recently been trying out the Remix decks for this, loaded with my own percussion loops and the Kontrol F1 for the mix. Just brilliant! However, you must remember... don't go overboard and start f**king up the tracks. Keep it simple."
Through the Ages
"This is nothing more than a slow, 'play at your own pace' boardgame simulation. Somehow, it seems to be good for keeping my mind focussed when I'm listening to promos and new music. Very important for any producer!"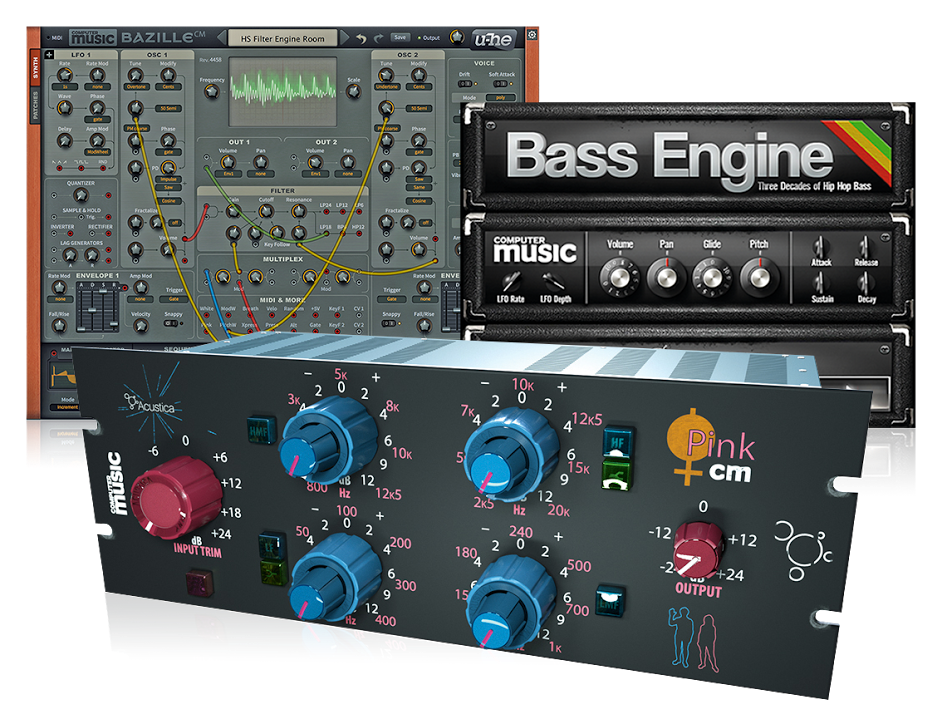 Get over 70 FREE plugin instruments and effects…
…with the latest issue of Computer Music magazine