The story of John Lennon's lost Gibson J-160E acoustic guitar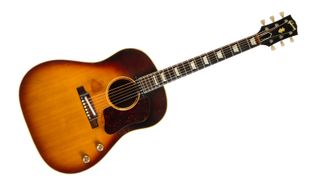 Introduction
The story belongs in a film script - a man buys a used acoustic for a few dollars and plays it for years. Then, one fine day, he discovers he has in his possession one of the most important 'lost' guitars in rock history. We find out how John Lennon's Gibson J-160E acoustic guitar, which was used to record some of The Beatles' legendary early hits, resurfaced in California last year, solving a 50-year mystery.
When the gavel finally fell in the auction of John Lennon's 'lost' 1962 Gibson J-160E acoustic in California last November, the bidding closed at $2.4m. For John McCaw, who had originally bought the guitar for just $175, the hammer's crash also marked the end of a remarkable piece of detective work - and a kind of farewell.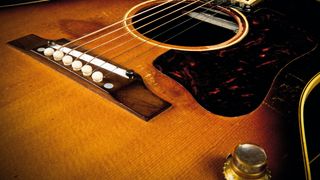 By George
It took, of all things, a Tuesday-night jam to set the seized-up wheels of history in motion once again. John McCaw's guitar teacher and friend Marc Intravaia picks up the story:
"In April of 2014, John was at my Tuesday-night guitar group that I've been hosting for six years and he saw a magazine sitting on a bookcase and on the cover was Dhani Harrison. The feature was to promote Dhani's app, and there were photos of George Harrison's guitar collection in there.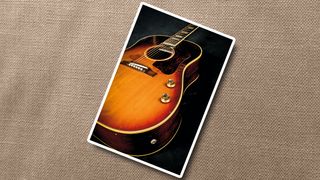 We can work it out
At the time, however, the loss was slow to be noticed. By the time John's guitar went missing during The Beatles' headlining Autumn Tour of Britain and Ireland in '63, which began that November, Lennon was using a Rickenbacker 325 as his main stage guitar.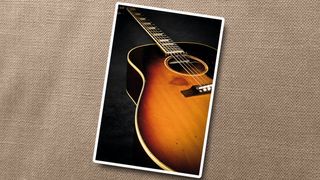 Coincidence or not?
"And there was footage of John and George with their J-160s. So I put that up on the screen and we propped the guitar up against my desk and we started watching the video and pointing out these different scratches and scars and we were like, 'Hey, you have that weird guitar-pick shaped mark behind your soundhole… John's has the same one.
"And then the detail that really got me super-excited, and John, too, was that Lennon's guitar had a one-inch, fish-hook shaped scratch. And in the video, the studio lights kept reflecting off this scratch and we were looking at John's guitar and it had the same one. And that's when we both kinda looked at each other and went, 'Oh! I think you have something here.'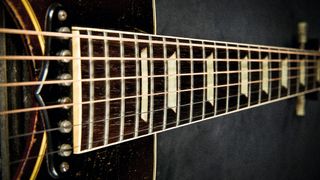 Go to Yoko
While the guitar was never formally reported stolen at the time that Lennon lost it, and had subsequently been bought, sold and bought again at least three times, in good faith, it was clearly a prudent and necessary step - especially as John felt increasingly uncomfortable in having such a valuable and historic guitar in his possession and had already decided that he wanted to offer it for public auction.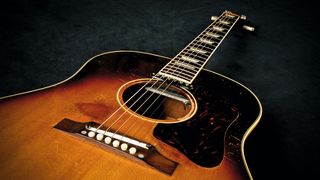 Keep it secret, keep it safe
"I didn't know how quickly news would spread about it," John McCaw recalls. "I figured like wildfire - because it was such a fantastic story and I just didn't feel safe having it in my house.
"I was also afraid for my family if, in my absence, somebody tried to break in and take it away or what might happen. So I hired a vault. And I stored it in a very safe vault and kept it there for about eight months, except for when I would take it out to play it.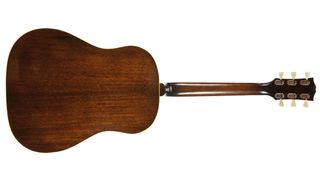 Under the gavel
The guitar sold the following day to an anonymous buyer, and John says that even he has no idea who the current owner is.
"The buyer is anonymous and wishes to stay that way," John explains. "I do not even know who it was. I enquired, but I have been told that, due to a confidentiality agreement, the only time even I will find out is when he chooses to come forward.