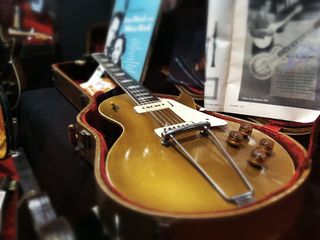 The Musikmesse Vintage Show
Frankfurt Musikmesse 2012 wasn't just about new products. Up on floor 4.1, the Musikmesse Vintage Show saw several retailers put together a staggering collection of vintage guitars, amplifiers and more.
Kicking off with this beautiful 1952 Gibson Les Paul, here are some of the highlights. Click onwards and prepare to drool...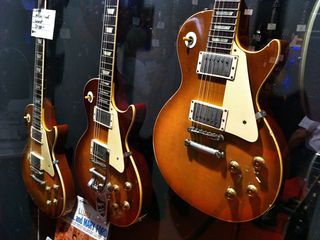 Half a million euros' worth of Gibson Les Pauls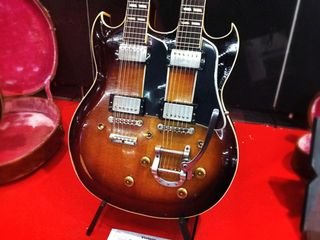 1958 Gibson EMS-1235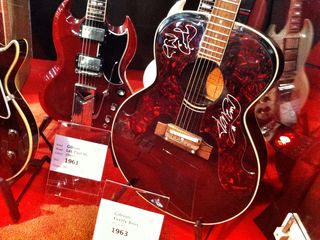 1963 Gibson Everly Brothers acoustic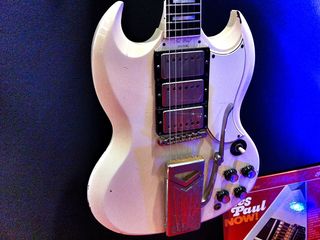 1961 Gibson SG/Les Paul Custom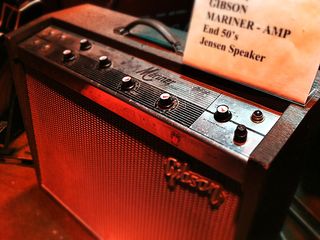 Late 1950s Gibson Mariner Amp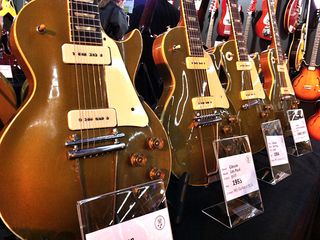 1953-4 Gibson Les Pauls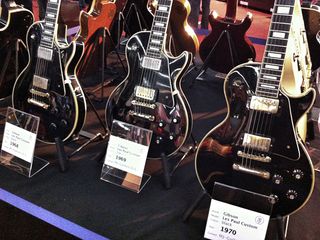 1968-70 Gibson Les Paul Customs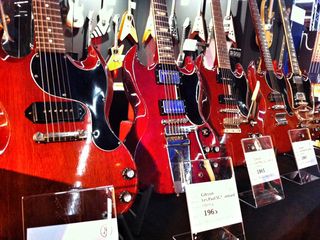 1960s Gibson SGs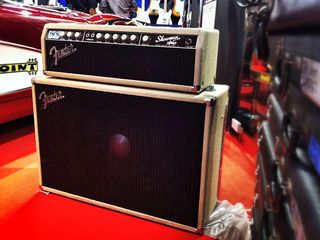 1962 Blonde Fender Showman Amp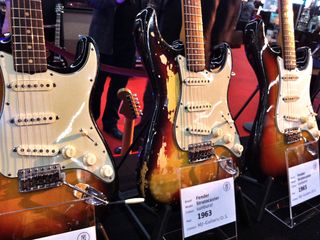 1960s sunburst Fender Stratocasters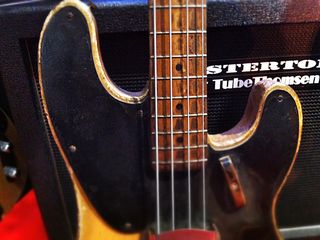 1952 Fender Precision Bass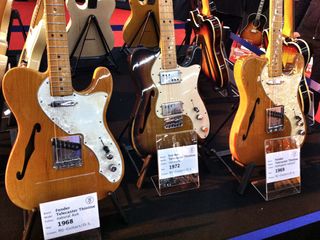 Fender Telecaster Thinlines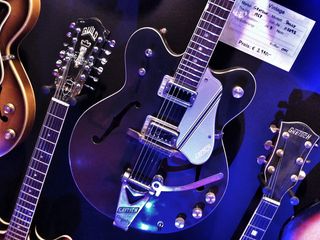 1968 Gretsch 6105 Rally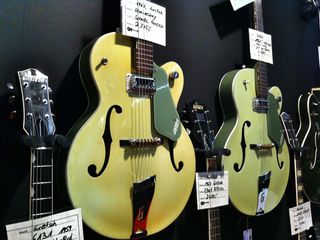 1962 Gretsch 6125 Anniversary hollowbodies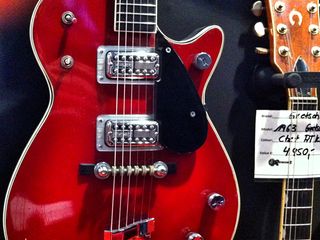 1959 Gretsch 6131 Jet Firebird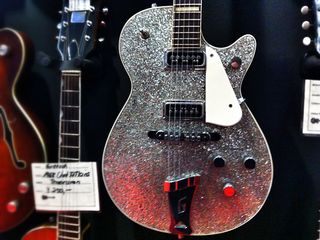 1955 Gretsch 6129 Silver Jet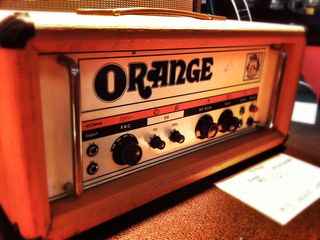 1970s Orange OR120 amp head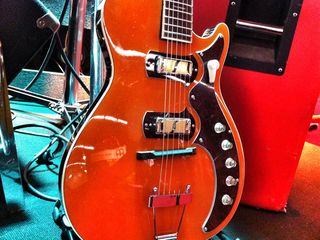 1960s Harmony Stratotone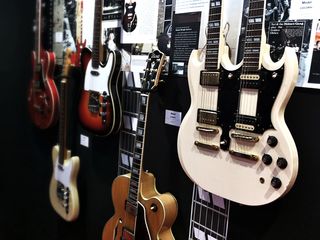 1970s Ibanez electric guitars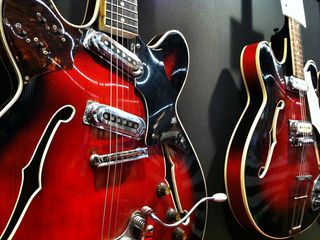 1970s Framus semis