Kirk Hammett on owning Peter Green's 1959 Gibson Les Paul: "It just blew me away"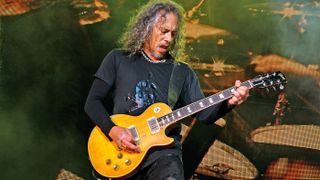 Introduction
It's been a while since Kirk Hammett bought Peter Green's iconic 1959 Les Paul. As recording began on a new Metallica album back in May, upon which the guitar will be featured, Guitarist caught up with Kirk to see how 'Greeny' is faring...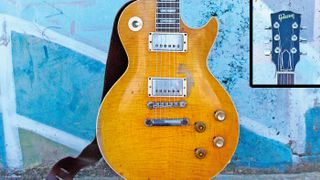 In Hammett's hands
All that was set to change, though, when the somewhat controversial sale to Metallica's guitar player took place. Peter Green's precious guitar in a heavy rock band? Whatever next!
But, setting all such prejudices aside, we have to say that Kirk is absolutely thrilled to be the guitar's most recent owner. When we spoke he was on his way to the studio and positively frothy with excitement and extremely eager to share the details of how he came about this holy relic guitar.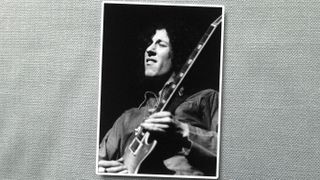 Picking it up
How did you celebrate your ownership of the guitar?
"The first thing I wanted to do was play it on stage that night and play Whiskey In The Jar, because the likelihood of that guitar having played Whiskey In The Jar was already pretty huge. So when I played it that first time on stage it felt like I was bringing it back home to where it needed to be and wanted to be.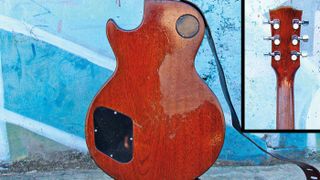 One careful owner?
Were you a big fan of Peter Green's guitar playing?
"Yes, for sure. I really love his playing on the John Mayall albums as well as those Fleetwood Mac albums. I really, really love the track The Supernatural. I love it because when he hits those notes it says it all.