Guitar legends: Chuck Berry, 1926-2017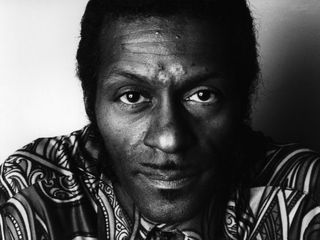 Introduction
The late '40s and early '50s were a seminal time. Jazz, blues, country, R&B and rock 'n' roll were being born or undergoing significant changes.
Also emerging were the first great wave of pop singer-songwriters. From this group of young pioneers came a genius, writing lyrics, melodies and riffs that provided the bedrock for almost everything to happen since.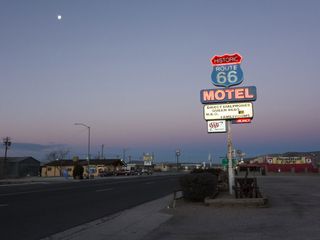 Auto-fixation
Chuck's first of many brushes with the law occurred three years later when he was arrested, and convicted, of armed robbery. He was sentenced to three years at the Intermediate Reformatory for Young Men in Algoa, Missouri, where he took up boxing along with forming a vocal quartet.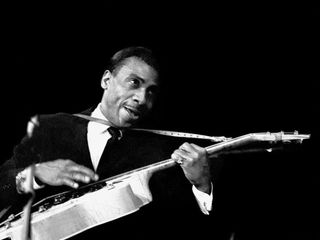 T-Bone's Stake
By the early '50s, Berry was also 'moonlighting' with local bands at clubs in and around St Louis; graduating to a regular group in 1953 - the Johnnie Johnson Trio - which held a residency at the Cosmopolitan Club.
Playing mostly blues and ballads at gigs, Berry began to take an interest in presenting some country-flavoured tunes to the club's black audience, and later wrote: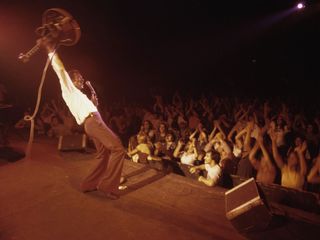 All aboard the showboat
Walker was also a consummate showman, playing the guitar behind his back whilst doing the splits and delivering solos that, at times, would make an audience think his guitar was speaking to them.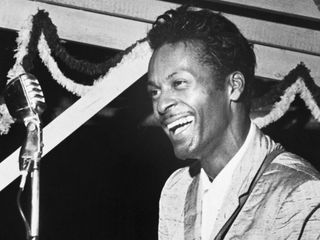 Maybellene
As Chuck's popularity grew, so his ambitions gathered pace. Feeling that he was ready to record his music, he travelled to Chicago and, through a meeting with Muddy Waters, was encouraged to approach the iconic Chess label with a view to scoring a recording session.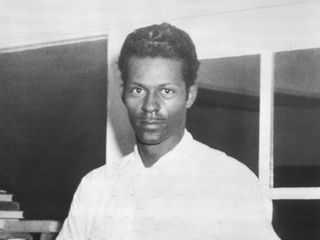 Hit parade
This mix, coupled with Berry's dynamic stage act, propelled him to overnight super-stardom, and from then the hits came thick and fast, all classics, including Roll Over Beethoven, Too Much Monkey Business, Rock And Roll Music, Sweet Little Sixteen, Memphis Tennessee and the iconic Johnny B Goode; all recorded between 1956 and 1959.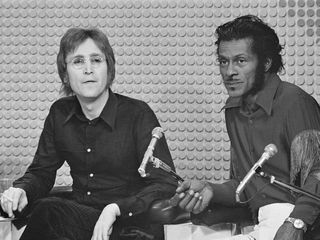 Resurgence
Rock 'n' roll, blues and R&B records had been making their way across the Atlantic for several years and were causing a huge stir among British youth.

This movement was instrumental in bringing the music of Chuck Berry and his contemporaries to a new audience, with bands such as The Beatles and The Rolling Stones recording versions of Berry's songs on their early albums.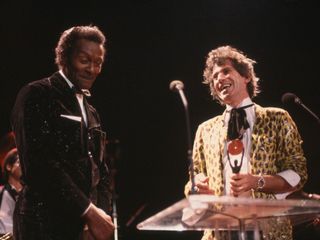 For whom the bell dings
By the end of the 60s, disillusioned with Mercury, Berry returned to Chess, scoring an unlikely hit with an innuendo-laden ditty called My Ding-A-Ling in 1971, a song that earned him his first official gold record.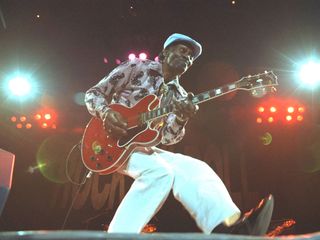 Legacy
Despite his obvious dark side, what remains clear is what a pioneer and innovator Chuck Berry was in the 1950s; he crossed racial lines with his fusion of country and blues, and his groundbreaking songwriting inspired so many up-and-coming musicians on both sides of the Atlantic.