Greg Graffin talks acoustic guitars, alternate tunings and Millport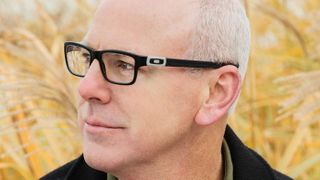 Introduction
Bad Religion frontman Greg Graffin takes an unexpected left turn into acoustic country music... and it works! "I've had this music in my blood the whole time", he tells Joel McIver
Millport, the third solo album from Bad Religion founder and singer Greg Graffin, is a thing of sonic beauty by anyone's standards. Widescreen acoustic guitar vibes permeate the songs, alongside layered vocals that pay obvious tribute to the Laurel Canyon sound of 1970s Los Angeles – a time when the radio and TV airwaves were dominated by smooth country, folk and Americana groups such as Crosby, Stills & Nash. It's a lovely album, all right.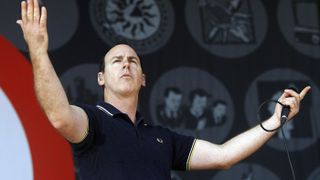 Folk roots
Got an example, Greg?
"Sure. If you listen to 'Suffer' [1988], which became a famous record - but not at the time it was released, because it was coming out of a void at the time - the chords are really nothing more than Cowgirl In The Sand [1969] by Neil Young, but at 250 beats per minute. The musicians whose influences you can hear on Millport are the exact same artists who we tried to sneakily camouflage in Bad Religion."
Asked about the musicians who helped him hit those vintage-sounding notes on the new album, Graffin explains: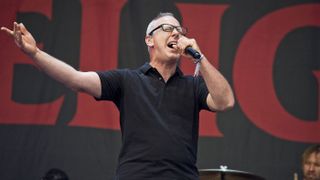 Instrumental
What is it about vintage instruments that Graffin admires so much? Is it the tone, the playability or the heritage?
"It's mostly because of the social circles that I move in," he says. "Guys like Johnny 'Two Bags' and David Bragger are students of this stuff. They'll tell you straight up, 'Listen, they don't make these instruments anymore and you can't get that sound from the new ones.'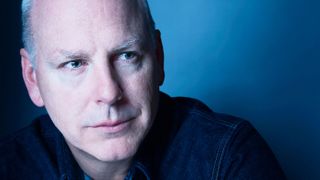 Punk professor
Is Graffin planning to tour the Millport album?
"Yes, I'll be touring. I really want to get some shows in the UK, and I really hope that the people reading hear that call, because it's been a dream of mine for many years to bring my solo act over there.
"Bad Religion has a fairly busy year ahead, but I've built my life around juggling my music and academic lives."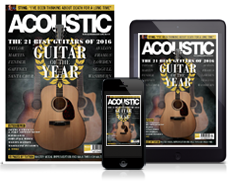 We're the UK's only print publication devoted to acoustic guitar.
Subscribe for star interviews, essential gear reviews and killer tuition!