The 20 Greatest DJs of all time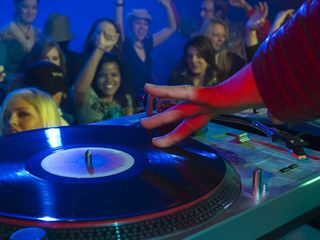 Kings of clubs
Everyone wants to be a DJ. God is a DJ. In fact, last night a DJ saved your life. But who are the top jocks in history - the ones who really changed the game? Which turntable tearaways dominated their field, and which deserve to be honoured as the best of all time?
MusicRadar has the answers, as we present our rundown of the 20 most influential and downright greatest disc jockeys ever to grace the trusty old ones and twos.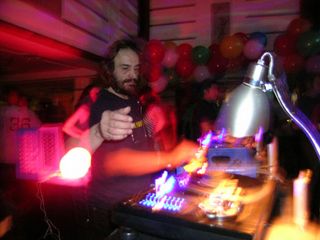 David Mancuso
A pioneer of masterful selection in the early '70s, Mancusco's meticulously ordered sets were said to have brought his crowds to tears. Proof that a great DJ not only has to spin the right records, but spin them at the right time.
Practically inventing the 'Underground' club night, Mancuso's legendary invitation-only Loft parties helped develop the template that many other DJs and promoters built on, including the epochal disco sensation that was the Paradise Garage, also in New York.
Mancuso was also notable for being a renowned geek when it came to his soundsystem, the construction of which was almost as precisely assembled as his sets.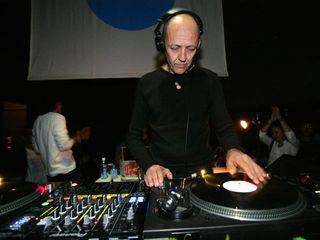 DJ Alfredo
Every religion needs a creation myth. For the UK's Balearic beat boom of the late '80s, it all began with Alfredo.
Rampling, Holloway and Oakenfold became disciples after discovering his seamless mix of europop, light rock, seedlings of house and electronic beats and bleeps at his residency at Amnesia, Ibiza.
Prior to their awakening they'd pushed soul boy sounds back home, but after necking pills and standing in a pool at sunrise, blissed out to some Art of Noise, they came home to spread the word about this blend of exciting new music.
Alfredo's reputation was mammoth on the island. Recognition has and always will follow him. From DJ of the Decade accolades in '88 to a Lifetime Achievement gong at the 2005 Ibiza DJ Awards, Alfredo is the father to quite a movement.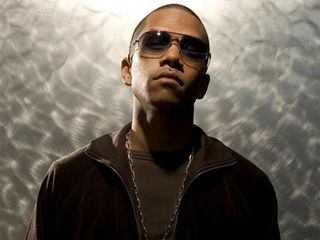 DJ Chuckie
This dirty Dutchman is a real king of mixing. He whips international crowds into a frenzy with his mastery of the CDJs. Rinsing every effect and sonic possibility out of the decks, he dashes through dance music styles in the blink of an eye. Stuttering beats, looping vocals and live remixing with a capellas thrown in on the fly, Chuckie proves himself as impish as his horror doll namesake.
Rated highly in his native Holland, he is regularly nominated in the same categories as Tiësto and Armin van Buuren in national DJ awards. For our money he transcends the type of DJ that looks rooted behind the decks: dude even stage dives. Respect!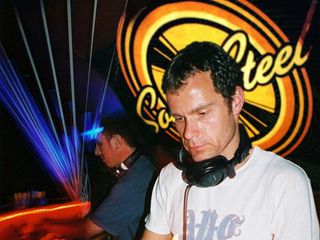 Solid Steel DJs
Founded by Coldcut in 1988 on Kiss FM, the Solid Steel radio show now gets beamed to over 36 countries, and showcases the talents of the world's best DJs and their broad range of beats.
The resident selectors are broken down into 'old' and 'new' guards, with Matt Black and Jon More holding their end down with DK and Strictly Kev (pictured above), who warrant their own places on this list anyway.
As part of the 20th anniversary new recruits Boom Monk Ben, Cheeba, Moneyshot and Ruckus Roboticus were brought in to keep the show at the edge of dopeness.
Several CD mixes have been released from the likes of Scruff, Kentaro and Amon Tobin, and recent video sets from Hextatic hint at exciting new A/V directions for the station.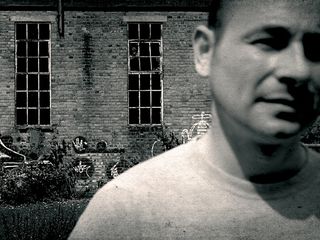 DJ Andy Smith
Ever since his peerless Document mix series kicked off, labels have flocked to Andy for his impeccable skill, style and selection. Whether it's reggae giants Trojan letting him loose in their vaults, or collecting deep funk, Latin and northern soul for Record Kicks, Andy is the go-to-guy.
On the DJ circuit he ain't no slouch, either. His hip-hop skills have served him well, and those lucky enough to have caught him on early Portishead tours would have been blown away by his Road Trip warm-up routine.
Andy is also a fearless digger, constantly on the hunt for the next jaw-dropping gem to set him apart from every other DJ. Not that he need worry about that…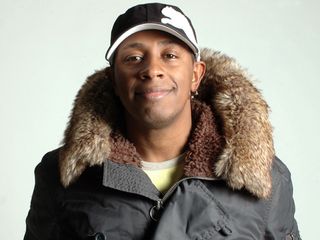 DJ Marky
He describes himself as a "really juicy orange. Bursting with flavour and energy," and who are we to disagree? This bouncing Brazilian DJ burst onto the drum 'n' bass scene in the late '90s after jungle don Bryan Gee spotted him spinning in São Paulo.
He quickly established himself as a highlight of many a bill, and showed the Brits who made the music that the genre had some real global love.
Whether it's his furious pogoing behind the decks, his Latin-infused selection of rollers or his madcap scratching that garnishes the top of his faultless mixing, Marky is a treat for the eyes and ears.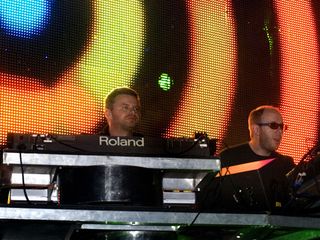 The Chemical Brothers
Back when they operated under The Dust Brothers moniker in the early '90s, Tom Rowlands and Ed Simons were a breath of fresh air on the London DJ circuit. The legendary Sunday Social Sessions in the basement of The Albany pub saw the duo pump out sweet soul, angry punk, block-rocking hip-hop, Beatles bangers and acid techno to a jam-packed faithful.
While not as technical as their hero Andy Weatherall (they went as far as to say they couldn't even DJ in early interviews), their incendiary mix had the social elite dancing on tables and passing the poppers round.
As The Chemicals, they went on to become one of the biggest draws in dance music, and their style became less adventurous, but keep 'em peeled and you might just hear them drop one of the signature curveballs that made their name.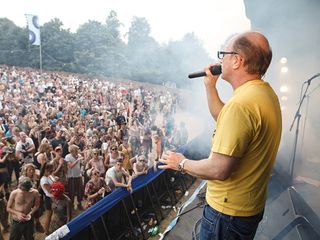 David Rodigan
Ram Jam Rodigan is the king of the dancehall. From J.A to the UK this fearless reggae don dada has been bringing his super-rare specials to the party for over 30 years.
He's a Sony Radio Academy Hall Of Famer, and his dub plate-heavy sets have seen him finish victorious in clashes against next man's sound systems countless times.
A true legend whose love of Roots music only seems to grow and grow, he still plays all over the world to a loyal fan base, and still schools the masses on his Kiss FM show, Rodigan's Reggae.
And, yes, people are still aghast to learn that this sound boy killer is an aging, middle-class white man, with a bald head as shiny as his prized dubs. Yes, my selecta!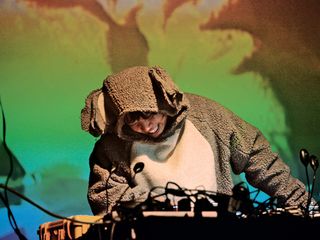 Kid Koala
Kid Koala is animated. Unsurprising, really, as he's an accomplished cartoonist. Catching him cutting up drunken trumpet riffs and crabbing on the up-faders always makes for an ear and eye-popping spectacle, but what makes him so cool is that everything he does is surprising. From the weird and wonderful crates he digs in, to turning up to gigs in giant animal costumes, he never disappoints.
This Ninja Tune signing also translates his silly, supremely technically gifted DJ style to his albums. They come off like live cut and paste trawls though charity shop bins, sliced together with the demented fervour of some kooky geneticist. This Dr Moreau's Island of crazy critters only has one aim: to move them dancing feet. A true one-off…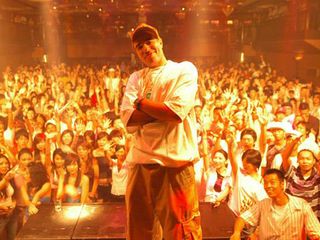 DJ Cash Money
This Philly rap star dominated DJ battles in the mid to late '80s, even posing with his trophies on 12-inch covers with his MC, Marvelous.
He helped invent the Transformer scratch with other Philadelphian DJ luminaries such as Jazzy Jeff and Spinbad, and drove what would be known as turntablism into the mainstream.
Pushing scratches and juggling to new levels gave him a fearsome reputation on the circuit, and made him an inspiration to many that followed.
He not only changed the game, but he's one of the only old skool pioneers who can still take out the new cats on the scene today.
Still touring, still tearing. Still wearing a t-shirt that says "if it don't ch-ching, don't gimme a ring!"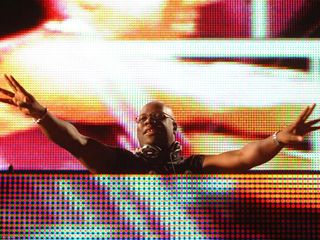 Carl Cox
Back in the day, no Fantazia-style rave tape pack would have been complete without at least one C90 being taken up by Carl "The Three Deck Wizard" Cox. One of the original superstars of the dance music scene, Carl would go on to rack up many firsts, and continue to push the limits of what a DJ could be.
When DJ magazine ran its first ever rundown of the world's top hundred DJs in '97, Carl was rightly their inaugural winner. As the Millennium broke at the stroke of 2000, it was the gap-toothed DJ who did what no other could and traversed two separate time zones by private jet to ring in the bells twice. Legend.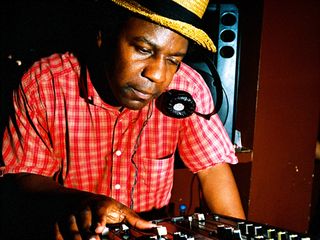 Norman Jay MBE
From the warehouse rave-ups of the '80s to becoming a Member of the Order of the British Empire in 2002, Norman Jay has had one hell of a ride so far - most of it taken on his fleet of beloved Chopper bikes.
The kaleidoscopic range of music he loves and plays has always set him out as an eclectic DJ, but the cornerstone of the groove always joins the dots. Whether he's deftly spinning a rare soul joint into a deep house number, or moving through heavy reggae into head-nod hip-hop, Norman always keeps the crowd moving.
For proof, ask anyone who has got seriously down to his Good Times Sound System at The Notting Hill Carnival.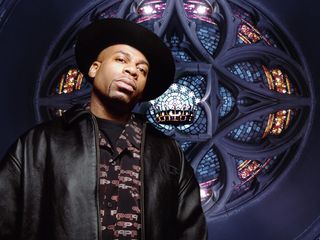 Jam Master Jay
The MCs of Run DMC may have been at the forefront of the crew, but Jam Master Jay was always the backbone. By cold rocking the funkiest doubles on the Technics, Jay proved that the DJ could be a band. Armed only with two copies of a Bob James, Billy Squire or Aerosmith record, the hip-hop icon could re-contextualise eight bars of drum breaks into the basis for a whole new song.
Run DMC have been called the ultimate hip-hop group. Was Jam Master Jay the ultimate hip-hop DJ? Certainly new skool jocks like Z-Trip think so, and take time out in their sets to do tribute routines in his honour.
Before his untimely murder in 2002, Jay founded the Scratch DJ Academy to push forward the art form of DJing he helped pioneer. RIP brother. The turntables might wobble, but they don't fall down.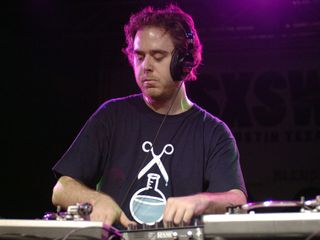 Cut Chemist
What makes a perfect DJ? If we were more schooled in the study of science we would break it down as a chemical equation, befitting the status of our next DJ. But suffice to say, when it comes to Cut Chemist, the elements are there.
He's part mixtape king, club rocker and live DJ for funk bands and rap crews, equal measures cut and paste production guru, beat maker and crate digger. Plus, his live shows catch fire quicker than a length of magnesium ribbon.
Recent gigs on these shores have seen him rocking two Technics decks, two CDJs, Serato Scratch, 45s and 12-inch records. Not to mention a mic to record quick conversations with crowd members to immediately cut up over his set. School is definitely out when Cut Chemist is in.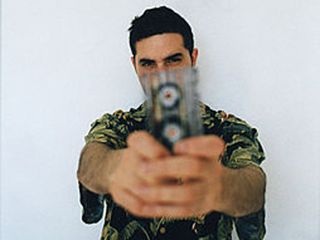 DJ Yoda
Journalist, turntablist, VJ and recognised breakfast cereal aficionado, DJ Yoda is a man of many talents. From his early mail order Jew's Paid tapes, through to his commercially available How to Cut & Paste series, he's been big in the mix game for a hot minute.
His hip-hop skills, cheeky sense of humour and old skool philosophy that if it makes you dance, he'll give it a chance, have gained him a reputation for sets filled with snap, crackle and pop.
Today he's rightly regarded as one of the world's finest visual DJs and takes his big screen setup around the globe to a captive audience. We don't know if it's seeing him scratch up Flight of the Conchords or cutting up Carlton's dance from The Fresh Prince that makes us laugh most… Either way, we're too busy boogying and eating Yoda-brand popcorn to care.
Oh, and when given the opportunity to live score a film, other DJs went all pretentious, and Yoda rocked The Goonies.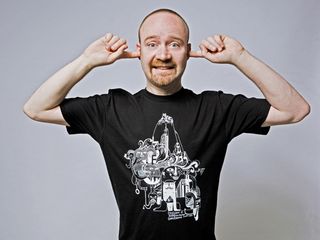 Mr. Scruff
Andy Carthy has never dropped a beat in his life. No one we've met has ever compared his mixing to the sound of "a suitcase of shoes falling out of a loft". Needless to say, he's tight, which is no mean feat seeing as he regularly plays five- or six-hour sets, making the pilgrimage from genre to genre, and from one end of the BPM scale to the other.
He also bounds up this list because of his taste (and we're not talking his delicious chlorine-free teabags - incidentally, the best selling brew in Harrods). He remains true to his guns and plays what he likes.
A rarity in a generation of bandwagon-clambering DJs, his Keep It Unreal nights have the crowd losing it to songs they've never heard of, and may never hear again. Not just a DJs DJ, then.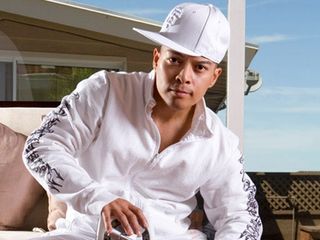 DJ Qbert
Many mere mortal DJs wonder if Qbert is of this Earth, such are his skills. Under different team names and line-up changes he dominated the DMC battles in the early '90s, revolutionising the way sets were put together. At the time it was even rumoured that he was banned from the comp to give others a chance of winning.
Then, as the goofy head of the many-tentacled Invisibl Skratch Piklz crew, he brought the focus of turntablism over to the West Coast, much in the same way that Dre did rap. During his reign he'd adapt, invent and push scratch patterns into the next
dimension. But far from keeping these intergalactic secrets to himself, he schools the next generation via multi-angled DVDs, scratch dictionaries and now, the online Qbert Skratch University.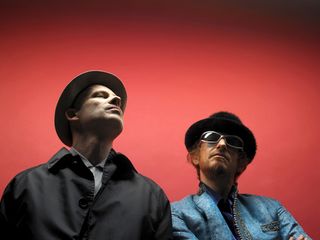 Coldcut
The term 'journey' is often bandied about when it comes to describing a DJ's mix. Most people bleat it out after being taken from deep house to funky house, but that's just cobblers.
Coldcut (AKA Matt Black (pictured right) and Jonathan More) really get the road map out, plan the rest spots, Post-It the points of interest, and completely disregard any requests for a pee break.
What cemented this reputation was their epic (another overused term) Journeys by DJ mix. It was 70 minutes of madness, pure and simple. Hipsters rapping on God from smoky jazz clubs; sublime folk a capellas riding American avant-garde pieces; hip-hop making way for Jungle programming; and finally, the Doctor Who theme.
These Ninja Tune head honchos took us all on a journey into sound, and don't even get us started on the leaps they made with VJing…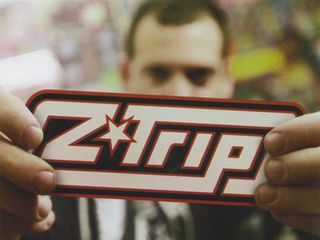 DJ Z-Trip
Whether it's opening for The Rolling Stones or sitting in with Letterman's house band, Z-Trip is always rocking out. This DJ Hero tops 'best DJ' lists in his native US, thanks to his death-defying leaps between genres on the decks. classical music, metal, folk, and, of course, the hippa-to-the-hoppa all get the treatment.
He was doing mash-up music live before bootleg beats were spliced together on computers. And pre-Serato he would amaze crowds with the sheer number of dope records he could get through in a set.
He's sure to be remembered for his killer routines that include scratching the heck out of Janis Joplin over DJ Shadow, and rolling the exponential drums of Alphabet Aerobics over Hall of the Mountain King from Peer Gynt.
Z-trip: We salute you.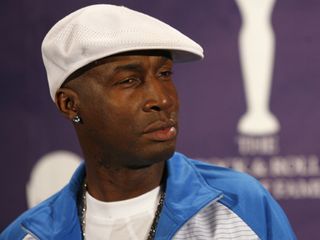 Grandmaster Flash
As one of the Holy Trinity of DJs who invented hip-hop, Flash stands out for breaking the most ground. Herc was there first and isolated the break, and Bam had the records, but Flash couldn't be touched for deckmanship.
In 1973 DJs were considered crazy for touching records, but Flash developed a Quick Mix Theory to tear them up. He approached DJing studiously. He used stickers to mark out the records, invented a Peek-A-Boo system to pre-fade listen to the next tune, and experimented with different torque powers of decks and stability of needles before 'DJ setups' could be bought out the box. He even claims to have invented the slipmat.
The art of playing records experienced a renaissance thanks to Flash's Adventures on the Wheels of Steel. He is the daddy of modern DJing.