Stone Sour's Josh Rand: the records that changed my life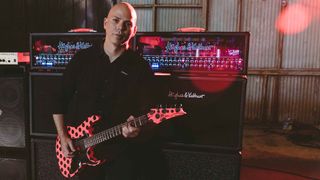 Hydrograd
"For me, the newest secret weapon is a pedal I picked up from Electro-Harmonix called the Talking Machine," reveals Stone Sour guitarist Josh Rand, sat inside the blissfully cool, air-conditioned Gibson Guitar office on a feverishly hot day in the English capital.
"It's engaged for a lot of the main riffs throughout the record. That pedal really surprised me… I picked it up purely because it sounded funky and unique; I had no idea I would end up using it so much."
The new addition would serve the guitarist well during the long recording sessions for sixth studio album Hydrograd. More than any other recording he's committed his name to, Josh spent countless hours dialling in the right guitar tones - adopting a new mentality that, despite adding to the workload, paid dividends in the sheer breadth of guitar sounds heard across its 14 tracks…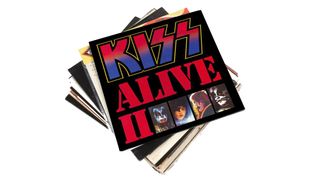 1. Kiss - Alive II (1972)
"I must have been about three when I first heard this. My family have told me stories that I knew all the KISS lyrics at such a young age and there are photos between three and five of me with KISS shirts on. My uncle lived with us for a bit - he was a bit older, and that's how I got turned onto their music.
"I could have gone with any of their fourth, fifth or sixth records - Destroyer, Rock And Roll Over or Love Gun - but I just love the energy of the live records. This one makes the most sense because it has all the songs I like, and I'd say the live versions are better than the studio ones."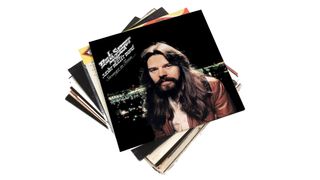 2. Bob Seger - Stranger In Town (1978)
"This might surprise some people. Growing up in the mid-west, Seger was like a god out there. My parents played the hell out of it and now it's almost like a comfort record for me. I know every note to every song. I feel like this album could be a greatest hits of his.
"It's a very energetic and diverse record, from start to finish. Hollywood Nights has this really driving tempo and Old Time Rock And Roll is a classic, then you have the ballad-y stuff. It might surprise people, but I think it's such a fantastic record. The musicianship of this band on this album and others is as good as any!"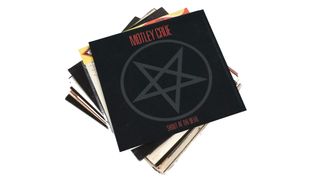 3. Mötley Crüe - Shout At The Devil (1983)
"I kinda bounce back and forth between this and Too Fast For Love. I decided to go with Shout At The Devil because it had just a bit more impact on me. Again, it's a band my uncle turned me onto and my parents actually hated it! I played the shit out of it, over and over again.
"It was kinda the beginning of me breaking away from what my parents were listening to - Bob Seger, Elton John, Led Zeppelin, Billy Joel and all that stuff. Mötley became the first band for me - they were my band, not just one of the bands the family were listening to.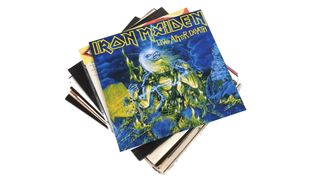 4. Iron Maiden - Live After Death (1985)
"This is the greatest live album ever recorded. Every song is better than the studio version… it's just awesome. All the harmonies and leads from Dave Murray and Adrian Smith are unbelievable. I love the sheer power Bruce Dickinson has on this record, too.
"All three of the guitarists are great, but I would probably lean more towards Adrian from a songwriting standpoint. Wasted Years is my favourite song by them overall, but they're all fantastic players that complement each other well."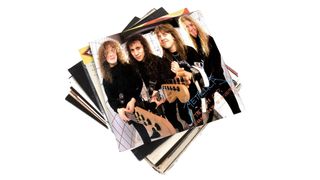 5. Metallica - The $5.98 E.P.: Garage Days Re-Revisited (1987)
"I could have picked any Metallica record, and of course everyone else will have gone with fuckin' Master Of Puppets, haha! The reason I chose this is because it marked the beginning of me wanting to play an instrument.
"I started out on bass guitar and all I wanted was to be Jason Newsted. So I'd spend hours trying to play these songs. There's energy through the entire thing - they took these five covers and truly made them their own songs."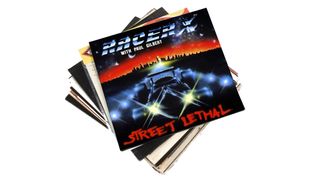 6. Racer X - Street Lethal (1986)
"A friend of mine's older brother turned me onto this band. At the time, people would buy records to try them out - it wasn't like today where you have iTunes or YouTube to listen to things. You had to take chances. It was through word of mouth or just finding an album cover you liked. I was told to check out this guitar player - and what I heard was so good, it made me switch from bass! Hearing Frenzy for the first time was a mind-blowing experience for me.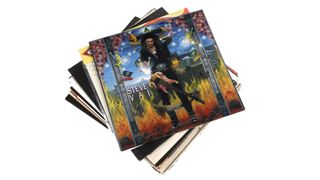 7. Steve Vai - Passion And Warfare (1990)
"Arguably, the greatest rock instrumental ever recorded. I was going back and forth between him and Satriani, but chose Vai because he's phenomenal and doesn't get enough credit for scoring all the orchestration behind him.
"There's so much going on there… if you listen to the naked tracks with his leads removed, it's crazy how much stuff goes in and out.
"From a rock guitar standpoint, how do you even top that? It's such a ride, with songs like For The Love Of God, Ballerina 12/24, Blue Powder, The Audience Is Listening not being just the same thing over and over."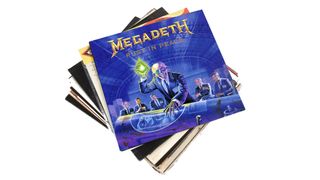 8. Megadeth - Rust In Peace (1990)
"Most people would probably pick Peace Sells… but for me, the reason I love this one is its addition of Marty Friedman, who used all these exotic scales. I try to do the same thing: learn all sorts of different phrasings.
"It's such a great record from start to finish. On Holy Wars… The Punishment Due, Rust In Peace… Polaris, and Hangar 18, you can tell the band were firing on all cylinders on this record. There was a refocused Dave Mustaine, his writing was great, his singing was great - it's just an awesome metal album."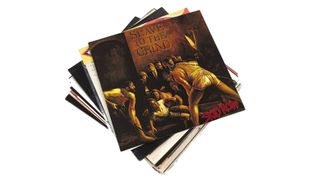 9. Skid Row - Slave To The Grind (1991)
"They came out and had so much success with the first record - and then they completely changed for this one. Think about it: going from songs like I Remember You and Youth Gone Wild to this, you can really notice the new heaviness to it.
"The lyrics went from poppy hair metal to a much deeper meaning, while guitarists Snake and Rachel Bolan's songwriting got better. Everyone was playing great and this is Sebastian Bach at his best, in my opinion."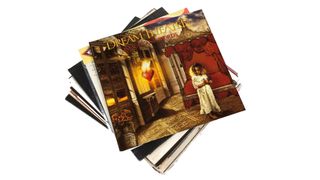 10. Dream Theater - Images And Words (1992)
"It's one of the few records I can remember everything going on around me the first time I heard it. I was with a friend listening to the radio in the car - all of sudden it got really riffy. Then you could hear Petrucci shredding through this and that, so we drove straight to the record store so I could get it.