Richie Kotzen picks 10 essential guitar albums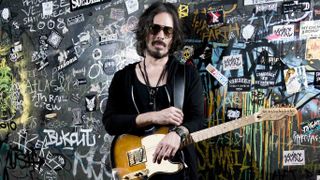 Salting Earth
When Richie Kotzen picks up his guitar, it literally speaks through him. Those familiar with the American singer/guitarist's work or who have seen him live will know he occasionally hums along to the runs he's executing, effortlessly showcasing a level of musicianship very few indeed ever get to. He embodies the kind of player that's unequivocally in tune with their instrument, and able to improvise using purely the mind's eye.
After spending the past few years focusing on supergroup side-project The Winery Dogs, featuring virtuoso cohorts Billy Sheehan and Mike Portnoy, he returns in 2017 with latest solo effort Salting Earth.
"I've been a solo artist my whole life," says Kotzen.
"That's what I am… that's what I'll always be. I'm on record number 21 over here! I love The Winery Dogs, though I never really intended for it to be more than getting together with two legends, making a record and doing some shows. Because the band was so well received, we jumped back in and did one more album.
"It was a lot of fun, not that the band's over or anything like that - my door is always open - but now it's time for me to go and do what I do best. Those guys have some big things coming up… Mike Portnoy is always three steps ahead of everything!"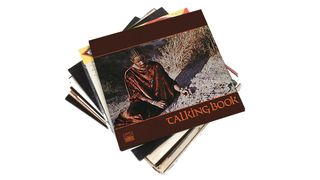 1. Stevie Wonder - Talking Book (1972)
"This is going to sound bizarre… but I'm not really a guitar guy. I don't really listen to guitar records, but there are definitely some with great guitar playing that really shaped me.
"Talking Book is definitely one of those - I've always found the recordings on this album are just fantastic. They perfectly fit the songs in a way that I love to hear. As a kid, this is a record I used to play over and over again on repeat."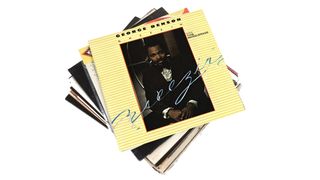 2. George Benson - Breezin' (1976)
"I know there are other George Benson records that have more over-the-top guitar playing, but this was the one I heard as a boy that inspired me to try and pick up a guitar to figure out what he was doing.
"It's hard to say where his influence is evident most - I can't dissect myself to the point of saying what came from where. My playing is more a collective result of everything I loved growing up.
"That said, George was famous for singing the lines he was playing simultaneously… which is certainly something I've incorporated into my repertoire. I'm sure it's because I saw him do it at one of the first concerts I ever attended as a kid."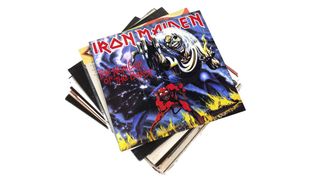 3. Iron Maiden - The Number Of The Beast (1982)
"This is a crazy turn and a completely different style, but TNOTB is another one I blasted in my room growing up… I actually wore out my first copy of it! I don't think I air-guitared to anything as much as I did this record!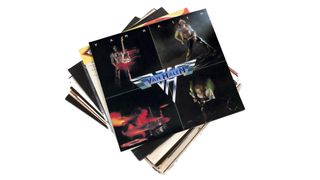 4. Van Halen - Van Halen (1978)
"The funny thing about me and Eddie Van Halen is that the first time I heard him play was actually on Michael Jackson's Beat It. We were coming home one night with my parents, I was in the back of the car and they were about to turn the radio off. I was screaming, 'Wait! I need to hear the DJ come on and say who played the solo!' He never said anything, so I later learned it was Eddie.
"I went back and researched him, getting that record. I think Eruption might even be the first thing I ever tried to figure out by ear. I remember sitting to slow my down my turntable and learn that pattern he plays at the end, and never quite getting it right.
"Other people have nailed it and got it sounding exactly like him, but I've never been able to do that. I try to do things in my own way and put my own twist on it. This record also has You Really Got Me, Ice Cream Man… it's way up on the list for me!"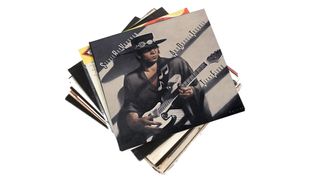 5. Stevie Ray Vaughan - Texas Flood (1983)
"This is the record with the song Lenny on it, if I'm not mistaken. The chords to this instrumental piece were what me and buddies would sit in my barn studio jamming loops of, swapping around…
"We would marvel over his tone and it was through him we learned tone comes from the hands and your phrasing. Sometimes the gear doesn't matter… it just comes out of the hands."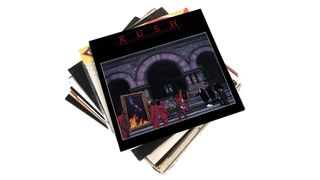 6. Rush - Moving Pictures (1981)
"Here's another record from my past that really influenced me. From a guitar perspective, the solos were so musical and unique. I don't even think the guitar sounded like a guitar on some of the things Alex Lifeson did.
"I can remember learning Tom Sawyer, Red Barchetta and YYZ in my covers band early on. Figuring out those songs and learning those lines really helped develop my ear and challenge me."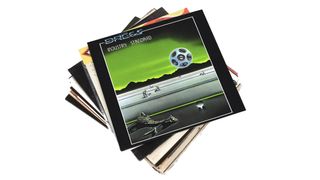 7. The (Dixie) Dregs - Industry Standard (1982)
"I got into The Dixie Dregs through a local band that were playing in my area. They had an outstanding drummer and guitarist, and used to do one instrumental song called Bloodsucking Leeches…
"After hearing the song, I asked the guys what the piece was and who wrote it, which is how I discovered them. Again, a big part of my development came from learning the different parts and solos played by Steve Morse."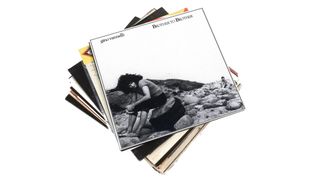 8. Gino Vannelli - Brother To Brother (1978)
"I used to play this record all the time, especially because it had the song Appaloosa on it. I don't know who the guitar player was, but it was one of the most shredding tracks of that era.
"The drum track is pretty over-the-top, too! I used to rock out to it in my room all the time, and never quite figured it all out correctly, but what I did take out of it would later influence me greatly."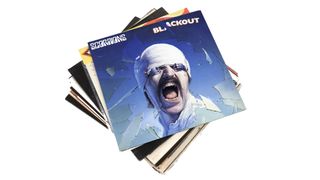 9. Scorpions - Blackout (1982)
"There's a song on this called No One Like You, which has one of the coolest guitar solos of all time. I love the way the harmonies are layered in there.
"Again, it's another record I air-guitared to as a kid, probably a million times overall! This wasn't one of the Uli Jon Roth records - it was Matthias Jabs that played lead guitar at this point of their career."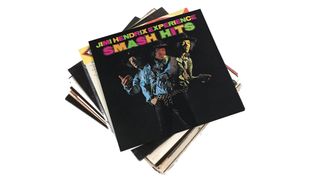 10. The Jimi Hendrix Experience - Smash Hits (1969)
"I didn't have the original albums, but I remember learning all the classics like Purple Haze, Fire, Wind Cries Mary, Hey Joe from this compilation… It was the only Hendrix record I had growing up.