NAMM 2023 live report: rolling news from the world's biggest music-making gear show
All the hot new guitars, synths, drums and other products as they're announced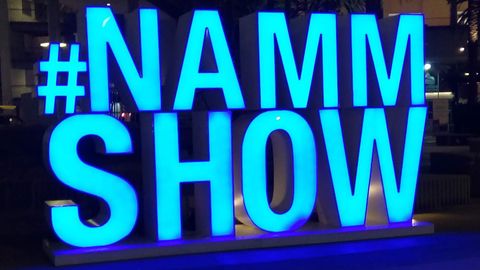 (Image: © Future)
NAMM 2023: Slotting into the distinctly unfamiliar month of April - but the very familiar surroundings of the Anaheim Convention Center in California - the 2023 NAMM Show is here, and it's promising to be... well, what exactly?
With many of the big players staying away - Fender, Gibson, PRS and Roland to name just a few - there was a danger that NAMM 2023 could have been distinctly lacking in the joys of spring, but it's looking like fears that we were approaching 'damp squib' territory were unfounded.
The good news is that there is plenty of new product to talk about - read all about all of it over on our NAMM 2023 hub page - and as the show kicks off for real, there's bound to be more to come.
And the even better news is that, whatever guitar, music tech and drum truffles turn up on the show floor, our hound on the ground will be there to sniff them out. Back in the UK, we'll be offering our own 'sideways' commentary on events, too.
You can expect this live blog to be updated from now and throughout the weekend as we start to get a glimpse of the good stuff, so keep it 'right here', as they say.