Klaus Schulze's favourite music software
Logic Pro X
"My bread-and-butter DAW since it first came out for the Atari - when it was still called Notator.
"As it allowed for heavy use of the first MIDI-sync interfaces, it became my weapon of choice, especially as you could cascade multiple Unitor MIDI interfaces with it. I stuck with it up until Logic 7, but I do use 8 for occasional projects. Pro X is just not for me. Some of my favourite older plugins wouldn't be compatible with the new 64-bit-only version, so updating would cause me a lot of headaches."
Steinberg Voice Machine
"When it comes to treating single audio tracks that contain vocals or even solo instruments, I always have this in my standard channel strip.
"It was discontinued a long time ago, but it still gives me a lot of options for shaping or deforming single audio tracks - not in the most conventional sense, maybe, but I love what it can do when you approach it courageously!"
Steinberg Plex
"Another one of those early Steinberg plugins that was discontinued some time ago.
"I don't often use it as an 'instrument', but it's useful for triggering other sound generators. Plus, I like the step-sequenced filters: they can be applied anywhere within the DAW."
"Basically, I love everything from the Spectrasonics guys - Stylus RMX and Trillian are always in my standard setup. Stylus provides simple grooves when I need something quick and dirty; Trillian helps me out when my Studio Electronics Midimoog is having a truly bad day; but Atmosphere is my favourite. For me, it's even better than Omnisphere, as you always end up spending too much time fiddling!
"Atmosphere has lots of beautiful pad sounds - always inspiring starting points - plus it's so easy to control and transform the sound while I play. Just the way I like it!"
Read more about Spectrasonics Atmosphere
Klaus Schulze' album Silhouettes is out now on SPV.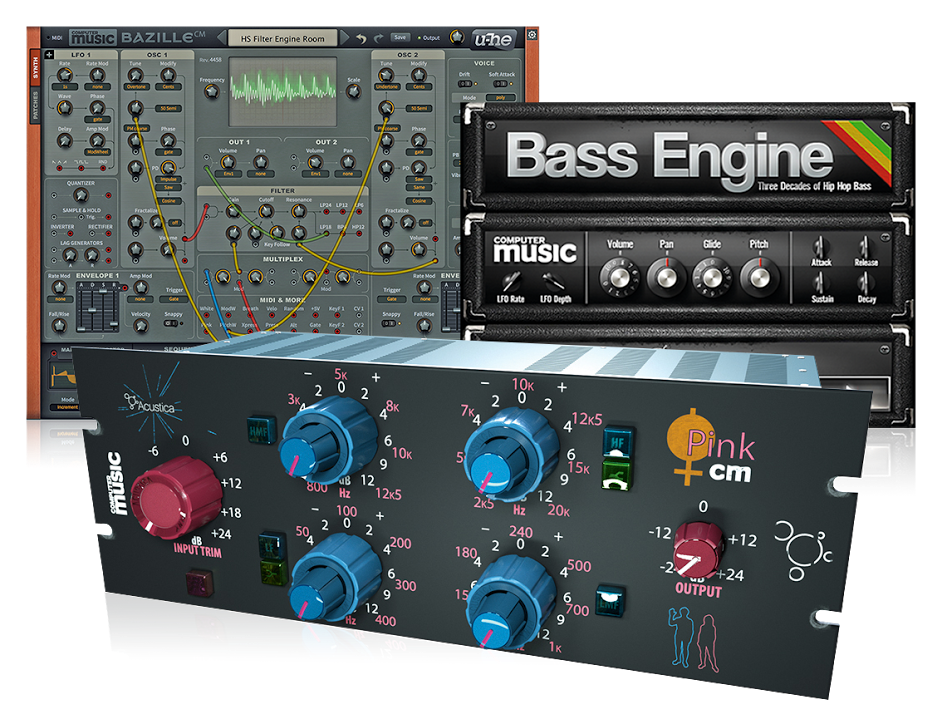 Get over 70 FREE plugin instruments and effects…
…with the latest issue of Computer Music magazine