Joanne Shaw Taylor talks Nashville sessions, Kevin Shirley and new album Wild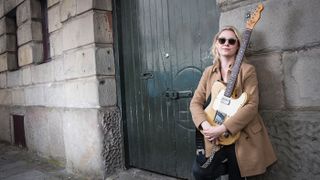 Introduction
Joanne Shaw Taylor is asserting herself as the star of British blues on latest album 'Wild'. But it took a step into the unknown with Joe Bonamassa's producer to make it…
Being a blues guitarist can be a hard road to travel in this day and age. Without mainstream support, battles are won on smaller stages across the land as artists carve out their reputations the old way and win a fanbase one gig at a time.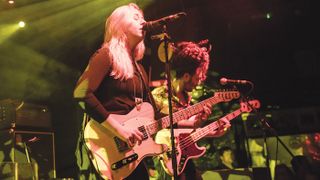 Don't call me Shirley
You're good friends with Joe Bonamassa, did he give you any kind of heads-up on what Kevin was like to work with as a producer?
"I don't think I really spoke to Joe about it, actually. We are such good friends - he is like my big brother - that I didn't kind of want his opinion, I wanted to have a separate experience, in that I was worried that he would say something and I would get it stuck in my head.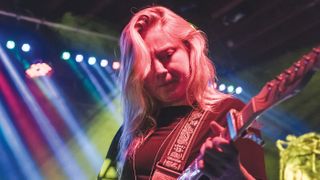 Something from nothing
That must have been quite a nerve-wracking experience…
"Yes, I realised when I got to Nashville and I had a week there without Kevin. I landed and walked straight in the next day with the songwriters and I sat in my hotel that night and was like, 'You've got nothing. You are literally recording an album and the pressure is on because you are doing your first one with Kevin and it's your own label and you've got nothing, kid.'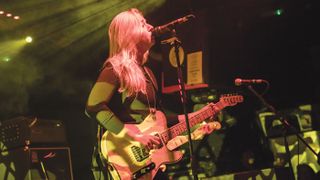 Off the chart
In that it can push you?
"Oh yes, absolutely, and if you are recording in that space of time, you need pro session guys who are used to adapting to different artists and listening to the song and don't know me too well or have preconceived ideas about what I might want.
"They did what was best for the song. I think the most intimidating thing for me still is the fact I have zero theory [knowledge]. I can't read music and I basically know what key I am in and that's about the extent of it. I don't know the names of chords."
A lot of players are like that, though…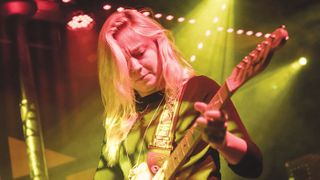 Strat's the stuff
Did you gravitate towards a Strat at any point?
"I did for the first time on this album. I love Strats but I think for me, because it was my first guitar when I was about 13 and I was so focussed on Steve Ray Vaughan for a year, every time I touch a Strat, I just go back to a bad Steve Ray Vaughan impersonation but we actually used one.
"Rob [McNelley, session guitarist on Wild] had a lovely '65 Strat and we used it on Wannabe My Lover. You just can't get that Strat tone out of a Tele… you can't beat that Strat tone for that rhythm."
It really is that Stevie Ray thing…
"I can't get round it, it's ingrained in the fingers now. Everything is a bad Cold Shot with me on a Strat [laughs]"
Have your blues influences changed over the years?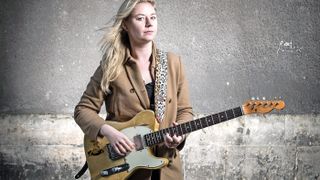 Pushing the button
Was Kevin Shirley pushing you into new areas as a player that you hadn't been before?
"Yes, definitely as a singer as well. With the cover of Wild Is The Wind, it's a song I just couldn't wrap my head around and it took a while, but again, I trusted him on it. As a player, not too much in that I think that was one thing he was pretty happy about. I think he wanted to push me vocally more, I think he felt I was a bit more capable of branching out of the typical kind of stuff I had been doing.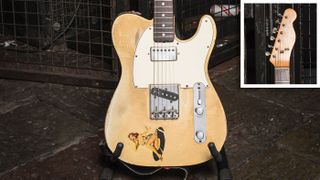 Shaw things
The essential gear in Joanne's rig...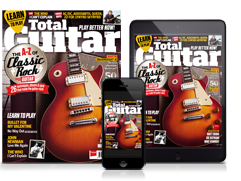 Stay up to date with the latest gear and tuition.
Subscribe and save today!