At the start of the month, the Foo Fighters pulled together a who's who of rockstars for a musical marathon that will go down in history as one of the greatest lineups to ever grace Wembly's stage. The lucky attendees of Wembley Stadium were treated to the rock gig of the decade, with energetic performances from the likes of Queen and Brian Johnson, a reunited Them Crooked Vultures, and a masterclass of technique from Rush - not to mention a surprise appearance from Paul McCartney.
Now, you'd think one concert of that magnitude would be enough, but today, Dave Grohl and co. are taking to the stage again to honour their late drummer and friend, Taylor Hawkins, with yet another mega-show. Taking place at the Kia Forum in Inglewood, California, this star-studded tribute promises to be just as thrilling as its British counterpart, with many big names added to the bill in the last few days. US fans can expect exhilarating performances from the likes of Tool's Danny Carey, Soundgarden's Kim Thayil and Matt Cameron, and Motley Crue's Tommy Lee, among many others.
How to stream the Taylor Hawkins tribute concert
While the London concert was available to stream live on MTV's YouTube channel worldwide, unfortunately, that stream isn't available for the LA show.
There is also no official word about whether the show will be available on-demand via Paramount+, like the London concert. We are really hoping that they release footage of the show in some capacity, as if it's anything like the first tribute, it will be a night to remember!
Now, while you may not be able to watch the LA concert, the London performance is still available in its entirety via Paramount+. Paramount's streaming service is available for $4.99/£6.99 a month and contains a wealth of TV shows and films, as well as the Foo Fighters' love letter to their fallen bandmate.
It should also be said that Paramount+ offers a generous free 7-day trial, so you can sign up and try it out before you part with your hard-earned cash.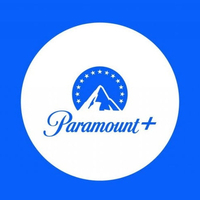 Paramount Plus: $4.99/£6.99 a month
This fully-loaded streaming service is available for $4.99/£6.99 a month, and you'll gain access to not only the Foo Fighters tribute concert but a slew of great TV shows and movies.
How to watch outside of your permitted broadcast area
So you want to join the celebration of this larger-than-life drummer, but unfortunately, Paramount+ is not available in your country? Well don't worry, all you need is a VPN.
These Virtual Private Networks are used to change the location of your IP address, therefore tricking the streaming service into thinking you are, in fact, viewing from the USA - or any other country for that matter. Express VPN is our service of choice and is currently available on a 30-day trial.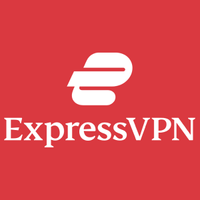 ExpressVPN: Try 100% risk-free for 30 days
Our go-to VPN has to be ExpressVPN, and the great news is it's compatible with just about any streaming device around. If you sign up now for an annual plan, you'll bag an extra three months absolutely free. Don't worry if you aren't sure if it's for you. Simply tell them within 30 days and you'll get your money back!
Who is performing at the Taylor Hawkins Tribute Concert?
Dave Grohl has made sure to populate the stage with Taylor's biggest influences and favourite musicians, with the likes of Travis Barker, Geezer Butler, Matt Cameron, Geddy Lee and Alex Lifeson, Alanis Morissette, Miley Cyrus, John Paul Jones, Chad Smith, Brad Wilk, Brian May and Roger Taylor, Krist Novoselic, Nancy Wilson, Joshua Homme, Jon Theodore, and Alain Johannes, Joan Jett, P!NK, Stewart Copeland, Chris Chaney, Gene Simmons, Nikki Sixx, Mark Ronson, Omar Hakim and Chevy Metal.
Additional guests were announced a matter of days ago, with the likes of Danny Carey, Tommy Lee, Kim Thayil, Justin Hawkins, Taylor Momsen, and Kesha all being added to the bill.
Now, Wembley were treated to a surprise performance from Paul McCartney, but we'll just have to wait until the night to see what Dave has up his sleeve for the LA audience.