Jimmy Page talks a life in guitars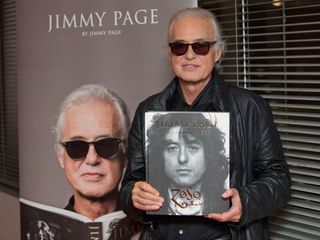 Introduction
Jimmy Page's autobiography is a labour of love that charts the Led Zeppelin icon's musical journey through over 600 photographs, including many from his private archive. Here, in an exclusive new interview with Guitarist, one of rock guitar's true giants talks about the instruments that shaped his early path from teenage pretender to star of the London session scene, Yardbird and beyond...
Jimmy Page is sitting in a London hotel talking about the book that tells the story of his musical life. He leafs through the copy on the table in front of us and points to one of the many photographs. He's about 20 years old, frozen in black and white while recording one of the innumerable studio sessions he took part in back in the 1960s.
"Do you know what's really interesting?" he asks. "There's all these pictures in here of me in the studio doing sessions with various people, and yet when it comes to Led Zeppelin, the only time that we're in the studio being photographed is across the second album. Isn't that interesting? So, pro rata, there's more of me at those studio sessions, when you wouldn't think there'd be anything. I just find it ironic. But it was interesting, sieving for gold..."
The 70-year-old Page looks dapper - all in black, silver-haired - in a wafer-thin, ageing gracefully, rock star kind of way. He's very enthusiastic about his book, very proud, and he's intrigued by the idea that its procession of pictures can also tell the story of his guitar life.
"That's what we've got to do," he says with a grin as he turns more pages and reveals the sequence from Grazioso to Les Paul to Telecaster. "We've got to try and explain what it is and why it is."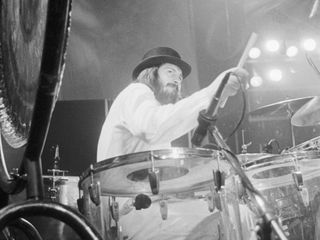 Early days
The early material in Jimmy's book is especially interesting. There are fascinating connections and links during the decisive years from the period in which he acquires his first guitars, through the studio sessions, and on to The Yardbirds and the first months of Led Zeppelin.
Page turns to a picture of himself playing live with Neil Christian & The Crusaders, supporting Cliff Richard, probably in 1960. He's got his Grazioso electric and he's on his knees with it at the front of the stage.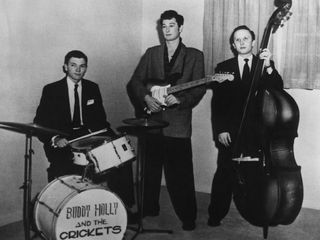 Guitars from the western shore
Were you thinking, 'Actually, I really want an American guitar'?
"Oh, this is a result of seeing and drooling over Gene Vincent & His Blue Caps, by the time they're doing Hot Rod Gang [1958 movie] and they've got all those Fenders. It was oh... my... god.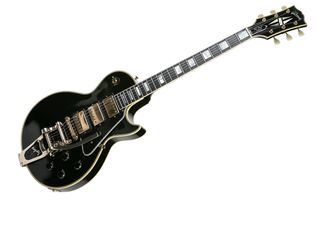 Gotta be a Gibson
There's a picture with you posing with your Les Paul Custom and some Selmer and Fender amps...
"None of it was mine apart from the Les Paul Custom - and I'm wearing clothes from John Stephen in Carnaby Street.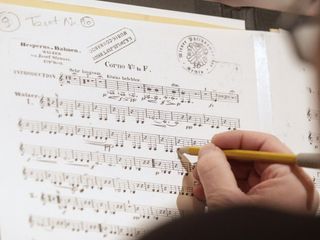 Learning the language
Did you have to read music?
"At one point, they came along and gave me a piece of music, and it had dots on it. Just a little bit. And I thought, 'uh-oh. This obviously means either: we're going to kick you out, or: you better bloody well learn to read music a bit sharpish because we've got things which are more demanding of you.'
"I'd be playing on film scores, on television adverts, on folk sessions, I'd be playing middle-of-the-road music, playing with groups, I'd be playing with singers that were from groups where they'd substituted group members with session musicians. I'd have people coming in from France, from America, right across the board, all kinds. And now I've got the hint: you better learn to read music!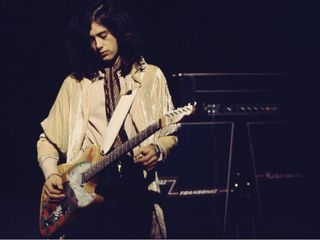 Beck, 'Birds and Teles
You joined The Yardbirds, and Jeff Beck had his Sunburst Les Paul, so you got his Telecaster...
"He came round one day in a brand new [Corvette] Stingray and gave me that guitar. It's the Yardbirds guitar, but I wanted to make it my own, and that was when I painted it.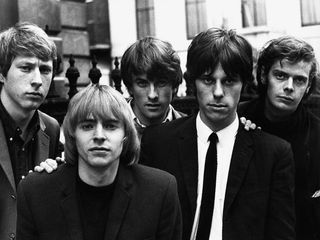 Backing Beck
You did end up joining The Yardbirds, but you started on bass...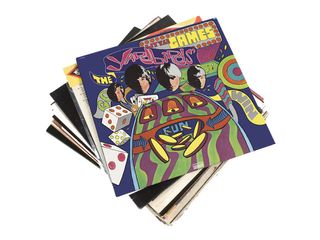 Making the Most of it
"You have no idea how quickly the Little Games album was recorded. 'Right, red light's on, take, next...' because [producer] Mickie Most didn't like albums, he only liked singles.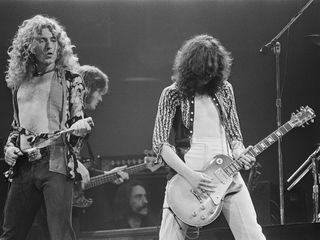 'Zeppelin takes off
So you took the Telecaster with you into Zeppelin, and that lasted for the first-album period, before you got your own Sunburst Les Paul...
"Absolutely, the first album is done on the Telecaster, because it is a transition from The Yardbirds to Led Zeppelin, it's exactly the same guitar. It's not until 1969 that I get the Les Paul, when Joe Walsh insists on me having this guitar.
"He bloody insisted, he said, 'You've got to buy this guitar!' I said I didn't necessarily need it. 'No, you've got to have it, just try it, you'll want it'. I said, 'I've already got the Custom'. 'No, no, you've got to try it!'