The small print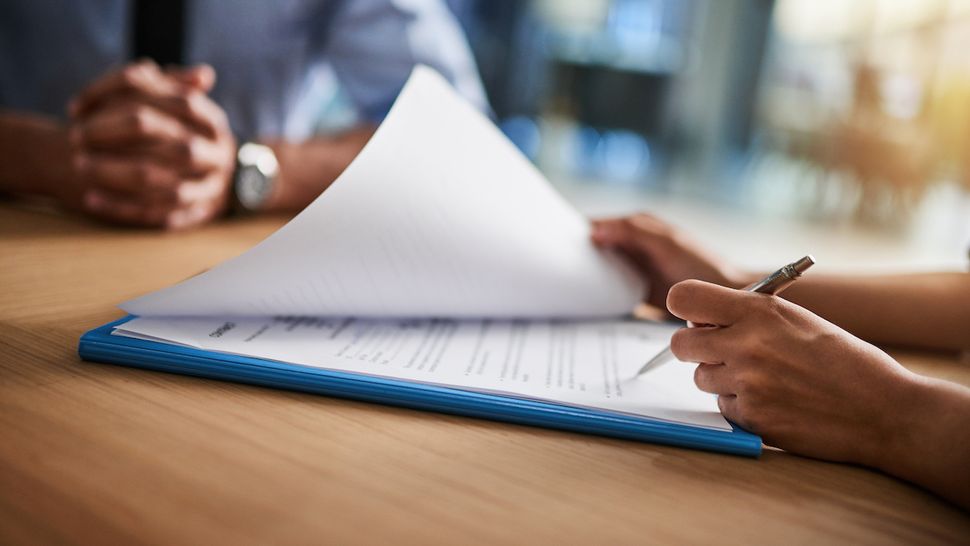 Before taking out any insurance policy you should always double check that it covers every possible musical scenario you're likely to encounter. Read the small print, check the local guidelines for every territory your music may take you and reach out to your insurer if you're unsure of anything.
Whether you've spent your hard-earned pennies on a guitar, you own a vintage synth that's growing in value, or making or performing music is your livelihood, knowing you and your gear are covered in the event of fire, theft, damage or other instrument-destroying acts of god can provide real peace of mind.
But, like every other scary financial product, arranging insurance can be a confusing minefield. It doesn't matter if you're covering a car, the contents of your home or music gear, with so many policy types and endless small print, how do you really know the policy you choose will recoup your losses or replace or repair prized gear in the worst case scenario?
To help you understand the ins and outs of musician's insurance - including how you can cover yourself as a working musician as well as your gear - we reached out to UK-based specialist insurers Insure4Music to get the lowdown on their approach to music insurance. John Woosey, founder of Insure4Music's parent company Ripe, offers his expert advice and shares some key considerations before you go all in on a policy.
John is the founder of Ripe and has overseen its rise to become one of the UK's leading specialist insurers. In 1997, he owned a successful advertising and marketing agency when he spotted a gap in the market for golf insurance, and the rest, as they say, is history. He has since built a portfolio of specialist insurance products, including musicians and music gear.
Why should I insure my gear?
"You may not consider music to be a risky hobby or profession, but there are numerous benefits to taking out specialist music insurance. Instruments can be expensive so if your gear is damaged, lost or stolen, a repair or replacement may cause a significant financial setback. Accidental damage, for example, can be very common - especially if you take your instruments out of the home. Our data shows the average damage claim costs almost £600.
"When it comes to equipment insurance, we cover: theft from your home, away from home, from a motor vehicle, or from a studio; accidental damage; malicious damage; and loss.
"Away from your instruments, you could also consider Public Liability insurance, which covers you in case you injure another person, damage another person's property or cause damage to a venue you are playing at. Our Public Liability cover includes £1m Professional Indemnity, which will cover your legal liability if you are deemed to have given negligent advice. This is also the case in our cover for music teachers.
"Additional cover includes Personal Accident - which entitles you to compensation in the event of an accident occurring whilst using music, entertainment, sound or lighting equipment - and Worldwide, if music takes you abroad."
Does my home contents insurance cover my instruments, or is it better to arrange standalone insurance?
"Our specialist insurance policy is designed with the needs of musicians in mind, so includes a range of specific benefits to that effect.
"For example, you can insure multiple instruments up to the total value of £50,000, for example, with a single item limit of £15,000. You can also extend your policy to cover loss of earnings up to 52 weeks, as well as covering the cost of equipment hire and equipment breakdown.
"Another reason why musicians choose to take out standalone insurance is to protect their no claims household insurance discount. Making a claim against your home contents policy following damage, loss or theft to your instrument may result in loss of your no claims discount and an increase in your policy premium.
"Finally, we know that music is your passion or your livelihood. We therefore aim to ensure that equipment is quickly repaired or replaced following your claim being approved, so you can continue playing with the least interruption possible."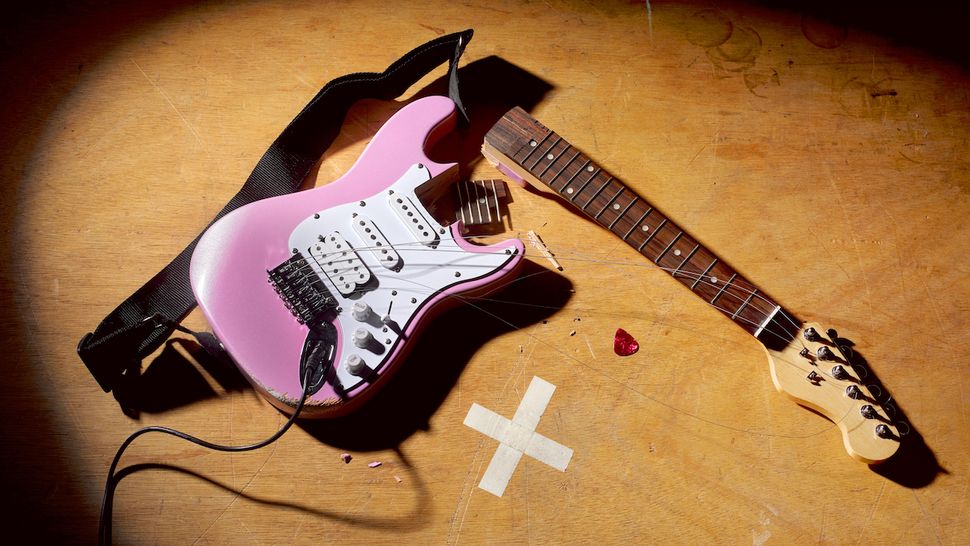 What tips do you have for insuring my gear?
"Our top tip is to always read carefully through your policy wording to ensure that what you're taking out meets your specific needs. You should also compare the various excess amounts and consider if this fits with how much you'd be willing to pay towards a potential future claim.
"With Insure4Music, you'll insure each item for its individual value, up to a total value of £50,000 with a single item limit of £15,000. If that item is less than three years old and you bought it new, we will cover on a new-for-old basis. If it's more than three years old, that item will be covered for current market value."
Is there anything I should avoid when it comes to insuring my music gear?
"We would always recommend reading the policy wording very carefully. Check the fine print as small distinctions are incredibly important in the event of you needing to make a claim. Make sure you can fulfil all the requirements of where the instrument or other gear is stored, for example, both at home and elsewhere, too. If in doubt, check with your insurance provider and they will be able to help."
I'm a gigging musician. What sort of cover should I be looking at to cover my gear at music venues or out on the road?
"Our Equipment insurance covers your equipment at home and while you're out gigging. Familiarise yourself with the details of your policy in both instances. Leaving items unattended on a stage or in a recording studio may invalidate your insurance in the event of a claim. We can also cover your equipment in a vehicle, but it needs to be stored in a covered luggage area - not just on the back seat."
I'm a home/studio musician and my gear never leaves the house, what cover is best for me?
"Our Equipment insurance covers your gear for theft, loss, and damage, too. This includes accidental damage, such as spilt liquids. The cover can also include laptops if you use one in connection with music at home."
Should I consider public liability insurance and travel insurance if I tour?
"We offer Public Liability and Worldwide insurance allowing you to build your cover. Public Liability covers your legal liability if you injure another person or damage third party property when performing or teaching. Venues may require you to have proof of this cover ahead of playing a gig.
"Should you require cover outside of the UK, you can upgrade for a small additional premium and your cover will extend to anywhere in the world for up to 180 days. You must be a UK resident. If you need travel insurance that covers medical or repatriation (excluding music equipment), you will need to take out a separate travel insurance policy."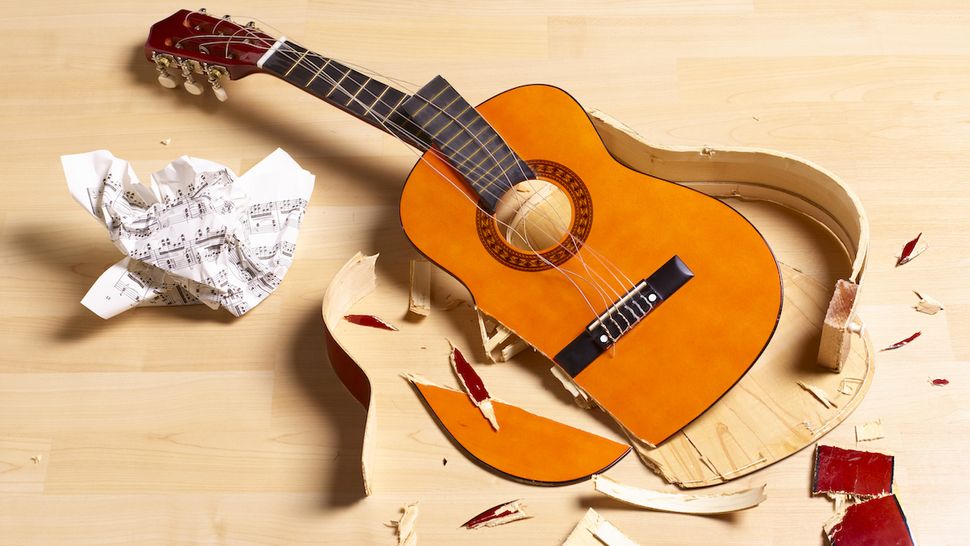 What types of cover are available for instruments? Is it similar to insuring a car - third party fire and theft etc. - or are there different levels to consider?
"Musician insurance is different to car insurance as taking out cover is not a legal requirement. However, elements of our music insurance policy can be tailored according to your needs.
"If you take out our Equipment policy, it will cover theft from your home, away from home, from a motor vehicle, or from a studio, accidental damage, malicious damage and loss.
"You can also build on this policy with Equipment Breakdown, Public Liability, Personal Accident, Worldwide cover, Loss of Earnings and Equipment Hire, which covers the cost of hiring alternative equipment should yours be out of action."
Is there anything I can't cover my instruments for?
"We won't cover your instruments for damage sustained through general wear and tear."
Music is my livelihood. If I have some gear stolen or damaged, how easy and quickly can I make a claim and replace my gear?
"Because we're specialists, we know how vital it is to get playing again following an issue. As such, all our cover options will repair or replace your equipment as quickly as possible following your claim being approved."
Is there anything I can do to help speed up the claiming process, such as taking images of my gear?
"We always recommend having evidence at hand and ready to go. For example, evidence of ownership through receipt(s) or a valuation, which will put you in a much better position to quickly answer questions from the claims team. Be aware that in the instance of theft or malicious damage, you'll need to have a police report and you should report issues to the police as soon as reasonably practicable - certainly within 24 hours.
"In the event of needing to make a claim, contact us as soon as you can - and certainly within 30 days - to get the ball rolling. Again, read your policy documentation carefully prior to, and at the point of, purchase to familiarise yourself with the steps that you need to take in a claim scenario."