Chris Cornell on Ultramega OK's essential reissue, new Soundgarden album and Audioslave reunion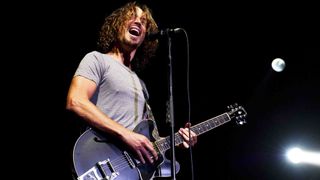 Ultramega today
When Soundgarden released their debut album, Ultramega OK, in 1988, it was with mixed emotions.
On one hand, the Seattle upstarts - which comprised frontman/guitarist Chris Cornell, guitarist Kim Thayil, drummer Matt Cameron and then-bassist Hiro Yamamoto - had landed a deal with their dream label, SST Records; on the other, the producer SST had recommended, Drew Canulette, didn't quite understand what to do with the band's groundbreaking combination of '70s rock swagger, indie attitude and punk vitality.
The resultant album showcased a heavy, uncompromising brand of alt-rock obscured behind layers of reverb. Nonetheless, critics and fans alike were able to unearth the raw songwriting gold beneath, and the record ended up receiving a nomination for Best Metal Performance at the 1990 Grammy Awards, while propelling the band to a major-label deal with A&M for 1989's Louder Than Love.
Nonetheless, Ultramega OK's production remained a chink in the Soundgarden catalogue's armour. It was something the band sought to rectify immediately following its release, but a remix was sidelined as Seattle - and the band with it - exploded.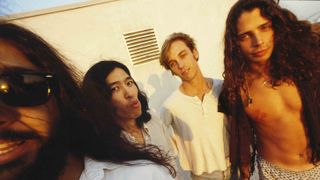 Down with SST
When you were putting that record together, what was the band's songwriting dynamic like?
"Well, it was unusual in that Screaming Life - which is our first EP on Sub Pop - was new material, and what happened was as we were doing demos, Bruce Pavitt from Sub Pop really reacted to a handful of songs we'd just recorded. Those were our latest songs, and those ended up being on Screaming Life.
"And yet we had this huge backlog of material, and as soon as Screaming Life came out, it did really well critically, and we started getting quite a bit of attention and people coming to Seattle, which had never happened before. We knew we wanted to put out another indie album, but suddenly it was crucial that we just keep going.
"We'd always wanted to put out a record on SST, so we did a deal with them, and we had all this material that was a little bit older than what was on Screaming Life. So, I think we wrote a couple of new things, and then cherry-picked from the songs that we'd been working on for a couple of years, because we'd been a band for four years by then.
"And so we just went back and picked the material. We hadn't yet had the concentrated writing period for an album. I think it was Louder Than Love, the first time that happened, where you're writing for an album and it's all new and you have to have it ready. [laughs]"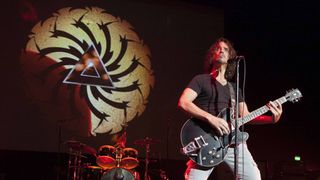 Future pursuits
Jack has done an incredible job with your early material; any chance he'll be involved with the new Soundgarden album?
"He's always on our list. I don't remember a time when his name wouldn't come out there in terms of recording or production.
"I think with Soundgarden, the idea of a producer has always been a little bit abstract, because we really started using producers mostly when we were making major-label albums. It was a big investment by the label, but we'd just make friends with them, and then we would never do anything they said - we'd never include any of their ideas. And they were in a position really of just being an engineer and that was it. And there was mostly a role of engineer when it came to producers pretty much straight through our entire career.