Amplifier's Sel Balamir on committing to tape and streamlining his guitar rig for Trippin' With Dr Faustus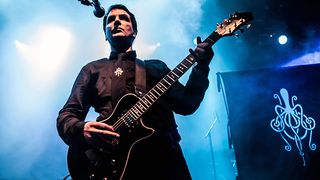 The Dr will see you now
Amplifier, as the name suggests, are a band associated with walls of sound and walls of guitar amps, although like many other things, that's changed slightly over recent years.
Their gonzo space-rock sound, with echoes of Pink Floyd, Soundgarden and Tool, has been refined over five full-length albums and countless EPs. Amplifier's 2010 opus, The Octopus took several years to realise, and rightfully earned its reputation as a sprawling classic of modern progressive rock.
Over their last two records, the wistful, romantic Echo Street and hard-hitting Mystoria, they've grown their fanbase substantially, refining their sound down into a punchier, more accessible, but in many ways no less experimental form. They've also had some line-up changes, with former Oceansize axe-man Steve Durose joining as a second guitarist and original bassist Neil Mahony departing.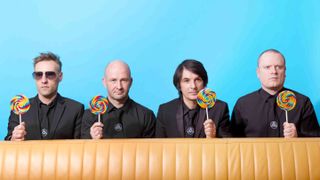 Amp revamp
In terms of equipment, Sel also found himself making a change. Gone was the wall of amps.
Normally, he says, they'd "have six amps set up, and they'd all be mic'd. We'd record everything and then get a phase lock and try and make the greatest possible sound... but we just couldn't do that."
This time, Sel went for the 'less is more' approach.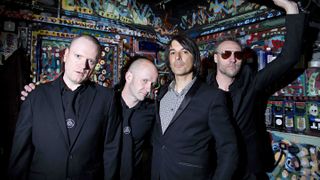 Tried and tested
The guitars are a familiar story for any fans of the band. Sel used his main six-string, a 1973 Gibson SG, for most of the tracks.