10 of the best-value used amp heads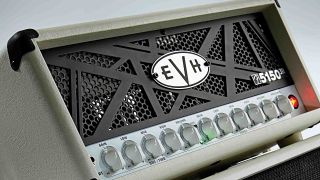 Introduction
In my most recent article I waxed lyrical about some of the world's most desirable channel-switching heads - amps like the Suhr PT100, Bogner Ecstasy 101b and Friedman BE-100. These no-holds-barred boutique amps have graced prestigious stages all over the world and are still relatively reasonably priced in the grand scheme of things.
For the price of a 10-year-old hatchback, you can stand in front of the same amp as many of the greats - and experience the work of some of the industry's finest designers and engineers first hand.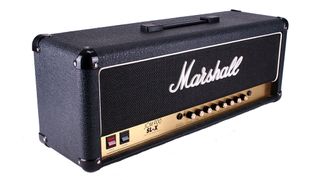 Marshall JCM900 2100/2500
Not to be confused with the relatively humdrum 4100/4500 Dual Reverb Series (which itself represents a ridiculous bargain in the Marshall world), the 2100/2500 amps were an indirect continuation of the line of MKII Master Volume and subsequent JCM800 single-channel amps, and in many ways are just as special.
It's a relatively little-known fact that the single channel JCM800s were sometimes known as MKIIs and were really just a glitzy '80s re-packaging of the late '70s MKII Master Volume heads. The MKIII amps essentially continued that single-channel tradition under the JCM900 moniker, adding an extra diode gain stage as had already proven successful in the Silver Jubilee and JCM800 split-channel amps.
These amps provided a fantastic medium-high gain sound that fell somewhere between that of the chewy Jubilees and the brash 2205/2210 split channels, all delivered with the authority of a JCM800-derived power stage and the convenience of a modern effects loop.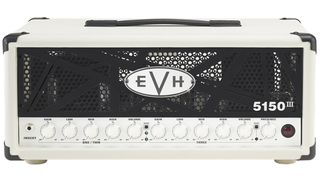 EVH 5150 III 50W
The 100W version of this stadium-ready amplifier appeared in my last round-up; and with used prices as they are, it could easily have appeared here, too. But the award for value goes to its little brother, which repackages the same three channels into a head of half the size, and commands a used price in line with that of a decent mountain bike.
Here is a compact and relatively light amp that delivers one of the most widely recorded modern metal sounds, one of the greatest rock rhythm sounds of all time, and a useful clean. It's a neat, seamlessly switchable, MIDI-controllable package with a world-class effects loop; and it's small enough to sit on the passenger seat of your car.
The one catch with the 50W head is that the controls are shared between the first two channels, so its pure clean sound is rather compromised if the blue channel is to be used to its fullest. Better to treat this as a 'gritty clean' channel or add an effects processor to manipulate final volume settings per channel. With an amp this good-sounding and MIDI control this seamless and well-integrated, it's well worth the effort.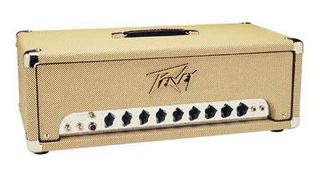 Peavey Classic 50
The Peavey Classic series has been quietly exceeding expectations for close to four decades now. Its old-fashioned cosmetics were something of a revelation in the Peavey line when released - but don't let the looks fool you.
This is a full-powered rock monster, and its chewy, gritty yet thick distortion sound provides a genuinely classy alternative in the traditional Marshall vein. It's touch sensitive, dynamically responsive and remains fat and woody enough for lead work.
The useful clean channel, excellent effects loop and Peavey's renowned tour-ready build quality provide further reasons to buy one - as if the ludicrously low price weren't incentive enough.
Biffy Clyro's Simon Neil recorded and toured with the closely related Delta Blues for years, and the wonderfully sweet yet robust Classic 30 combo provides another practical gigging alternative. Buy one now, before everybody finds out.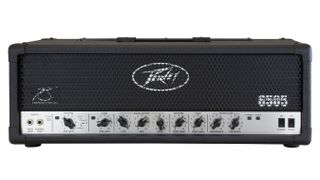 Peavey 5150/6505
The second Peavey to make the cut; it's hard to believe this behemoth has been continuously in production (and unchanged apart from the 6505 rebrand) for over a quarter of a century.
Peavey was already on a roll with the Classic Series, and the addition of one Eddie Van Halen to their artist roster made them the name on everybody's lips for most of the early-to-mid-'90s.
It would be tempting - and not horribly inaccurate - to describe this amp as 'the sound of modern metal'. It would also be all too easy to sell it to you as a "poor man's Soldano SLO", which in some ways it is. But to pigeonhole this magnificent amp in either of these ways would be to do it (and the SLO) a monumental disservice.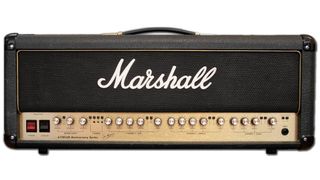 Marshall 6100 30th Anniversary
Another quietly overachieving Marshall from the early '90s, the 6100 marked Jim Marshall's 30th year in the amplifier business, and was Marshall's first three-channel head.
It also contained a wealth of modern features like MIDI control, pickup compensation, variable wattage, pentode/triode switching and more - and cleverly packaged all of this complexity into an amp that looked and felt like Marshall's flagship. Conveniently, it also had the tone to match.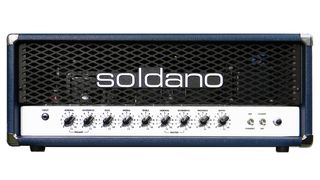 Soldano Hot Rod 50/100
If the SLO is the Ferrari of amps, what does that make the Hot Rod series?
Imagine there was a Ferrari available at the price of a family saloon, with all the great hallmarks of Ferrari design and engineering and made in the same factory in Maranello. Now imagine that the performance it offered came within a gnat's whisker of the high-end Ferraris - and that it was built, painted and finished just as well as they were. Costs could perhaps be kept down by sharing more mechanical parts with Fiat or designing simple, robust alternatives in-house. This car, ladies and gentlemen, would fly off the shelves.
This is precisely what Mike Soldano offers with the Hot Rod series of amps. It distills an excellent version of the flagship SLO's Normal and Overdrive channels into a stripped-down box with fewer switches and modes.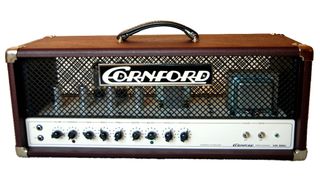 Cornford MK 50
Cornford sadly went out of business in 2013, but for well over a decade it built some of the world's most desirable amps.
In terms of their build quality, they can be most efficiently described as a 'British Soldano', and yet their flagship MK 50H II sold in the UK for an astonishing £1,999 when new.
When the II arrived, the simpler MK 50 model remained in production, offering a simpler and cheaper alternative for those players who wanted all the same top-drawer tones and bomb-bunker build quality - but didn't require a dedicated clean channel.
If you can deal with an amp that offers no product support, has dwindling parts availability - and you are happy to gig with something that will one day be near-irreplaceable - the original MK 50 currently represents possibly the best boutique bargain around.
It contains two genre-defying medium/low and medium/high-gain modes that neatly straddle the boundary between raunchy, woody Marshall and cutting, precise Soldano. It is flawless in build, functionality and execution, and it will not be cheap forever.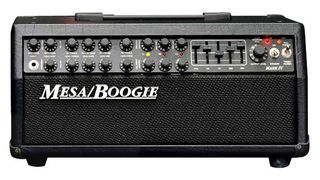 Mesa/Boogie Mark IV
Between the now-vintage Mark IIC+ and the all-singing, all-dancing Mark V came the Boogie Marks III and IV. They were actually available concurrently for several years in the '90s, and they are - put simply - two of the very best guitar amps ever made.
The Mark III suffered slightly due to living in the shadow of the all-conquering Mark IIC+, and its then-cutting-edge three-channel switching was decidedly compromised in operation. In reality, it only offered practical switching between two, rather than three, of its best sounds. So the near-perfect Mark IV (with its value now significantly diminished by newer Boogies) is the amp that makes the cut in this line-up.
The Mark IV was the session player's amp of choice during the '90s and early-2000s due to the almost limitless range of sounds it can produce.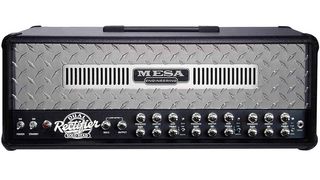 Mesa/Boogie Dual Rectifier Solo
It wouldn't be right to talk about the Mesa/Boogie Mark Series without also including its aggressive, outspoken younger brother.
The Rectifier range was primarily descended from Soldano's SLO (itself derived from the Boogie Mark II) and it famously provides the huge, bold and aggressive footprint that, for more than a decade, was almost a prerequisite for nu-metal, rock and grunge, as well as being one of the most recorded amps in modern metal. It remains a recording staple after more than 25 years.
The Recto has always been a fully featured amplifier, but as it's matured, it has grown to encompass a wider range of musical styles. The latest models cover almost every imaginable genre, carrying one of the best clean channels on the market, switchable wattage and rectification style per channel and more.
However, the Recto that currently offers the best compromise between price and performance is the somewhat maligned Solo series, built from 2000-2009. These were the first Rectos to offer three channels, the first with a dedicated clean channel, and they carried a parallel effects loop.
They do tend to suffer from criticism due to being tonally less pure relative to the earlier, simpler models, but they still offer all the same industry-standard tones alongside a high level of flexibility. They have the tone to demolish buildings, the build quality to outlast humanity and their used prices make some mid-priced amps look nothing short of silly.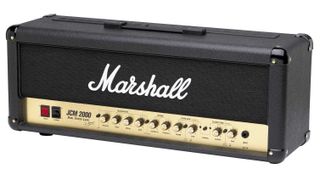 Marshall JCM2000 DSL
So, on to possibly the most ubiquitous rental/rehearsal studio/house amp in the world. It would be very easy to dismiss the common or garden DSL as 'just another Marshall', or to malign its build quality relative to the older amps. To ignore it, however, would be folly.
It is true that some aspects of the build are less robust than older Marshall designs, and in the earlier models there were a couple of well-documented weaknesses that did tend to show up over long-term use.