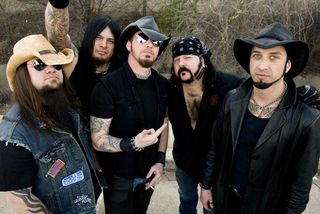 Ever wanted an insight into life on the road with Vinnie Paul? Well, whether you have or not, here it is as the drumming powerhouse lets you onto his tour bus.
Check out this clip to see how the 'Cowboy from Hell' spends his time when he's not shredding sticks on stage.
You can catch Vinnie with his Hell Yeah buddies as they open up for Avenged Sevenfold and Stone Sour later this month.