Synth icons: Oberheim OB series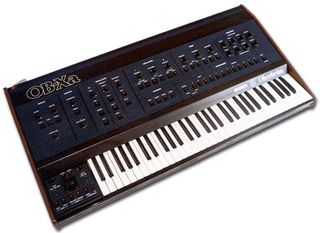 Oberheim of the times
Having introduced a clumsy if powerful form of polyphony in its 2-, 4- and 8-voice SEM-based synths in the '70s, Oberheim was left in the dust when Sequential Circuits' programmable, polyphonic Prophet-5 hit the scene in 1978.
So Oberheim revisited and refined its approach to polyphony (and programmability), unleashing the mighty OB-X in 1979. A big, brash, two-oscillator synth sold in two, four and eight-voice configurations, it offered Oberheim's now-classic 12dB filter and a means by which to store 32 patches. The OB-X would be the first of Oberheim's synths that could be interfaced with Oberheim's pre-MIDI parallel bus System.
1980 brought with it the OB-Xa, with sleeker styling, an added 24dB filter and (eventually) up to 120 slots for user patches. Splits and layers were included, though the OB-X's cross-modulation would be swapped out for oscillator sync.
Eighth wonder
The OB-Xa, too, would be supplanted in 1983 by the last in the series, the OB-8. This brought MIDI, a spiffy arpeggiator, and a second layer of control accessible via a second panel page. More dependable than the previous OBs, the OB-8 has a cleaner, more refined sound than that of its predecessors.
With their bold, boisterous and B-I-G sound, the OB series became firm favourites among rock musicians of the day, while their ability to produce stunning brass patches earned them favour with purveyors of pop and funk, too.
So, let's check out some of the artists and tunes who turned the OB synths into icons.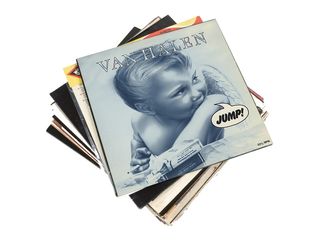 Van Halen
While often cited as an example of the OB-Xa (probably due to its appearance in the video), it was more likely that the iconic synthesizer riff in Jump was played on an OB-X during the sessions for the band's 1984 album.
Either way, only an OB could power its way through the wall of sound produced by one of the premier rock bands of the era.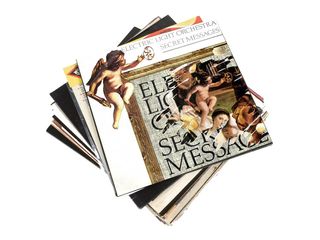 Electric Light Orchestra
Swapping symphonic sounds for synthetic, Jeff Lynne and ELO were one of the few bands to put the entire Oberheim 'System' through its paces. Both the DMX drum machine and DSX sequencer are listed on the liners for the Secret Messages LP, and the video for the title track clearly shows Richard Tandy playing an OB.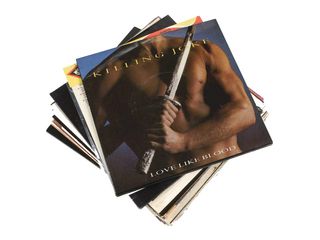 Killing Joke
Sometimes sinister, often subversive and always thought provoking, Killing Joke were and are capable of stirring up a veritable maelstrom of sheer sonic power.
It takes a big synthesizer to be heard through the squall and, more importantly, an expressive synthesizer to bolster the band's more atmospheric moments - like this one from 1985's Night Time.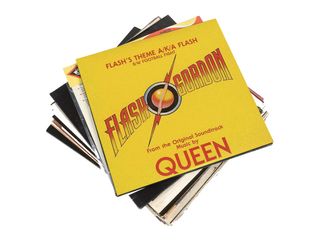 Queen
What synthesizer could be bombastic enough to compete with both Queen and Brian Blessed? Why, the Oberheim OB-X, of course.
Queen steadfastly refused to use synths for much of their career, but when they did see the light, it was due, no doubt, to the raw power of the OBs.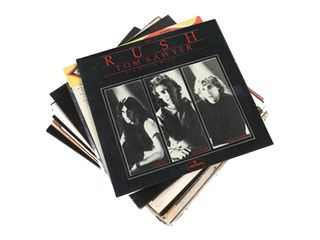 Rush
The distinctive, growling sweep throughout this FM rock radio staple comes courtesy of Geddy Lee's Oberhiem OB-X (which would also be put to good use on the band's later Subdivisions single).
A longtime Oberheim user, Lee's tasteful twiddling would help Tom Sawyer become a rock and roll classic.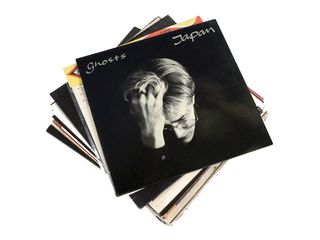 Japan
Japan's Richard Barbieri is a master of understated playing, and Ghosts surely represents one of the most atmospheric uses of synthesizers to grace the charts.
This Old Grey Whistle Test performance is especially noteworthy given the addition of a special guest: Yellow Magic Orchestra's Ryuichi Sakamoto. Barbieri is playing his usual Prophet-5... along with the OB-X.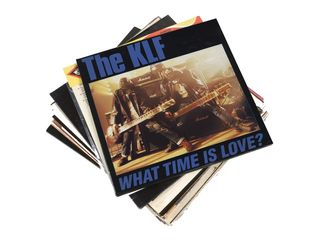 The KLF
When Zoo Records honcho and WEA A&R rep Bill Drummond and guitarist Jimmy Cauty (late of Brilliant, a band Drummond signed to WEA) formed The KLF, the idea was to make pure dance music without concession to rock and roll.
The result? The OB-8-encrusted instrumental What Time Is Love.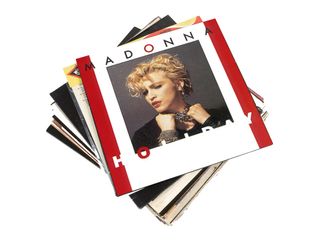 Madonna
While the song's most distinctive synth sound is undoubtedly that of the Moog bass, it was Fred Zarr's use of the Oberheim System (DMX drum machine, DSX sequencer and OB-X) that powered the proceedings.
According to Zarr, he was actually learning to program his new Oberheim toys during the sessions.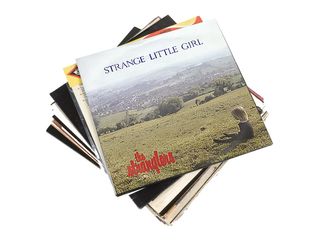 The Stranglers
The Stranglers' Dave Greenfield was a longtime Oberheim user, going back to the band's earliest days when the Oberheim Four-Voice was used on Black and White and The Raven. Eventually his OB-Xa would dominate his rig, followed by an OB-8.
The OB sound featured prominently on albums Feline and Aural Sculpture, as well as the classic single Strange Little Girl.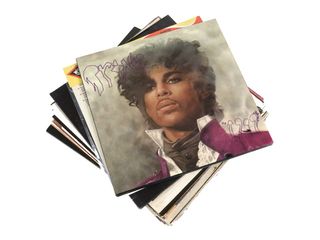 Prince
His Purple Majesty was a keen user of all things Oberheim and his catalogue is rife with examples, not least 1982's OB-laden classic 1999.
Unfortunately, Prince has disallowed any of his videos from appearing on YouTube, so you'll just have to take our word for it.