Rig tour: Dream Theater's John Petrucci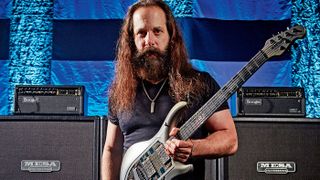 Introduction
John Petrucci welcomes us onstage at Hammersmith Apollo for the Images And Words 25th anniversary tour.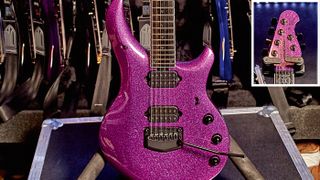 Ernie Ball Music Man Majesty
"This pink/purple sparkly guitar is used for pretty much the entire Images And Words set. Though, occasionally, I might use the blue Majesty, which is the backup, for a couple of songs.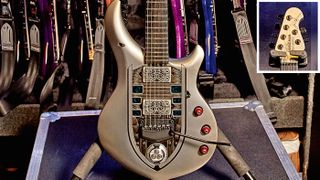 Ernie Ball Music Man Nomac Majesty
"For our last album, The Astonishing, we had this guitar specially made - just a small run of 20 were made for NAMM.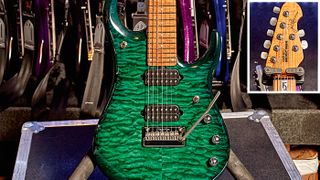 Ernie Ball Music Man JP-15
"The JP-15 is a bolt-on, seven-string version with a beautiful teal quilt finish and a roasted maple neck… it's really beautiful.
All my guitars are fitted with signature pickups, these have the Illuminators and piezo system."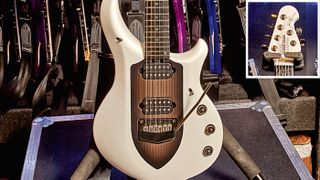 Ernie Ball Music Man Majesty
"We've come out with all sorts of different series for the Majesties.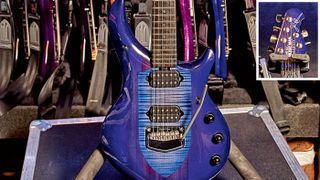 Ernie Ball Music Man Monarchy Majesty
"This is the latest series for 2017. Instead of the flat paint, we did a high gloss finish on the front and instead of carbon fibre in the middle, we used figured maple top. They laser-etch the maple, then stain it… you can really see it under a magnifying glass. That's how talented the luthiers are!"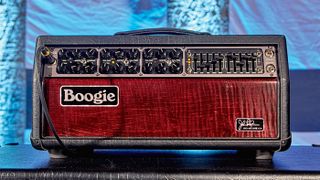 MESA/Boogie JP-2C
"The Mk IIC+ is one of those holy grail amps revered in the highest regard by collectors. This was the first time they'd made a reissue, so I took it a step further by modernising it with all the features I wanted.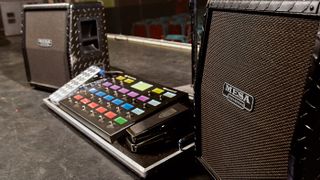 MESA/Boogie 1X12 Cabinets
"The main cabinets and heads onstage are not on. They are there just to show people what I'm using because everything is mic'd in a corner at the back.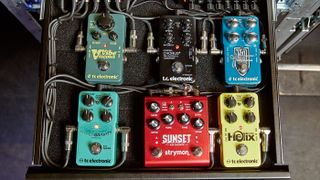 Pedalboard
Jim Dunlop JP95 Cry Baby Wah [in rack]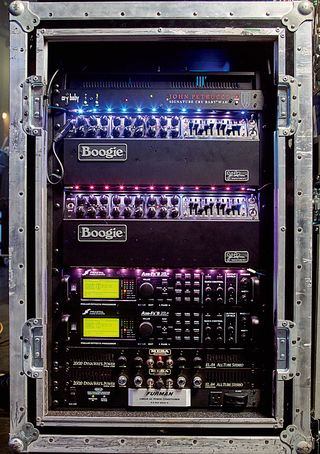 Fractal Audio Axe-Fx II XL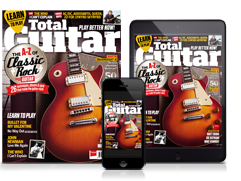 Stay up to date with the latest gear and tuition.
Subscribe and save today!