Modus, a new synth plugin from British developer Physical Audio, promises to "push the boundaries" of what's possible with physical modelling synthesis.
Physical modelling is a form of synthesis that uses complex algorithms to emulate the acoustic sounds produced by the manipulation of physical objects. It can be used to create realistic recreations of existing instruments or to produce the sound of new and conceptual instruments that don't - or could never - exist in the real world.
READ MORE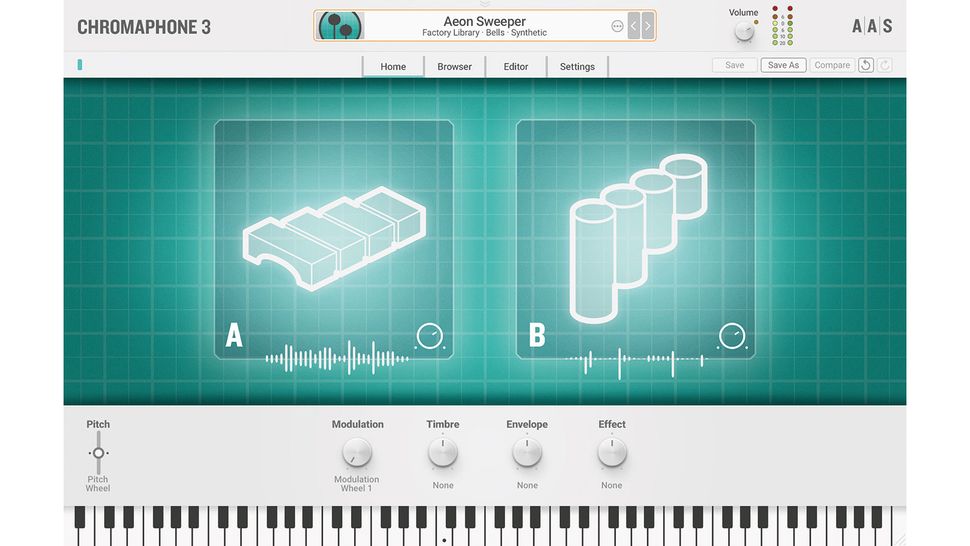 Modus works by modelling the sound of interconnected strings and plates: the user can choose from several different configurations in which the physically modelled objects are connected by springs and rattles. The properties of each string and plate in the set-up can then be fine-tuned by using controls for tuning, damping, tone, number of modes, inharmonicity, mass, and fundamental frequency.
Once they've constructed a virtual instrument, the user is able to adjust how the physically modelled object is played by shaping the type of virtual pluck or strike that drives the model to generate sound. A multi-strike function can be used to produce repeated hits which can be synced to the timing of your DAW.
Parameters can be modulated with two LFOs, and Modus is outfitted with a low-pass ladder filter, high and low shelf EQs, a signal mixer and delay and reverb modules for further sound-sculpting. The synth is fully MPE-compatible, meaning you'll be able to hook it up with MPE-equipped controllers for expressive performances.
Physical Audio is the British manufacturer behind the plugins Preparation and Derailer. Their software grew out of a research project undertaken by Dr. Craig J. Webb at the University of Edinburgh that examined new algorithms for the digital synthesis of acoustic systems.
Modus is available now for Mac and PC in VST, AU and AAX formats at an introductory sale price of £59/$69/€60.
Watch the video below to hear Modus in action.
Find out more on Physical Audio's website.