Superproducer Kevin Shirley: my 12 career-defining records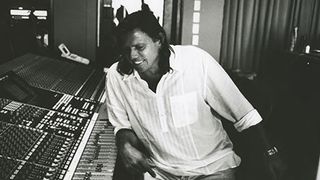 "I just love being in the studio with musicians"
For over three decades, Kevin 'Caveman' Shirley has engineered, produced and/or mixed some of the biggest names in rock'n'roll history.
Rush, Journey, Slayer, Deep Purple, The Black Crowes, Led Zeppelin, Aerosmith, Joe Bonamassa, Iron Maiden, Joe Satriani and Dream Theater are just a few of acts to have benefitted from Shirley's high calibre skills in the studio.
Shirley kicked off his illustrious career working at various facilities in his native South Africa before relocating to Australia in the late-1980s. His killer job on helping craft multi-million selling debut album Frogstomp by teenage Aussie grungers Silverchair earned him plaudits across the globe and it wasn't long before he was plying his trade in the US, developing his reputation as one of rock's most in-demand and well-respected record producers.
Before Shirley digs into his personally-selected 12 career-defining records, we quiz him about his own unique personal approach to engineering and production.
"When I started, I was working at a studio that did a lot of advertising jingles and I did my first records there," explains Kevin. "We had a few limitations so the way I started was building up tracks one instrument at a time, which is still the way a lot of people approach making records.
"But, now, I definitely much prefer to work with a band on the floor and have everyone playing at the same time so I can really incorporate the interactions that are happening between them. There's a natural energy that happens in those spaces and I happen to be a really big fan of it, a lot more so than of sculpted and produced music.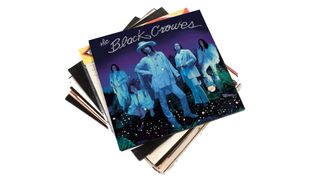 1. The Black Crowes - By Your Side (1999)
"It's a funny record in that it gets a lot of different and divergent opinion from the hardcore fans but I happen to be a real fan of that album.
"I think that it's got some great stuff on it and the guys in the band loved it and it was great fun to make. You know, the sound of the band at the time was very wayward and I really tried to focus them and to reel them in. They were having these long jams, which is kind of what The Chris Robinson Brotherhood band is doing now, playing out these long Grateful Dead-type jams.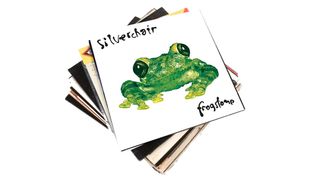 2. Silverchair - Frogstomp (1995)
"Silverchair was fascinating because they were a bunch of three 15 year old boys.
"I had heard them before and I was impressed with a demo tape of theirs that I'd heard but they had been working with a great producer, Nick Launay… but then Nick turned out to be busy and so I got involved. They were three kids that didn't know how to make a record at all but Daniel [Johns – singer and guitarist] had such raw talent.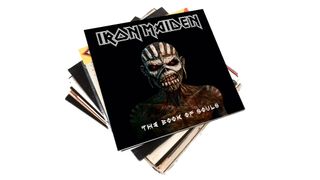 3. Iron Maiden - The Book of Souls (2015)
"The Book of Souls is the most fun record I've made with Iron Maiden… but we didn't expect it was going to be fun.
"Steve Harris had called me just before we went into the studio and he said, 'Look, we're not ready for this. I've had some devastating events in my family and I'm not ready for it. I haven't been writing and the band hasn't been writing.'
"But it was just like a battleship or an aircraft carrier. It was going and we couldn't turn it around. Money had been spent and contracts signed and we'd been holding the studio for about two years.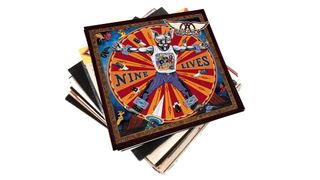 4. Aerosmith - Nine Lives (1997)
"Nine Lives was very challenging to make because Aerosmith had already made it with Glen Ballard, but they weren't happy with it so they got me involved to try and inject some live energy into the record.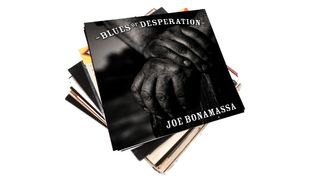 5. Joe Bonamassa - Blues of Desperation (2016)
"It's one of my favourite Joe ones that we've done and it's almost like a coming of age record for me. I feel like we actually finally got to put this blues artist into the same channels as all the top labels.
Independent artists are always operating within boundaries but we're not looking for hit songs with Joe, we're just looking to elevate someone's who's basically a live artist. He spent a little more time writing on that album and I liked where he went with it and I think we pushed the boundaries with the soloing.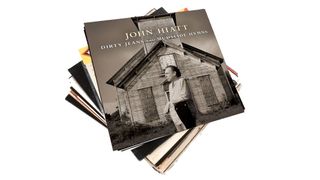 6. John Hiatt - Dirty Jeans and Mudslide Hymns (2011)
"John Hiatt's one of my favourite writers. I just love the way he writes but I've always thought that his albums were under-representing him so I wanted to go in and give him an opportunity to turn his songs into big soundscapes.
"Ijust wanted to say, 'We can do more with these songs!' When we were in the studio, I'd say, 'Don't do anything for 64 bars and let me put some orchestration in here and create something because the lyrics might be suggesting other sounds.'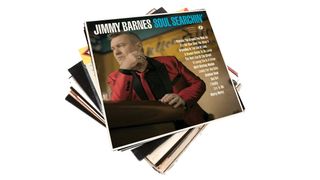 7. Jimmy Barnes - Soul Searchin' (2016)
"It was such a joy to make this record. For starters, I love Jimmy.
"He is the most hard-working performer I've ever seen and, in the studio, he gives so much so it's a real joy. He came to me with this concept of making a solo record with songs that have never really made it by artists that have never really come out of the shadows.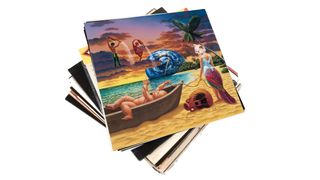 8. Journey - Trial by Fire (1996)
"It's interesting because I came to produce a Journey record when I was not a Journey fan in that I just didn't know Journey at all.
"I knew Neal Schon and Jonathan Cain worked with Jimmy Barnes, strangely enough, on the Freight Train Heart [1987] album. I think Jon produced it and they both played on it and I had immense respect for them because I loved the work that they did on that.
"When we had a meeting and they asked me to produce them, it was a real challenge. It was like, 'What do you do with this iconic American classic rock band?' but it was great! We rehearsed a lot, we did a lot of work and it was really fun.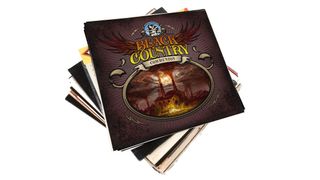 9. Black Country Communion - Black Country Communion (2010)
"That was sort of an early morning dream kind of job! I went down to see a Guitar Center concert and Glenn Hughes was there and Joe [Bonamassa] got up and played a song with him and there was something so electric about the way the two of them were interacting… so then I had this idea!
"I went backstage and saw them and then I called Jason [Bonham], who I'd worked with before, and then I called Derek Sherinian, who I'd worked with before with Dream Theater. I wasn't thinking that we were going to reinvent a genre but I was hoping that we could bring one back.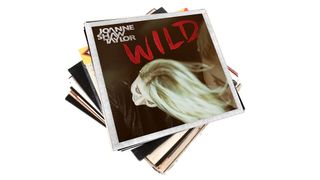 10. Joanna Shaw Taylor - Wild (2016)
"I've known Joanne for a while and she came to me and said, 'Would you make a record with me, even though I don't have much budget?' We had a frank conversation about what she wanted out of it and I'd said I'd do it.
"I thought it could maybe elevate things for her a little bit. I absolutely love the record. I think she is just a brilliant performer and I think she's sung so well on this. I think she has done what she's always done but there's some new uncharted territory for her.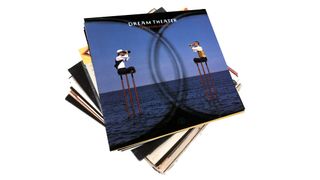 11. Dream Theater - Falling into Infinity (1997)
"I only produced one record with Dream Theater but I ended up mixing a lot more of them. It wasn't the most fun record in the world to make because the record company was dying for these guys to have a pop hit and they were not really interested in having a pop hit… but we were trying a lot of things.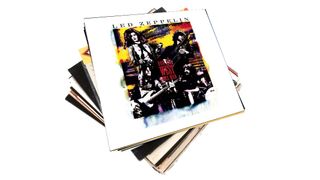 12. Led Zeppelin - How the West Was Won (2003)
"Of course, Jimmy Page produces Led Zeppelin so I didn't produce it but I mixed it and I can tell you that I did as much work on it as I do when I'm producing records.