Rodrigo y Gabriela: how metal and busking led to our acoustic success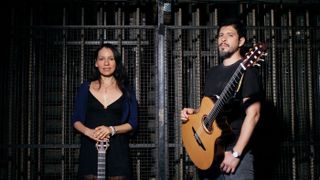 Introduction
Mexican guitar duo Rodrigo y Gabriela smash the templates of metal and classical guitar, reconfiguring them into a fiery, hybrid sound. We sat down with the duo as they refl ected on their past.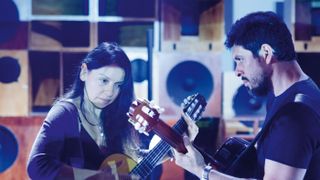 Irish hospitality
Still, it rankles Rodrigo, as he explains: "We just did a tour of 23 countries in just two months but we purposely chose countries we'd never been to before and it was really good.
"We went to places like Argentina, Chile, Lithuania and other eastern European countries but in some places they wrote in the music press that we play 'flamenco!'"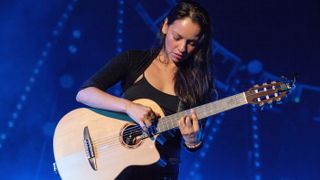 Heavy hitters
Ironically Rodrigo was the aspiring drummer as a child, whereas Gab became the percussive player of the duo and only ever wanted to play guitar.
"It's interesting and that was an accident in a way," he explains. "We wondered the best way to cover the sounds we wanted to make. Coming from a metal background we wanted a big sound but we didn't want a full band. So we developed a technique by accident. But I think we complement each other."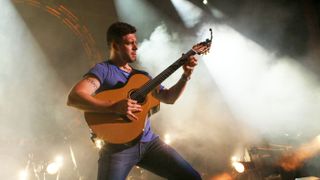 Metal roots
Both are Yamaha players with signature guitars designed for their unique needs. Although Rodrigo is fluent in both acoustic and electric, he has always leant more towards rhythm playing and players.
"I have many electrics at home and have my big amps and Marshalls. But as an electric guitarist I'm more of a rhythm player and I always preferred riffing rather than lead."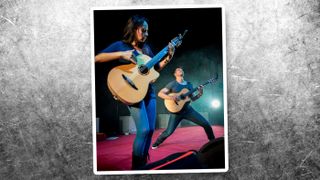 Sing a song of six-string
Rodrigo and Gabriela have been singing a song or two live at each show of late and there will be vocals from them as well as guests on the next album too.
"In the past, singing didn't feel comfortable, but now we are ready," Rodrigo says. "I'm not a singer but I can sing on the album, plus we will have guests singing too. For the last two years we've both sung a bit at every show and that has given us the confidence to do that.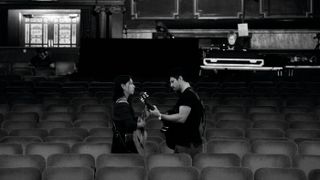 Rest and reflection
A couple of years ago Gabriela suffered a shoulder injury which sidelined her for a bit. "It came from my shoulder/back muscle after playing 190 gigs a year, and it may have come from anxiety.
"So I went to a physiotherapist and he said 'You need to rest.' which I resisted. So I went to around 17 different physios who all agreed I needed rest. I finally realised I needed to rest!